By B. Clim
The gong sounded as the first sliver of sun appeared. Mia knew what it meant, and she braced herself against the sadness.
"Mistress, I am so sorry for the disturbance." Ina, Mia's maidservant, backed into the room and promptly kneeled in the appropriate spot. "I beg you not to be displeased." She bent her body down to the ground and waited for a response from her mistress.
"I am not displeased with you," Mia said. "You can show the men in." Ina looked at her mistress and blinked in surprise.
Mia had not slept the night before, and she was not only fully dressed, but elaborately dressed, with a red silk gown tied over a black lining. These were the colors of mourning. Mia's hair was combed smooth, and her face, which required no paint to whiten its perfect complexion, was carefully marked with black eyeliner and the color of blood on her lips.
"Yes, mistress," Ina whispered.
The men were Hon, the household's steward, who had served the family since before Mia's father was born, and Ti, the chief of the household's guard. They came into the room walking backwards, until Mia said, "You may address me." They turned but kept their heads down.
"Mistress, I am wracked with sorrow and chagrin to bring you words that may strike roughly on your gentle ear," said Hon. "But your brother is not to be found in his quarters. This regrettable hullabaloo that disturbs you even here is the sound of our people searching for him. But no one can say where he is right now."
"We all know where he has gone," Mia retorted. "My question is how he got away when I ordered that all his rooms be guarded."
"It is most regrettable, Mistress. It is unaccountable. It is a mystery that–"
"Let Ti tell me," Mia cut him off.
"Mistress," said the burly sergeant, nervously running a finger over the hilt of his sword. "He cut a hole in the ceiling and escaped over the roofs. We had men at every door and window all night. He must have come back this way to elude us. Probably right over here." Ti pointed straight up.
Mia had worn a mask of impassivity up until this point, despite the rage in her breast, the sadness, the hopelessness. Now it wavered as she thought of her brother passing so near. Both Hon and Ti bowed their heads at the sight.
"All who were set to guard last night will leave my home immediately," said Mia. "Perhaps some of you," and she stared down at Ti, "will undertake the honorable response to such a failure. Leave."
Mia knew further news would be brought to her in time. Men could be sent after her brother, but it was unlikely they would catch him. And if they did, he would fight to the death to get free of them. It seemed hopeless to her to struggle against what was going to happen. Fate had struck its note.
"Mistress, Mistress, your father," Ina announced, and her father, Rohn, stepped into her room an instant later.
"You said he would go, but I did not believe it," said her father. He stood before her in much the same place the servants had. He had been cowed by her since she'd been a small child, and he was now uncertain whether to approach her or not. "Little daughter, I thought he understood how this could hurt us, after I described the financial vulnerability, how his loss could put all our enterprises in jeopardy, divide our house. I thought I saw understanding in him. How could he do this?"
"He does not think he can lose, father," said Mia.
"He must know it is at least possible. And with the surrogate we hired to fight in his place, at least our losses would be limited to a fixed sum. How could he not be sensible enough… I wrote out the figures for him to see. It is very plain, even leaving aside the harm his loss will do to you and me."
"He has been victorious every time he has been challenged in the past," Mia suggested. It pained her to hear her brother criticized, even though she shared her father's opinion.
"But he's never fought such a man. Some say Red Mask is the finest artist of the blade since Falcon's Gyre. He must have won millions…" Rohn trailed off in contemplation of such a sum of money—one pleasure that could penetrate his worry.
"We will see," said Mia, though she was certain that her brother would soon be dead.
"We can pray. Perhaps that will help," her father said. "I will make an offering to the ancestors. They are the only ones who can save us now."
Rohn had once been a beautiful young man, and he had built a family concern in breeding and raising horses into a mercantile empire in a few years of concerted effort. But decades of counting his money had dulled his expressions, widened his eyes, and stooped his shoulders. Mia still saw hints of the man from the past (who looked remarkably like her brother) when she looked at her father—such was the generosity of her love for her family. He waved at her as he left her room. "Rest, little daughter, if you can. What will happen will happen."
An outsider might have thought Mia took her father's advice, for she sat in the middle of her bed, still and quiet. But she was far from rest. Her mind was so active that she felt as if she ran at breakneck pace into her own memories. First she passed the image of her brother from the night before. He sat in his bedroom, slowly brushing oil onto the blade of his sword. It was one of the two-handed, curved blades that the artists of the sword used. Because no one in their family had previously attained such a blade, he had had to serve for years under a master-artist just to earn the right to purchase one. Beside him was a suit of paper clothing, on which he had painted a series of symbols ascending either pants leg and on the shirt a view of a tidal marsh at sunrise, a heron taking flight just over where his heart would be. When artists of the sword met in formal duels, they wore such paper suits, both as exhibitions of their dexterity and vision, and to assure that neither man wore armor. Duels were settled purely by skill with the sword. Her brother had told her to leave after tiring of her protestations, and he would not acknowledge her again until she obeyed his request. Mia went on watching him for a time, until the pain of knowing he was angry with her overcame her desire to look at him for one more moment.
In the next memory that Mia ran to, her brother held up his newly acquired sword. He was younger then and filled with a joy that seemed a remainder from his boyhood. He showed her the marks embossed on the sword's handle and told her the stories of the men who had owned the sword before him. She hadn't realized at the time that every one of those stories ended with death in a duel.
Next Mia saw her brother as a boy, smaller than she was at the time. He jumped from post to post along a corral fence, practicing his balance as he'd seen an artist of the sword doing once. He made untutored imitations of the artist's careful forms. A small herd of horses ran by, obscuring him behind a cloud of sunlit earth.
"Mistress, mistress," Ina broke in. "Steward Hon begs leave to speak with you."
"Very well."
Hon walked in backwards and kneeled. He made no attempt to turn around before speaking, which told Mia that he had news he didn't wish to relay.
"Mistress, we all in this household wish to serve you. Nothing is dearer to us than the prosperity of your noble family. We give our lives for that. Yes, we quite literally will give our lives for the prosperity of you and your family. To bear unfortunate news is as wounding to the heart of such a messenger as it is–
"Tell me quickly," Mia interrupted. "Or I will have Gai break the bones of your fingers as slowly as you threaten to break my heart."
"Mistress, it is with– None could have–" He broke off each ornate phrase. "The surrogate we hired has come to the gate. He returns half of his fee. Your brother caught up to him on the road and sent him back. I asked him myself why he didn't try to outrace your brother to the place of the duel, but–"
"Is that all?" Mia asked.
"Yes."
"Leave."
Mia now knew that her brother had all but certainly reached the duel. She had expected this, and yet she could not bear the thought. As soon as her mind began to form an image of the carefully measured circle, her brother standing at one edge, Red Mask at the other, she shut herself down and thought of blackness instead. It seemed either an instant or an eternity before Ina ushered in one more messenger.
"Mistress," the voice was Ana's. Ana had been her nurse as a child. As a cousin of Mia's mother, Ana had remained in the household after her duty as nurse was finished. She was also permitted to face Mia without first receiving permission, and so as Mia recovered her wits, she looked into Ana's weathered face. "Mistress, I was at the duel."
Ana paused to learn if Mia wished her to continue. Mia nodded.
"Mistress, Red Mask killed your brother."
Mia was stunned. She heard the words. She knew what they meant, and yet she struggled to make them mean something different.
"Was the fight proper?" Mia asked. If the protocols were violated, the family would not have to give her brother's portion to his killer.
"Red Mask is a master of the forms. He fought honorably." Ana was silent, holding her potential words carefully, not wanting to injure Mia with one of them. "I can tell you now how the duel was fought."
"No. Leave me."
Mia found herself in silence, but it was a newly vicious silence—torn, emptied, and unsympathetic. She stood for the first time in hours, her legs unfolding awkwardly and with sharp complaints. In her first steps, she stumbled as if injured. She reached her dressing table and put her hand on its lacquered red surface (the color of flowing blood) for support. She picked up a hairbrush, a possession she had treasured, and rather than draw it through her hair, she slammed it down on the corner of the table, splitting the brush down its middle. She threw the broken pieces across the room.
Then Mia looked up and saw her own face in the mirror. It looked perfectly calm. She knew it fulfilled all the forms and proprieties of beauty. It was a face that drove men to pursue her and other women to envy. None would recognize the pain she felt in that image. She picked up a perfume bottle and hurled it into the mirror, then watched the disintegration of what she had been. The fragments tumbled around her, each still clinging to a tiny piece of her.
She smelled flowers.
####
A stranger attended the funeral of Mia's brother. He was dressed in a black silk robe without decoration.
He stood in the midst of the crowd, for most of the town of Zant had appeared, both for the opportunity to pay respects to Rohn, the town's most influential resident, and for the opportunity to gossip about his impending downfall. All knew that Rohn's family now owed Red Mask half their fortune.
The stranger looked little different from those around him, being of middle height and weight and having black hair like most in the village. His hair was only distinctive for being trimmed close to his head with an artful crest over his brow. The stranger's skin was little touched by the sun, like a merchant or a clerk rather than a farmhand.
The stranger had an injury, a deep cut across his chest that made it difficult for him to use his left arm, but he hid it well. He held back grimaces and was careful not to bump others in the crowd.
None recognized that the stranger was Red Mask, since he maintained the oldest tradition of the artists of the blade and fought anonymously. His artist's name, Red Mask, reflected this secrecy.
He had been to many funerals like this—some larger, some with only a widow or a bereaved parent. But he considered it a part of his duty to fully understand the pain of each death he caused.
He hated to cause pain. But it was a part of the purity of his art that there could be only one victor in any duel and that there could be no doubt of who was the victor. All who studied the art of the sword understood this. One day he himself would fall, and he accepted that as a part of the greater pattern to which all artists contributed. No individual was complete, only the art. The young man he had known as Heron Rising (Mia's brother's nom de guerre) had accepted this fact as well.
Indeed, Heron Rising deserved to be honored, for he had been a fine and inventive swordsman. The wound on the stranger's breast had been caused when Heron Rising had tilted a static form on its forward axis, when it was traditional to use that form before a tactical retreat. Their blades had been in contact at the moment, seemingly equally balanced, but Heron Rising had whipped his around fast enough to score Red Mask's chest. It was a move the stranger had never seen before, and he had been pondering it ever since. Each form had meaning and emotional qualities, built both from thousands of years of tradition and from the spontaneous interchange of each duel. He had been sure he'd seen a resignation in Heron Rising's initial form. But the invention—tilting the form on its front axis—had entirely changed the sense of the form. He would practice the move himself and try to understand it better.
Throughout the crowd, men and women started wailing, hurling their voices and their full souls into the sound. The most demonstrative mourners fell to the ground, picked up dust and dropped it over themselves. They were paid mourners, of course. Their music of grief was effective, though prostituted, and many of the townspeople wiped away tears or began to rock unconsciously in time with the mourners' cries.
The family would appear soon with the body of the young man. The stranger wanted to see them. He always found himself drawn to those closest to the men he had fought. It wasn't surprising, as he'd shared a form of intimacy with Heron Rising. They'd both been forced to bare themselves to the deepest level in their contest, for no false movement could survive in such a duel. Perhaps no other knew Heron Rising as well as Red Mask.
The crowd shifted around him. People shuffled and created an avenue through their middle. The stranger found himself on the edge of the open space, and he craned to see a carriage drawn by four horses advancing toward him. The carriage was painted entirely in red and black, and as it drew closer, the stranger could see that the craftsmanship was superb. The whole thing would be burned with Heron Rising's body inside it. It took a tremendous expenditure of treasure to give the young man such a glorious ceremony of farewell—equal to what the stranger would expect for a prince. This was a statement of how much the young man had been loved by someone.
The family walked behind the carriage. The stranger first saw an old man, walking on the side near him. He looked like his robes of mourning were lined with lead—his back was bent and his steps were short and unsteady. The wailing of the mourners grew louder and louder. Some of them ran to the carriage and kissed their hands and touched it, then fell down in misery. The old man, the deceased's father, kept his eyes down, seeming oblivious to all the hubbub he had paid for.
Next, the stranger saw the young woman who walked beside the father. He knew in an instant she was Heron Rising's sister.
The sister's gowns were made of the same fabric as her father's, and yet the young woman walked with her neck straight, as if the weight of grief were nowhere near enough to break her. Something in her bearing reminded him of a good sword. She stared straight ahead at the carriage, her gaze seeming intense enough to bore through the layers of wood between her and the body of her brother. As she advanced and came even with his position, Red Mask glimpsed a perfection in the curves of her face that again made him think of a gleaming sword.
He had long thought of beauty as an elaboration on a simple truth. He had seen that truth in a naked sword blade. Now he saw something similar in this woman.
As she passed by him and out of his sight, she dealt him a wound far deeper than her brother's sword had managed.
He ran ahead, pushing through the crowd, to be able to see her again.
####
When the stranger returned to Zant, no one recognized him. But on this second arrival, he was the center of gossip and speculation.
The town had known for some time that a man named Lei had bought the king's commission to be money lender for the entire province. As soon as he arrived, other lenders would have to solicit his indulgence, or else turn over their loans for the principle minus interest already paid. Several of the town's power brokers could be severely injured if this new man called in all such loans.
Word soon spread that Lei lived in the capital city itself, and was the illegitimate but much loved son of one of the kingdom's most powerful nobles. Some of the merchants were almost comforted, learning that they would be ruined by the son of such a great man. There was much talk about whether Lei would be gentle, or whether he would have the arrogance of city men.
Several days later, a carriage drove into town and stopped in the central square. The man who got out was attended by two servants. He was extremely tall and dressed in the style of robes worn in the court—using fabrics with large floral prints and bright colors. Some who watched started to whisper that this must be Lei. He walked into the merchant Wan's establishment and those who could not follow him to eavesdrop soon heard secondhand what transpired. This man was not Lei himself, but only Lei's steward and personal attendant.
Lei intended to live in the town. Lei's steward purchased several of the buildings and lots along the west side of the square for exorbitant prices, provided they be vacant within the week. He then hired laborers and brought in craftsmen from throughout the region, as well as several artists from the capital. The laborers put up a high fence then moved to work on the buildings inside, while the artists painted the gate with a scene that showed the hero Tyn walking across the bridge of crows to reach his love, the demon-bride Adia. The painting shimmered with its own sunlight and bright sky. When the gates opened, the doomed lovers were pulled apart. When they closed, the lovers' hands almost touched. The children of the town congregated in the square to watch this wonder occur every time a mason or a carpenter passed in or out.
The workers who went in each morning came out for dinner and, after a drink or two, described even greater wonders inside—pools, vineyards, gardens, new buildings. The steward sent a messenger back to his master in the capital at the end of every day to report on his progress. The messenger thundered away on the western road, and the townspeople speculated each time about how many more days would pass before they saw the master himself appear.
And one day in summer, when the sun was high overhead, seeming to still the whole town like a guard with a good vantage, a massive carriage, pulled by eight horses and painted with dozens of dragons on the wing, barreled into the town square. It threw up a cloud of dust as if the painted dragons breathed it. Two men handled the reins on top and two more stood on the back. The carriage slowed and then stopped in front of Lei's gate.
The steward stood in the open gate, and the townspeople who rushed over (mostly children, but more than a few old ladies) could glimpse the inside. They saw what had been an ordinary corner of their town converted into a palace and painted in bright green and yellow murals. But when Lei stepped out of the carriage, they all stared at him.
He did not rely on his servants as other rich men did, but opened the door of the carriage himself. He moved smoothly, having healed from his injury. He dressed in a simple robe and sandals, though the fabric was fine and cut to an immaculate shape. He was not large, he was not in any way imposing, but every inch of him seemed somehow vivid. His hair looked as if it had been trimmed and shaped seconds before. His hand could have been just patted dry after washing. His eyes were as bright as if he had just shed tears for his true love.
He walked through the gate to his new palace without glancing at the town that surrounded it. The painted lovers were drawn back as close together as they would ever be, and the watchers in the square rushed off to find friends or family who had missed the spectacle.
####
"There are two men I am terrified of," said Rohn to his daughter. "One is Red Mask and the other is this Lei. But I will tell you, Red Mask has never lost a duel, but he may lose out to Lei." Rohn chuckled, for the contemplation of financial exchanges could still light a spark of pleasure, even if his heart had been blown cold by the loss of his son.
Mia gave him a disapproving look, for any pleasure seemed a slight to her brother's memory. "I do not know what you mean, father."
Rohn composed himself, pulling out and discarding any hint of levity from his words. "You see, if Lei comes to me first and demands I hand over any loans I hold, then my assets will decrease by at least half—not to mention that I rely on the income from those loans for all–" he gestured around himself. Mia and Rohn sat in a pagoda a dozen paces from the eastern wing of their palace. A woman musician played a harp in one of the nearby rooms, so that the music reached them as if the winds carried the notes down from the dwelling of the gods. They were surrounded by bushes and trees almost overburdened with their own flowers—azalea, honeysuckle, and rhododendron. The air was painted with their fragrances. Rohn shook his head, once again deeply mired in grief. "I will have to sell much and we will retire to a smaller home. Then, when Red Mask comes to claim his share, it will be half of a much smaller estate. He will have lost most of his winnings to Lei."
"Why has that killer not shown himself yet?" Mia had prepared a trap for her brother's killer when he finally revealed himself. She had men now living in their household who waited only for her call. They were expert archers. She would have Red Mask led to the great hall to meet her and her father. The archers would have a clear shot from the balconies above. And if one missed his shot, there were four more. It would bring terrible dishonor on her family to kill Red Mask when he came under the rights of the duel. Indeed, she and her father would probably have to retreat into exile. But Mia would make that trade for her revenge.
"Red Mask, you mean?" Rohn was confused for he thought of Lei as a killer, too, because of his financial power.
"Of course, father."
"I do not know. I try not to question good fortune. Perhaps he has met an accident. Perhaps he has drunk himself to death. Perhaps he has fallen in another duel."
"We would hear if that was the case," Mia said. None of these possibilities satisfied her. She must see him die.
####
Lei exited his carriage and approached the gate to Rohn's palace with his steward and four other servants behind him. He feared he might be overstepping the allowances of propriety, but he had already endured three weeks in the town, each day hoping to see Mia and each day finding no relief for the passion that drove him. Rohn and Mia maintained a seclusion of mourning, but he hoped they would receive a business call. Nonetheless, he felt as weak and tremulous as a freshly unfurled leaf. The gates in front of him were hung with black crepe but they opened.
Lei was shown into the palace's great hall, and he walked around it, looking at the two rows of balconies over his head. The construction was very fine, though it was modern—not like the ancient palaces in the capital. Servants stood at every door, all wearing the same uniform, a short robe of sky blue and leg wrappings a shade darker. Despite his lifetime of discipline, he had trouble keeping from exhibiting his excitement.
Finally, he heard a door slide open at the far end of the hall. The old man he'd seen at the funeral walked toward him—and his daughter was beside him. They still wore the black and red of mourning. Once again Lei felt the cut to his heart of Mia's beauty. He had been so sure when he'd first seen her, and then in the months away he had sometimes doubted why he devoted himself to this new beauty. He compared this to a fire that faded down to a few embers, which hold the color and the heat of the full fire in their reduced bodies. Now that he saw her again, a sharp breath hit the coals and instigated living flame. He felt like kneeling.
Rohn welcomed Lei in reasonable words and led him into a smaller chamber at the back of the house. They sat on cushions on the floor before large windows with a view of the house's gardens. Servants positioned screens with painted flowers and reeds behind them, so that they did not see anything other than nature and mimicry of nature. A young woman placed a tray with tea where they all could reach it.
Lei observed Mia intently, as if he would try to understand the smallest beginnings of a motion in one of her fingers. As if he could deduce from such indications the elements of her heart.
One exceptional thing about Mia was obvious to even the most dispassionate observer: She sat with the men, as if she expected to take equal part in the business before them. Lei was not surprised. He had already sensed that her beauty was formed in part by strength of will.
"Thank you for your hospitality, sir," Lei said. "And my lady."
"Thank you for the honor of your visit," Rohn replied.
"I am new here, as you know, and I must often rely on the reports of others to find my way. I had heard that your home was the loveliest in the region, and now I see that report was faithful."
Rohn smiled complacently, while Mia took up the reply: "I have heard that your home is now a marvel. Judging from the mere gate, the reports I have heard probably fail to do the whole justice."
When Lei first sensed the tightness at the corners of Mia's lips that indicated she would speak, he was flooded with terror—far more than he had ever felt seeing the tension in an opposing swordsman preparing an attack. He had never heard her voice before. He had seen no direct indication of her mind. What if his first impression of her beauty turned out to be false, and her core of mind and heart were weak? But her words had sharpness.
"I have only tried to create something worthy to be a part of the world as I wish it were and to house the people I wish I would meet," said Lei. "You should visit me there—both of you. It was made for a heart such as yours." He smiled, as his feelings escaped his control.
Mia nodded, but her composure did not break. Her father bobbed his head and grinned.
"You are very kind, sir," said Rohn. "We are sensible of your kindness."
They spoke for a time about the weather, about the upcoming festival of Xanxu and how it was celebrated in different provinces, and other such topics on which they could effortlessly build decorous sentiments.
After a reasonable time, though he wished to linger, Lei said: "I have accomplished my object in this visit, just by making your acquaintance and seeing the fineness of your home, of which I had heard so much. Truly, this is more than I deserved. I am reluctant to mention coarse matters of business. But you and I must speak soon, as I believe our interests overlap."
"Of course, sir," said Rohn. "Anytime you wish."
"Come visit me," said Lei. He stood to take leave. "My home is open to you."
Rohn and Mia escorted him back to the great hall. They watched him walk away. He moved with such an even rhythm that his robes flowed like a banner waved by a dancer.
"He was very kind," Rohn whispered to his daughter. "I have not heard that he called on any other family."
Mia, for some reason, remembered the way he had gently lifted his teacup and brought it to the center of his lips. There had been something familiar in the way he moved. And as she thought over their exchange, she was sure she'd detected an intense attention from him, even as she hadn't caught his eye long enough to be sure. She felt unsettled—worried about what she'd said to him and what he now thought of her. She wanted to know what he had planned. She was sure his visit had deeper purpose.
"I don't trust any man who has such power over us," said Mia.
####
Three days passed. Lei remained inside his palace, his painted paradise. No one else knew this, but he had built it for Mia. The whole place was an encoded message to her, a statement of what she had done to his heart.
The only activity that gave him peace was to practice the forms of the sword. He did this in an isolated courtyard in which he'd had all the windows bricked over. Only his steward escorted him there and then waited outside the gate to be sure no one else could see him.
He maintained an absolute division between his life as an artist and his life as a man. Now, of course, he wanted to keep Mia from learning that he was Red Mask, but he'd always kept this identity a secret. The first true artists of the sword—Bitter Wind and Iron Heart—had never revealed their everyday names. They were remembered centuries later only by their artist's names. Some schools had given up on this anonymity—and it was a burden—but the tradition in which Lei had been trained maintained that the art's purity would only be compromised by connection to daily life.
So, the servants were told that Lei practiced religious meditation when he came alone to this lonely courtyard slightly larger than the circle in which a duel was fought.
Lei practiced the variation that Heron Rising had used against him but still didn't feel he had mastered it. There was something about it as idiosyncratic and irreplicable as an individual's personality.
He hadn't tested his art in a duel for too long. At first his injury had hampered him, and now he concentrated on spinning his careful plan to capture Mia as a wife. At the end of his practice, Lei meditated on the meaning of the duel. Why did he long for it? Quarreling for its own sake was barbaric. But the artists' duels had a long history of refinement. The kingdom of Krast encompassed all the lands conquered by the Krasten people a millennium or more before. The Krasten had been rough and uncultured; they carried their homes and their families with them over the plains. But as they settled and administered their conquered lands, they developed their crude instincts and practices (harsh leadership, written accounts of battles, boastful declarations) into art forms (bureaucracy, poetry, philosophy). Dueling had been a custom of the Krasten. They used such contests to settle disputes over money, women, inheritance, position in society. Any man could challenge any other, so that strength ruled. But as all aspects of life in Krast were graced with an appreciation of and striving for the beautiful, the duel too was studied, refined, and transmuted into art. Masters passed on their secrets. The forms developed meanings; each movement became a statement, until a duel between two master artists was as complex as the disputations of philosophers. But the duel kept its deadly price for failure. In a way this made it the ultimate art, as corruption was immediately eliminated—only the pure survived. And this was why Lei felt that he failed his art as he delayed longer and longer before his next duel. Practice in seclusion was not the true art of the sword.
Finally, Rohn and Mia returned his visit.
A light rain was falling, and so Lei had a bevy of servants rush out to the carriage—half bearing umbrellas so large that it took two strong men to keep one aloft and half laying a trail of sun-yellow silk in front of Mia's feet.
Lei led them through hallways and chambers stocked with wonders. They reached a large square room, with a continuous mural painted across all four walls. It depicted the final conquest of the Krasten, with the gods intervening from place to place, fighting on behalf of first one man and then another. The tired Krasten king watched his final battle. Time advanced. The new generation of heroes were made. The women fended off a treacherous attack on the Krasten's rear. The king's son took the city and was crowned in a ceremony that doubled as a funeral for his father.
A small four-sided table in the middle of the room was already set with tea, honey cakes, and ginger sweets. It had three cushions set around it, and Lei gestured his guests to their places.
Lei smiled and waited, for he knew the effect that this room would have on a newcomer.
Finally, Rohn spoke: "I am astonished, sir."
"It is an old theme," Lei replied. "The Last Conquest. The end of our ancestors' period of barbarism. I have seen it depicted many times."
"But not like this, surely."
"Each man sees something different in it."
"What do you see?" Mia asked. Her father's talk had been polite palaver, produced mostly to fill time, but Mia pursued a vein of thought, searching for real value.
"I see that everyone sees different meanings. I do not commit to any one of them, for, to me, the negotiation between ourselves and the past is what makes an informed life. What it means today, it may not mean tomorrow, and by that means we live, we can advance." Lei picked up his tea, sensing that the others would follow his lead. "What do you see, my lady?"
"I see brutality and death. It is painted over with lively colors, but it is still no more than brutality and death. If this is our past, I will agree that it is still a part of us, though I don't know how we advance past it."
"Perhaps tomorrow you will see it differently," said Lei.
"Do you think I am that uncultured?" Mia asked. "To call on you two days in a row?"
Lei smiled and bowed to her. For an instant, they each thought they understood the other, but then they wondered and watched each other.
From this point, the conversation rolled into harmless small talk. Lei let it go on until they had all started on a second cup of tea, then he brought up the business negotiation he had used to lure them to his home.
"You will allow me to introduce a point of business," Lei said. Rohn nodded and looked up with a brighter attention than he'd shown for other subjects. "I am new to this country. I have great powers in my charter from the King, but I wish to execute them efficiently. I know that people in the outer provinces can keep much hidden from the King's representatives. I have thought that an alliance with a local concern could be of assistance."
"Interesting," Rohn murmured.
Mia interjected: "How can we talk of alliance when you hold such power over us?" Her father looked shocked, but she already understood Lei well enough to know he would respond to her directness.
"I will write any loans you hold back to you, if we come to satisfactory terms for an alliance."
"Ah, then we have a basis to begin negotiation," Mia said.
"Yes," Rohn said. "Tell me more of what you have in mind."
Lei outlined a plan whereby Rohn would act as his agent, in exchange for a percentage of all the loans he recovered. Lei seemed lax about the details of profit allocation, but he explained that he thought the increased efficiency of working with Rohn would more than repay him. They reached a tentative agreement and decided to draw up a written contract in the next few days.
Rohn withdrew for a moment, needing to visit the privy.
Mia sat silently, looking along one sweep of the mural, and then returning her gaze to traverse the same length again. Lei watched her closely. He saw her chest expand with breath just before she spoke.
"Why do the gods all bear those swords?" she asked. "They look like our artists' swords."
"It is considered the most perfect form for a sword. Our ancestors did not know it, but we have advanced since that time in many of our arts. Have we not?"
"Yes. That's a well known truth. But I will never take pleasure in seeing such swords. I think it is a mistake to call them art. To me, they spoil the beauty of the rest of the mural."
Lei could have easily taken offense at such a comment. But he had created this mural for Mia's eyes, and now he knew her better.
She questioned him again. "It looks to me like all the women in your history were sisters. They all have something in common. Why is that?"
"It is common in the art of painting to follow a template for such a large work. Either an artist paints the same image over and over or he uses a single model." Mia turned her attention to Lei, and he felt as if molten gold poured into the pockets of his heart. He wanted to tell her that they were all meant to look a little like her, since he couldn't imagine a more beautiful form. But he sensed she wouldn't respond well to such flattery.
"Where did you find the artists to work on this? There are few in this region. Perhaps none capable of this."
"I know many of the master artists in the capital, and they came to help me, with their apprentices. We had a brush-wielding army here. But for this mural—as for a few others—I drew the design myself."
"You have such skill, sir?"
"It is a result of training, not talent."
"I'm not sure of that."
Lei bowed in self-denigration. "I assure you, my lady. I was blessed with education in many of the arts when I was too young for the wisdom to choose such a path. I can claim no virtue in these accomplishments."
"Who were your parents, then? They must have been very wise." Mia smiled.
Lei felt himself balanced on a knife blade, with bliss on one side and terror on the other. He wanted her to know him, as a lover is compelled to present his deepest self for inspection and judgment. But he also was sure that if she learned too much she might deduce that he was Red Mask, and he would lose any hope.
Lei's quandary was broken when Rohn re-entered the room, making a self-satisfied grunt and breathing loudly.
####
Lei and Rohn concluded their business deal promptly—Lei yielding often enough and readily enough to make all go easily. The two sides met for a celebratory dinner in the town's finest teahouse. They had a room to themselves and sat around a long table with too few people to take advantage of it. Mia and Rohn and their old steward Hon sat on one side; Lei and his steward on the other side. Dishes filled the surface of the table: A whole snapper stewed in garlic and leek water, looking as if it might still swim if released from its bowl. A pile of cheese and bean curd mixed with red beans and scallions. Balls of rice packed around spicy shrimp and spinach cores. Dumplings with various fillings and a circle of small bowls with dipping sauces. A bowl of soup with clear broth and clear noodles. A side of pork ribs, roasted over a fire and basted with fiery sauce.
New dishes were brought in periodically, steaming and swirling into the rich mix of smells that filled the room until it seemed it might burst if one more were added.
Conversation was formal. They could not discuss the business by tradition. Rohn knew little about art or philosophy, so they could not discuss that. After covering the weather and doings in the town for the last fortnight, the conversation turned to the difficulties of running a large household—a subject that all present had some acquaintance with.
"What will you do to protect your murals from the rain or from the mold?" Mia asked Lei.
"I have not thought about it," he said. "They were created for a moment, not to be like the monuments of kings. If they crumble, we will paint new ones."
"I would hate for that to happen." Mia looked across the table to see Lei, for she had found throughout the meal that she tended to keep her eyes down when he spoke, as if he scared her somehow. "I'd at least like to see them all before you paint them over."
"Then they would have fulfilled all I could ask of them, and I would have to paint new ones."
"You jest with me."
Lei bowed in acknowledgement. "I do not jest. Come anytime. It will do honor to all the artists who worked on them if you smile once. If I am away on business, as I must be occasionally, my steward will open the house to you."
Mia smiled, and then wiped the expression from her face before anyone else could be sure it had existed.
####
"What do you think of our new partner," Rohn asked Mia the next day, as they ate breakfast.
Mia sipped chilled water with lime juice from a porcelain cup, and when she put it down, a servant refilled it from a jug. "I do not understand him," she replied. "His plan is wise, I think. But he could have chosen other partners as well suited as us. He could have demanded more favorable terms from us. Does he know of our exposure to Red Mask?" Mia ground her knife through a delicate slice of smoked fish and into the bottom of her plate as she spoke the name.
"I was sure to mention it, so that we could not be accused of negotiating in bad faith later. Indeed, our agreement states that we will be given six months of leniency should we lose a large part of our estate to an outside party. Quite a concession, no?"
"That's what I mean." Mia pushed her food away from her. "I do not understand why he should be so gentle with us." She was used to feeling certain about those around her. She loved her family. She expected obedience from her servants. She judged her peers. She didn't understand her own feelings about Lei.
####
Lei rode at a rapid clip along a sun-dappled forest road. He had two spare mounts with him and had changed every hour to keep the pace up. On one of the horses, wrapped deep in a blanket, was his sword. Even though he was now far from anyone he knew, he kept it hidden. He also carried a mahogany box within which was the red papier mache mask he would wear when he reached the dueling circle.
He exulted in the liberation of an identity he had kept repressed for so long. He was no longer only Lei the dilettante, but also the artist of the sword called Red Mask. After a time, he stopped in a shady copse and tied up his horses. He was close enough to walk the rest of the way, and he changed into the suit of paper he had painted in preceding days with an image of the hero Tyn as he first waded into the dragon's lake. Lei unbundled his sword and couldn't resist pulling it half out of its scabbard to enjoy the gleam of its blade.
####
Though Lei had said he might be away, Mia was surprised by his absence when she did call. She was shown to room after room resplendent with paintings, statues, colored glass, and arrangements of flowers, but it all seemed soulless. She recognized the formal beauty, even the perfection, in much of it, but without Lei's enthusiasm and interpretations, she cared little. She found herself looking for evidence that he had touched what was in front of her or imagining that he must often walk through the room where she stood. She only realized then that she had been eager to peruse his face again, and nothing else would please her.
She asked Lei's steward to inform her as soon as his master returned.
####
Red Mask and his opponent had agreed on having the minimum number of witnesses at their duel, so four old men stood around the circle, their backs to the cardinal directions. Red Mask walked to the center at the same time as Tiger's Bound, his opponent. Tiger's Bound's shirt showed a sweep of grassland. In its center was a tiger crouched and tensed, as if ready to spring, and watching something off the edge of the shirt. Vivid but literal-minded, thought Red Mask. They bowed to each other and bent into the traditional starting forms.
Red Mask's opponent made the first move, swiping out with a one-armed blow and then spinning away in a series of forms that expressed the energy of life near the edge of breaking loose from all constraint. Red Mask parried and crouched low—a form associated with the earth, the beginning and end of all life. He was still, until his opponent spun close again. He parried, countered, and his blade was turned in turn. The fatal edges danced inches from claiming one life or the other.
Red Mask thrilled to the pure expression of the art he had spent his life mastering. He had no thought that traveled outside the ring, and he understood perfectly all that happened within that purview.
He changed the tenor of the match by shifting out of the center of the circle and moving in tune with his opponent. Now they clashed blades constantly and spun around one another—and Red Mask could better judge his opponent's strengths and predilections. When attacking or defending, Tiger's Bound had a particular way of lifting his blade at the very end of each stroke. Red Mask recognized this and interpreted it to mean that his opponent always thought of the sky and of rising. From this, he formed a plan.
Red Mask dropped low, pulling a form called the Cage to the earth, and he swung at his opponent's ankles. As he had expected, his opponent leapt straight up into the air in a form known as Lead Rain, because one had no control over how one came down. Red Mask turned his blade and whipped it straight up, slicing a thin but devastating line through Tiger's Bound's paper clothes, from groin to sternum. He continued and brought his sword over his head in a form known as Umbrella well before his opponent's blade crashed down on it—his last effort. Tiger's Bound had jumped too high, giving Red Mask the time to both attack and defend.
Red Mask delivered one more quick cut to the man's throat to speed his end. This was known as The Mercy You Will Crave.
The immediate sadness that followed was usual. He retreated to clean his sword, always the first duty of an artist. This time he also felt a kind of regret. Not for the outcome of the duel, which had been just, but for the fact that he had to hide this from Mia. His victory seemed less because he couldn't share it with her, and the skulking secrecy in its own right made him feel he was doing something for which he should feel ashamed.
The four judges approached him and one of them handed him his opponent's sword, meaning they had decided that the match was fairly fought. This entitled him to all the man's wealth.
Lei was reminded of his last duel, when he had been presented with the sword of Mia's brother. He had planned to claim his due at that time, but he had since discarded the sword, throwing it into a pond near the capital city.
####
"Welcome, my lady," Lei said, bowing as Mia walked the last steps to the door of his palace. He saw her sandal-shod toes poke out from under the hem of her gowns, and his heart constricted, as if he'd glimpsed a revelation.
"Sir," she said, returning his bow.
His gaze met hers, then turned aside as if parried. Hers did the same, jousting with his. Then he looked at the skin of her neck, where it descended into her robes. He was undone by such an incautious stroke. He blushed and looked down.
"Let me show you around," Lei suggested.
They walked through the first rooms, and Lei explained where many of the objects came from: A gift from a previous king to his grandfather. The work of the famous artist of the stone Boh, which Lei himself had commissioned. A circle of red-painted birds, which are a symbol for happiness in the northern part of Krast. For the first time they were alone together. They each were acutely aware of how the other moved.
"I was here while you were away," Mia said at one point. "But the house was not alive without you."
"What do you mean? Did my people not treat you as well as if the Queen herself had alighted here?"
"No, no. I do not mean anything against your people. I just did not enjoy being here as much as I should have."
"All this is the same." He gestured. They stood in front of a wall with trompe l'oeil windows with views of the sacred temple in the heart of Krast's capital city.
"And yet I found it wasn't the same."
"Perhaps I shouldn't be surprised," Lei said. He considered how to shape his thoughts, how much of the truth to reveal. He was almost sure she had given him an encouraging signal, but he needed to test her further. "I find this is all different when you are here. What I have spent fortunes to make, what I thought I put all my soul into, I value less than the curve in one lock of your hair."
Mia gazed down, as stiff as a rabbit crouched under the falcon's wing, and Lei watched an infinitesimal blush invade her immaculate cheek. She would not look at him, and he suddenly worried he had offended her.
Mia had realized that there was an explanation for why Lei upset her every time she saw him. She cared for him; she was attracted to him. All her life she had turned away from this sort of feeling, seeing a trap in it, but this time she felt powerless.
"So, we are agreed," Mia said. "Show me more." This broke the moment of tension, and they walked again through the seemingly endless halls and galleries. They noted details in tandem. They shared one response to everything they saw, as if there might never be a disagreement between them.
"It gives me great pleasure that you are here," Lei said as they looked out a large window at a topiary garden cut into a pattern as straight-edged and geometrical as a jewel. Mist was draped over the further rows, as if spread there by a careful hand. "I only wish that every day–"
Mia flinched—a motion so subtle that only his intense attention to her made him see it at all.
"Have I offended you?" Lei asked.
"No, no offense," Mia said. "I have just remembered myself."
"Tell me what you mean."
"I have been in mourning for my brother. Do you know this?"
He nodded.
"The mourning period is one year," she continued. "I can not do anything else in that period. I can not show joy. I do not wish to. You did not know my brother. His loss– He must be given all respects." As she thought of her brother, her flirtation with Lei felt wrong. But still she ached to think of separating from him.
"I see," Lei muttered.
"I can't come here again," Mia said. "You've convinced me of that by giving me– You've convinced me of that. We can not speak like this again until that period is over. It seems a long time, a very long time, and you will tire of it."
Lei shook his head. He took a small step away from her. "Let me show you one thing more," Lei said. "I will respect your wishes, but give me one more moment."
She acquiesced and followed him, as he walked quickly and with clear purpose. He threw open a tall door, and Mia recognized the square room where they had met and had tea once before. But now all the walls had been painted over with white. The spectacular murals were gone. She knew Lei had done this because she'd expressed disapprobation about them, and she felt a moment's consternation that her whims could have such effect.
"I have been looking for a history that may be more useful to us," Lei said. He led her toward one of the walls, and Mia saw thin tracings done with charcoal—a new design emerging. She knew immediately that he had done it all with his own hands.
"This is where it begins," Lei said, pointing at a panel with a sketch of a large crowd of people—confusing without its color. "This is the moment when Tyn first sees Adia. He has just slain the dragon of the lake, and this is the celebration. People from all the lands near the lake bring him offerings of thanks. It is said that he received more treasure on this day than any man ever held. But here he first sees her, and he thinks all else is worthless. You see, here, he drops his sword."
Lei shuffled to the next panel. "Here she gives him the brooch that the demon Baern has sent him in gratitude. She disappears." He moved along again. "He follows her, trying to learn where she came from. He still wears his ceremonial garb, though he is alone in the desert. This took one year. Time is very important now, and I have made the panels larger to show a long period of time, smaller for shorter." Lei stepped on, advancing through the story. "He approaches Baern and is recognized because of the brooch. They begin on friendly terms, but Tyn asks to see the woman who brought the brooch and learns that she is Adia, the wife of Baern.
"Adia comes to him. He is surprised, which I show by his being naked in the midst of a bath. She tells him of what he must do to win her from Baern. Between them, here, will be an open door showing a long passageway with no evident end."
Lei paused here a moment, contemplating his own design and what it indicated of his future.
"His labors," Lei said. "He stops the river Gadd and turns it so that it runs down the other side of the mountain. Seven years. The serpent Osso is driven from her lair by the waters, and Tyn rescues the largest child of her brood by swimming to the bottom of the waters. He nurses the serpent-child. This takes seven more years. The serpent now follows him. It is so large he needs no other shelter. He sleeps in the middle of its coils, he walks under its side to stay out of the rain. Tyn returns to Baern's keep. The demon welcomes him, but the serpent seizes the demon, wrapping around and around him. The serpent is now so large that even the demon can't break free. Baern and Tyn bargain for seven days and seven nights. Finally, the demon agrees to give up his wife one day for every day Tyn labored.
"Tyn slays the serpent, which will not turn against him. He crosses the Bridge of Crows to reach Adia and leads her away.
"This wall represents their time together. It shows the two of them alone in a bower."
Mia tugged the sleeve of Lei's robe as he began to advance. "Let us stop here," she said.
"This is not the end."
"I know, but it is enough. I understand your meaning. Escort me out now, please."
####
"What do you think of the family's new partner?" Ana asked as she drew a brush through Mia's hair. Ana had been working at the task long enough to have vanquished all the knots and burrs, and the brush moved effortlessly, as if combing the wind. This was the moment when Mia was most docile, sitting against her cousin's knees.
Mia smiled. "At first I was concerned. He seemed soft because of how he bargained with us. He gave up too much. He capitulated. And his extravagance—everyone has seen that." Mia shifted so that Ana would start the brush at her left temple. "Now I see it differently. In the negotiation, he wanted something other than financial advantage, and so cost meant little to him. Perhaps, only a strong willed man can disregard a fortune. I suspect he got just what he wanted."
"You don't know what he wanted?" Ana asked.
"No, not for certain."
"But you have suspicions?"
"Perhaps."
Ana felt a stiffness in Mia. She had bumped up against a limit.
"Some people say he must be loose in his mind," Ana said, "because of his extravagance. To spend so much. To build a palace out of nothing. And only he lives there."
"I don't think so," said Mia. "He is devoted to his vision. He doesn't accept partial success or moderate success. He will try for complete success. He does much of it himself, you know. He probably controls it all very carefully."
"He must be as wealthy as the king," Ana put in.
"I did not know that so much wealth existed. He treats it as a man wading in the lake will treat water."
"He is remarkable."
"Yes," Mia said, and she smiled without being aware of it. "He is worth knowing better."
Ana almost gasped, for she had never heard Mia make such an allowance of praise.
####
Mia wore a gown of blue, with embroidered flowers tossed over its breast and sleeves, giving the impression that they floated on the surface of a deep pool. It was the first time Lei had seen her in any color other than the black and scarlet of mourning, but she was unchanged. Her expression was still sharp, almost severe. Her movements were as graceful and deliberate as ever.
Rohn and Mia led Lei into the tea room, and they all sat at a table with tea and rice cakes.
They had not all been together for some months, as Lei had honored Mia's period of mourning. Rohn had not noticed this absence, as he had continued to correspond with Lei over matters of business. But Mia and Lei had counted the days.
Rohn spoke of business for awhile, and Lei responded the best he could, waiting for a chance to interject his planned proposition. But he was nervous and hesitated. Then Rohn took up his new lament, which was the challenge of finding good uses for capital in a rural province such as where they lived. He had spoken of this often since the profits of his partnership with Lei started coming in.
Lei nodded, trying to appear sympathetic, and waited for an opportunity to steer the conversation to his present concern. He glanced at Mia but was afraid of finding a negation if he looked too long.
Rohn spoke of the foaling rates of thoroughbred horses and how long it took to raise one steed eligible for the King's cavalry, and how risky this was as a business endeavor, as the King could change his payment rates at any moment.
Finally, Lei broke in, "Sir, I have a new proposal to discuss with you."
Mia flinched.
"Oh?" Rohn said, sounding peeved at not being able to finish his thought. "I cannot do much more for our partnership, I assure you. I work day and night."
"I speak of a new alliance, sir. I would ask for your daughter's hand in marriage. If you and she both approve, I offer to join our houses completely. I hold nothing apart."
Lei watched Rohn, because it was easier than looking to see the response of the one on whom his happiness really depended. Rohn was flustered for an instant, perhaps suspecting some desperation in Lei's offer. But Lei quickly saw the avarice take hold in Rohn's eyes as the old man calculated the full share of the interest on all the loans he managed and moved on to approximate the value of Lei's palace. He knew the old man would approve.
"I accept this offer," said Rohn. "Of course, sir. Of course. And I must say, sir, that you do things elegantly. Complete partnership is the only right approach to marriage. I approve. But, Mia, I must ask what you say about this proposal. I'm sure you see its advantages."
Lei finally ventured to look and see his future, as if hearing hoofbeats coming toward him on a road and knowing he would soon see either a dear friend or his own doom.
Mia kept her gaze bolted to the floor. She held onto the table, as if she might get knocked over otherwise. "Mia?" her father prompted. She remained stiff and clamped to the table, but finally she nodded—once, quickly. Lei looked closely and saw a bend to her lips, despite her rigor, and a tear floating over her eye. She was happy.
She was his betrothed.
####
"Lie down," Mia said and pointed at the bed.
They had been married that afternoon but this was their first moment alone together as husband and wife. Lei went to the bed and sat on its edge.
Mia undid the sash around her waist, and her outer robe slipped from her shoulders to crumple on the ground. She unwound a bolt of blue fabric that had covered from her hips to her ribcage. She could then strip off the first under robe, which was indigo blue. She held it in front of herself for a moment, savoring the purity of its color, and then laid it on the arm of a small couch. She turned to face Lei. She still wore a light shift. It had a deep v-neck and reached down to her knees. It was so light that Lei could see the variations in color and contour of her body underneath it.
"I said 'lie down,' my husband," Mia said. Her tone was playful, but Lei recognized the strength that he had always most admired about her.
He leaned back and she came close enough that he could look up into her face. She put a hand on his chest. He was transfixed. He thought that she was his new discipline. Up until this point, he had submitted to the discipline of the sword. Now he would submit to the discipline of Mia's will.
She undid his heavy outer robe and pushed aside its stiff fabric. She brushed a hand along the silk under robe that clung to his skin. Lei's heart galloped hard, almost in panic, as if she held a knife against him. Pleasure cut deep, making him writhe.
Mia left no time for shyness in either of them. She pulled his last robe to the side, and he twisted to draw his arms out of the sleeves. She dropped her own last defense, flimsy as it had been.
She still stood over him, and they touched only at their knees. Lei longed to pull her close, but waited until she was ready.
Her eyes moved methodically over his body, assessing, measuring, memorizing. She needed to understand what she desired before she could take it. Finally, she reached down with one hand and placed a finger directly on the scar over Lei's heart, where her brother's blade had once touched. The spot felt almost cold to her, like ice kneaded into his flesh. She moved her hand and felt the living skin of his chest and his abdomen.
"Mia," Lei whispered. "Our love is truth. We need nothing else."
She engaged his eyes. She nodded, and then she bent close enough to kiss him.
####
Only a few stars waded into the twilight, like ladies entering a chill sea, until they could call back and reassure the others that the water was pleasant. Lei and Mia walked through some of the maze-like turns of the topiary garden. They were both shocked at the newness of living together and the freedom they could take toward one another.
"Old Ooki has taken off his mask of day," said Lei. Ooki was the god of the sky, who the Krast believed wore one mask during the day—the sun—and another at night—the moon. When both were visible at the same time, Ooki was said to hold up the moon mask so that he could look at it.
"I am glad," said Mia. "I find him much more pleasing in his gentler guise. I would shoo him off during the day."
"But he is the same god underneath. Perhaps you insult him."
"Why then does he wear masks if he wishes to be known as one creature?" Anger flared in Mia's words, fueled just by the word "mask" and all the images it dragged into the light of her consciousness.
"We all wear masks," Lei responded. "Our expressions. The false calm when you speak with a man you hate. The polite smile when you know I think I have said something amusing."
She smiled indeed.
"There, that," Lei said.
"No. No. That was genuine. You were amusing, my husband." She was quiet and in the course of several steps a darkening within the twilight passed over her countenance. "I do not often wear such masks. Please do not say that I do. I hate speaking of masks."
Lei understood the turn her thoughts had taken. He had been waiting for it, in order to judge whether he would ever be able to speak of Red Mask to her. He now knew from the concentrated hatred in her face that even a hint of his truth would destroy them both. He would put aside his sword. "Let us not, then. We don't need such things between us."
Mia took his arm for a few moments. Their unattended steps led them to the edge of the turning hedgerows, and they saw a meadow sown with wildflowers. A single cloud near the horizon burnt orange against the oily sky.
"I will build a pavilion for you here," said Lei. "It will be constructed of interlocking arches. We need a good builder. I will call the architect San from the capital, and he will bring his team with him."
"You will do too much for me."
"I could never. Come with me."
He led her into the field, seeming to pick his way carefully by looking in all directions as he advanced. Then he told her to stand still and he tramped in circles around her, knocking down tall grasses and flowers.
"Here is where it will stand," he announced. "Can you imagine now lying against a cushion, while a cool breeze seeks you out?" He sat down in the grass and gestured to her. She lay against him. "You will hear the birds in the field and watch as they voyage from flower to flower. Your mind will be as free as they are. I would like to give you this."
Lei kissed Mia behind her ear and down the slope of her neck. She stirred and leaned into him. He pressed harder against her.
"Our supper will be on the table," Mia said in a brief spell of relaxation.
"Does it matter?"
"No."
####
For more than a year, Lei slept through the night, entwined in reassuring dreams. Then, one night, he woke suddenly in utter darkness. His hand was curled as if it had just been wrapped around the hilt of his sword. He felt as if he had just stepped out of the dueling circle, except that he'd been cursed to instantly forget what had happened there. If he was alive, he thought, he was the victor. The excitement of such a contest coursed in his veins, chasing sleep far past the horizon.
Lei slipped gently out of the bed. He could hear his wife's breathing, and he knew she still slept. He found the door to the hall and walked out in his nightclothes.
He hadn't touched a sword in a year. Indeed, though she never discussed it, he knew that his wife still kept a squad of guards on call should Red Mask arrive to claim his rights. Now, he felt as if he'd deteriorated in that time, like a well-designed house that starts to sag away from its true lines and accumulate filth.
His sword was hidden in a piece of the roofing. He reclaimed it and snuck out through an upper-story window. He walked out through the gardens to find a secluded spot. He chose Mia's pavilion, which she seldom visited, being more interested in running the household and their business.
Lei drew his sword from its scabbard. It winked in the moonlight.
He assumed the first form, called simply Pillar, which he had practiced almost every day of his life before marriage. It took him a second's wavering adjustment to find the right posture. He had gone too long without practicing his forms. He advanced a step, he retreated a step, he transitioned into a new form—all while keeping his sword still in front of him. Then he swung an imaginary attack against the quick night. He followed with another and another, slipping from form to form, falling into the logic of his artistry.
He was soon winded and tired, but he continued until his enemy retreated with the first spray of daylight. He wanted to go on, to regain his old mastery in a herculean surge, but it would be too easy for him to be seen in the day, so he stowed the sword in the understructure of the pavilion and strolled back toward his home.
Lei felt as guilty as if he had visited a mistress. But the next night he awoke again and knew that nothing would assuage him but the discipline of his art.
Soon after this, Mia told him that she was certainly pregnant. They would have an heir.
####
"My darling," Lei said. "Our love is still the final truth."
Mia knew that he wanted her to say the same or to embrace him again, but half the household was arrayed around them. She couldn't allow them to see her tenderest feelings.
"Travel safely, my husband," she said. He looked a little disappointed, but she thought he had to understand that she would miss him terribly. They had gone through this same routine of dissatisfaction scores of times.
He bowed and she returned the gesture. He walked to his carriage and stepped up into it. The driver yelled, the guards who accompanied him called to their mounts, hooves clapped against the flagstones, the wood of the carriage creaked, and he slowly rolled away.
When they had been alone together in their bedchamber that morning, she had said her true farewells. She had said that she wished she could wake up beside him every day. An understatement perhaps, but she couldn't reciprocate all of his romantic effusions for some reason. But because she didn't talk about her love didn't mean she didn't feel it.
He would be gone little more than a fortnight, Mia reassured herself. The time would pass. Her life would be occupied with the same cares and questions as usual. But she knew every task would be less engaging, every person less interesting, every happiness a little muted.
She walked back toward the office, where her father would be busy going over his account books. He kept the books in a sort of personal code, so that others couldn't read them, and obsessed over coming to exact totals of their wealth at the end of every day. It was all he contributed to the family's enterprises these days.
But Mia changed her course to indulge a moment's longing for her husband and detoured to the room with the murals of Tyn and Adia. She thought it was the most beautiful room in the house. Her husband had painted every inch, eschewing the assistants who worked with him on other projects. As she gazed along the story panels and revolved the history of the famous lovers in her mind, she also thought of how she and her husband differed in their understanding of love. He saw it as an overwhelming force, one to be talked about, proclaimed, made the subject of his art as much as it was the center of his life. For her, love was the quiet center of her life. A core of iron or stone upon which she built other structures. She wanted it to lie quiet and steady, for if it cracked, so much could be wrecked. She was sure she felt just as strongly, though.
Lei, after all, was the one who chose to leave her on these trips to study with other artists. She smiled, for she thought that he often surpassed those who instructed him.
How could he both profess overwhelming attachment and choose to leave her? But Mia had long known that the most interesting people were irreconcilable with themselves.
When he had gone on his first few trips, she had suspected that he went to meet another woman. She had imagined every quality of this woman many times over: She had long hair. She had large breasts and plump hips. She bubbled over with joy at his touch. She had a face like Mia's but was substantially taller. Mia remembered how she had lost control of herself in her rage of jealousy. While he was away for the third time, she had stalked through the house every day that he was gone. She had listened to no one. When he returned, she had refused to meet him in public and waited until he sought her out in their bedchamber. She threw herself at him and hit him. She yelled without knowing what words she used. However, her anger quickly drained away as he explained. He told her to send any man she trusted with him on his next trip.
After that, she believed him. In fact, she felt more sure and comfortable in his love than ever.
Mia heard a clamor coming toward her. Only two people in the entire palace would dare to make so much noise: her two sons, Mali and Quin. Mali, the elder, appeared first at a full run. Next came Quin, only slowed by the fact that Ana had a good grip on his collar. Ana called to Mali to stop, that he had to change his clothes now that he had taken leave of his father. But the little boy only stopped when he realized he had run right to his mother, the only woman he feared enough to obey.
Mia put her hands on the boy's shoulders and then leaned down next to him. Normally, she would have been angry at her son's rambunctiousness, but today it made her ineffably happy.
"Come over," she said to Quin and Ana. The wetnurse and maidservant who trailed Ana didn't approach.
"Do you know the story of these murals?" Mia asked.
"Tyn and Adia," Mali said. "Everyone knows that."
"That is correct," Mia said. "But do you know how these murals came to be painted? That is another story." The boys were both quiet. Ana smiled at her. "Your father painted them. He did it for me, because I had once said I didn't like what was here before. He wanted to find a story I would enjoy, and he chose just the right story, don't you think?"
####
Lei pulled on his mask as he approached the circle of torches. One artist of the sword waited for him there, along with four witnesses. This was the only way he would join in a duel now. He did study with masters of the various arts, as he told Mia, but he snuck out on one night of each trip to meet another artist of the sword. The whole trip's purpose was to disguise this meeting.
As Red Mask, he took his place in the circle and bowed to his opponent. They lifted their swords in the tremulous, fire-lit air.
His opponent immediately charged in a form called the Bull. Though Red Mask had anticipated this, having seen the telltale scuff of his opponent's feet that preceded the rush, he felt his body lag behind his intention as he twisted away in a form called Wind's Frolic. He felt the cold touch of metal on the skin of his abdomen. It was little more than a paper cut, but it meant the blow had come close to being fatal. He couldn't be surprised. He was getting older. He didn't practice as much as other artists—he had two devotions.
Still, he remained confident that his skills were superior, and he launched himself forward in a feint of Talon's Grasp, which he would transform to Downward Javelin. It was the perfect response to one who would try the Bull as his opening form.
####
Sometimes word reached Mia that Red Mask had fought a duel, and she would send a troop of her guards off to try to capture him. Fortunately, the rumor usually trailed the event by so long that Lei was confident she wouldn't associate the duels with his trips away. Nonetheless, on returning home, he was always nervous and guilt-ridden for a few days.
One such time, walking through the topiary maze, as he often did when he needed to settle his thoughts and turn them to a useful path, he heard a cry followed by the words, "Defend yourself or you die!"
Lei tensed and almost fell into a defensive posture, before he looked and saw his son Mali holding a stick he'd cleaned of bark and twigs. Lei's first thought was that the boy's form was incredibly sloppy. He needed instruction.
"I have no weapon to defend myself," Lei said.
"I will not be cheated of my fight," Mali called and charged.
Lei backed away from the boy's first avid swipe and then caught his hands at the end of his backswing and plucked the sword from him.
"What are you doing? You know your mother wouldn't approve of this."
"What does she know of a man's honor?"
"She knows enough to have you caned until you will lie on your stomach for two weeks. Besides, you are a boy, not a man."
"Give me back my sword," Mali said, and then added, cunning in his eyes, "please, sir."
"I will on two conditions," Lei said. Mali nodded, watching the sword as Lei half-consciously tested its weight and its balance. "First, you will never let your mother see you with this, as it would give her pain. Do you agree to this?"
"Yes."
"Swear it on the blood of our ancestors."
"I swear it."
"Good. The other condition is that you submit to my instruction. If you choose to give up on my lessons, then you must give up this sword and all other swords." Mali stared at him, as if Lei had grown a fish head. "You must swear to this condition as well."
"I swear it on the blood of our ancestors."
"Good." Lei handed back the sword. He looked around himself. No one could see them in the midst of the maze's walls. He would hear any approach.
"Put it down on the ground," Lei said. Mali obeyed. "All good sword work starts with good balance. Without balance you have nothing. The least skillful man will kill you easily."
"How do you know?" Mali interrupted.
"You should not question your teacher," Lei retorted. "But as you are my son, I will tell you that I have not always been as peaceful as I am now." Lei placed a hand on his chest and grabbed the skin over his heart. Opening the dam he'd closed years before threatened to release a flood of memories and sentiments. The drive to allow his son to know who he really was was strong. But Lei held it back. He slowly pushed the dam back in place and walled his memories from his life in the day. "'Balance,' I said. Put your toes up to the sword. Put your weight on the balls of your feet. Yes, good. Now bend your knees until your bottom touches your heels. Good. Now reach up and touch my hand. Do it again."
####
Rohn died in his bed, and the family laid him to rest in a stone mausoleum, the building of which he had spent his last years superintending. Lei worried about Mia, as she seemed so deeply pained. She stumbled as if she'd taken physical wounds, and she seemed unable to attend to what he said. Once all the mourners, all the distant relations, and all the business associates had left the grounds, Mia declared that she would not leave the door to the mausoleum until the sun had set three times and that she would take no food in that time. Lei disapproved but he pledged to remain with her and fast as long as she did, taking her hand and hoping for a moment to see a spark in her eyes.
He sent their sons back to the house, and he ordered servants to bring umbrellas to shelter Mia from sun and rain. He set others to fetch cool water from a nearby stream. Then he sat down beside his wife, who would not acknowledge any of the activity around her, and held her hand.
The first night Lei wrapped her in a blanket and lay close to keep her warm. He felt he guarded her, but he wished for an enemy to fight. He wished for that clarity. The next day, Mia lashed and moaned as if fighting off an invisible attacker. Lei ordered all the servants away and instructed his sons to check with him regularly, for he was sure she would be ashamed to have others see. Time crept in tedious increments, as Lei watched his wife's struggle go on and on. He feared she would push herself past the edge of exhaustion and break her own body through her excessive response to loss. Rohn had been of little value in his late years, and yet she struggled to let him go.
During the second night, Mia spoke sensibly for the first time in her ordeal. Lei was as glad to hear her words as if she had returned from a long and perilous journey.
"My husband," she said. "I was thinking, what are we without family? To be alone is terrifying. I would rather not live than face that. Now, my father, my brother, and my mother are all gone. It is the end of everything I was when I was younger. It is now you and our sons who are the only meaning in the world."
"My wife, I have always said that our love is truth. As truth has no alternatives, there is no other possibility than our being together."
"I thought I might die too. To lose so much. It was too terrible."
"No," Lei said. "No, I will hold you here."
"I know."
He couldn't see her face. The moon lit the trees around them but did not touch them, for they were in the shadow of the tomb. He squeezed her tightly and felt the minute response in her body. They were so close it felt like her soul nestling against his.
####
Red Mask saw the move he wouldn't be able to defend against coming long before it was enacted. His opponent, this time called Moon's Tears, had initiated a series of forms that, given Moon's Tears' tendencies, would lead to Hail of Steel. Red Mask was sure he would be too slow to parry all the strokes in the Hail of Steel. His hope was to survive until the end, when Moon's Tears would be vulnerable for an instant.
Moon's Tears advanced step by step, and Red Mask matched his forms with oppositional ones, while looking for a mistake he could use to divert the deadly sequence. But his opponent was exquisitely skillful. He had to exert himself to the limit just to keep up. For an instant, he felt afraid and wished he could remove himself from the ring to sit beside Mia, with his sons under the same roof. The thought pulled at him like hearing a beautiful song through a window. But then years of training shut off this part of his mind.
The Hail of Steel broke over him, as a cloud burst comes, all at once. He fended off the first eight, ten, twelve blows. They came incredibly fast. But at last he faltered. One arm tired, and his parry fell low. His opponent's strokes reached through his defenses.
One hit his arm. One hit his leg. He spun and a slash of cold pain ran across his upper back. It was the nature of the Hail of Steel that each blow was light, and so Red Mask was still alive. It took all of his concentration not to fall under the tidal rush of pain and panic. But now came the moment when he could strike back. He fell to one knee and extended his arms in a lunging jab, while his opponent slashed at the air over his head. His sword lodged in his opponent's abdomen. Moon's Tears' continuing gyrations, as he tried to adjust his Hail of Steel to Red Mask's counter, caused the blade to gash through his intestines.
His opponent collapsed and Red Mask applied The Mercy You Will Crave while still kneeling, as he could not stand on his own.
####
"Mistress, mistress!" Mia heard voices calling her from two directions at once, as servants ran through the house looking for her.
Mia had been sitting in the room with her murals, as she often did when Lei was away. She had just been remembering how confused she'd been when she'd first met Lei, as such a powerful love (as now proven by its resilience through the years) had been so new to her. She got to her feet before one of the maids dashed in. The girl fell to her knees, skidded on the floor, and bowed. "Mistress, there is dire news. Your lord–" she couldn't say more. Mia could see her trembling but had no pity in her alarm.
"What, girl?"
"They put him in your bedchamber."
Mia ran immediately. She noted the sense of alarm in the household, she glimpsed the tired and dirty men who had ridden out with her husband a few days before, she saw the door left open, the mud tracked in on the floor, but all was held in suspense until she reached him.
She burst into the room and saw him limp on their bed, lying on his side on top of the covers. He raised his eyes toward her. She had thought for a moment that he was dead, but now her heart started again.
"My husband," she whimpered. She knelt beside the bed and wrapped her hands around one of his, eager to feel him yet tentative lest she cause him some injury.
"What is wrong with him?" His body was wrapped in a maroon robe, but she could sense that he was somehow hurt, as if she partly felt what he felt.
"He was attacked and sustained several grievous injuries," answered his steward, bowing to her at the same time. "On his leg, his arm, and his back. We have bandaged them and have tried to let him rest. He insisted on coming home, though."
"Oh, my poor husband. Bring the doctors! Bring the chemists!"
"They have been sent for, Madam."
"All of them. Bring every single one here."
Mia stroked her husband's hand and listened to his breathing. He seemed to have fallen asleep. "What happened?"
She expected the steward to answer again, but Lei spoke up. "Brigands," he whispered. "I was walking in the gardens. You know I love gardens…" His voice faded, whether he meant to end his statement there or not.
"Oh, my husband."
"Tsk, tsk," he clacked his tongue and shook his head to deny her pity.
The steward again spoke up. "We found him in the morning, Madam. He was trying to crawl back to the house."
Mia sighed and whispered, "Rest, my husband, you will be well."
In time doctors arrived, and she stepped back to give them room, but longed to return to Lei's side. The doctors muttered and shook their heads. She understood their apprehension, though the particulars of what they said escaped her. They gave instructions to the servants.
Sometimes her husband's lucid mind appeared, like the sun jutting through cloud cover, but then it bobbed away again. She found she whispered to him constantly. She had no control over what she said. Her heart had taken possession of her voice. "Our love is truth. I know what you meant now. Our love is truth, and truth does not die. You will be well. I know it. Rest now. Rest because I love you. You are home. You will be well."
Time passed, though her only measure of it was when nurses displaced her briefly, stripping off his robe and turning his body gently to reach every wound. At the second cleaning she came forward.
"Do not look, mistress," the young woman who was sponging him said.
"Let me do this," Mia said. "Let me tend my husband." She took the kerchief from the nurse and dabbed at Lei's arm. The wound there was a narrow slash, the skin on either side curling up and exposing a deep red underneath. It extended all the way across his upper arm.
Mia became numb and dropped the kerchief over this ugly sight. The last time she had seen something similar had been on the dead body of her brother when she had insisted on dressing him herself. The memory frightened her. What if her husband should die?
The nurse resumed her duty, and when they had wrapped Lei back in his robe, Mia rushed back to her husband's side.
The next day they fed Lei broth, which he took well. The day after that, he took rice in his broth and sat up to eat. Mia was overjoyed at these small signs of progress, similar to what she'd felt when she'd seen her children first master the simplest skills.
She stayed with him all day and all night. She filled the hours by reading to him from his favorite philosophers and poets. Though constantly anxious and frightened by the slightest quiver in his mien, Mia also felt a new depth of love. She should have cared for him every moment the way she did while he was injured. This was how she really felt.
####
Soon Lei smiled and assured her that he was well. He urged her not to worry. She believed him in her optimistic heart, but her eye picked out that he still struggled to rise onto his elbows, that he winced whenever he moved, that his attention wandered easily.
Mia brought the children in to see their father when she thought he was strong enough for it. She went out to get them. They both obeyed and were quiet and pensive—a rare sight. When they came into the bedroom, Lei was sitting up on the edge of the bed. He looked as if he could stand if he wished.
"My boys," he said. "I am glad to see you. I am sorry that I have had to keep to my room so long."
They bowed to him, as they had been instructed, but he gestured them over. He kissed each on the head.
"Don't worry about your father," he said. "I may be incommoded for a short while, but I will be back with you soon. I will take you both to the Red River, and we will fish from its banks for three days."
They nodded. Quin blurted, "Father, I have no fishing rod, though Mali has."
"Is that right?"
"That's enough, boys," Mia said. "You can come back tomorrow."
"Tomorrow we'll talk more," Lei said.
Mia had to escort the boys to the door, for they were reluctant to leave once they'd finally gotten in to see their father. When she turned back, she saw Lei lying rigid on the bed, his eyes locked in a blank stare. He'd exhausted himself to please the boys. Again Mia's love for him surged up, like a physical movement in her chest and her throat.
That night Mia climbed into the bed with her husband, rather than sleeping on a mattress on the floor as she had to that point. She stayed on the very far edge and did not touch him for fear of aggravating his wounds, but still she slipped into a much easier sleep for this step toward normalcy.
####
A few days later Mia left the boys alone with their father and walked out into the palace grounds. The sun was dazzling to her shriveled eyes. The beds of poppies seemed so full of color that they might burst and stain the air around them red. The scents of flowers and trees and clean sunshine flooded her. She stretched and walked and tried to absorb it all.
"Mistress," one of the maids whispered to her, her voice dry and soft. "Mistress." Mia looked at her—one of the oldest servants, she had been in the household as long as Mia could remember. She would not make such an approach without good reason. Mia nodded. "This may not be a good time to tell you, with our beloved master still recovering, but I know you are always interested in news of a certain artist of the blade."
"Go ahead."
"The people are saying that he has fought again. Red Mask has been victorious again. But this time they say he was wounded so severely he may not live. He has been touched at last." The old maid shared the loyalties of the family. She had seen Mia's brother killed by Red Mask. She could not hide her excitement at the possibility of revenge.
"Thank you for informing me. Tell my personal guard to ride out again. Perhaps this time…" Her mind veered off into a kind of blankness, like walking into a fog bank. She waved the maid away.
Mia finished her walk, no longer caring for the bright world around her. Nor did she focus on the thought of Red Mask, as she would have in the past. She was lost in that strange fog bank. She didn't know why.
She returned to the house, but she hesitated at the door and found herself uneasy, almost unwilling to walk up the stairs to the bedroom. Why? Why did she feel so strange?
When she entered the bedroom, her sons were acting out a play they'd made up about Tyn's battle with the dragon. But she looked past them to her husband's face (he smiled and clapped at the boys' antics), and a thought from she knew not where jolted her and almost made her physically sick: Could he be the same man as Red Mask?
She pushed the thought away with a hundred rational arguments: She'd never seen him with a sword. He didn't own one. He was too gentle. He was too devoted to her. He couldn't have hidden it so long.
Lei laughed and slapped Mali on the backside, as Quin (playing the hero Tyn) pinned his much larger brother to the floor.
Mia tried to keep her mind from weighing the alternate side and yet certain thoughts jumped up: She still knew nothing about his family or his life in the capital. He left on trips several times a year. His injuries looked just like her brother's.
She shooed the boys out of the room. Lei smiled, as she inspected his face in distressed uncertainty. He was feeling much stronger today and had been cheered by the visit from Mali and Quin. She felt like she must be shaking oddly, as she felt so strongly pulled in opposite directions by overwhelming thoughts. She worried she might start crying.
"Let me read to you," Mia said, for she knew conversation would fail her, and yet she wasn't willing to give up her devotions to him.
After a few folios, Lei fell asleep, and Mia put down the book and stood. She went to the window. The sun was at the very end of its passage and night was reaching out after it from the other horizon. Her mind crashed against itself, one thought opposing the next, instinct at war with devotion. One form of love battled another. Neither could fall, neither could vanquish the other. Their rampage felt like it must destroy the arena where they fought—her heart.
She could think of no action that wasn't surrounded by risk and hurt. And yet, doing nothing, her heart was tearing itself apart.
Finally, a solution occurred to her, and she nodded once and walked out of the room.
####
"Where is Ana?" Mia asked the first servant she saw.
"I don't know, mistress," the girl answered and bobbed into a bow at the same time.
"Find her," Mia replied and the girl ran off—whether in the right direction or not, at least away from her newly severe mistress.
Mia continued through the palace, asking everyone she passed, until she made her way to Ana's private chamber. She had never visited it before.
"Come in," Ana called in response to her knock.
Mia pushed the door open.
"Oh, Mia," Ana said and put down a quill with which she had been writing. "My goodness, child. Are you alright?" she said and stood to escort Mia to the little bed in the corner of her room.
"What can I do for you?" Ana asked. After a pause in which Mia didn't respond, Ana added. "You must have come here for some reason. Do tell me." After another pause, she guessed, "Is Master Lei well?"
"Yes," Mia said. She couldn't find words to bear the enormity of what she felt.
"So I won't fear for that. You must want something with me, Mia."
"I don't know what I want. I don't know that what I want matters. But I have to ask you something."
Ana nodded and turned toward her. "Certainly."
"You once tried to tell me how my brother died, but I stopped you," Mia said. She hesitated, for her next statement would lead to the end of the uncertainty that had torn at her since she'd first wondered who her husband really was. It could also lead to a desolation beyond her ability to imagine. But she had to know the answer. "Now I wish to hear it."
"Oh. I have not thought of that in so long. But, yes, certainly." Ana paused to call the subject to mind. "It seemed short to me, but I was told that it was one of the great fights between two artists. Your brother seemed to move much more than his opponent, but he couldn't upset Red Mask's balance. Until one time, your brother and Red Mask had their swords pressed together, and your brother spun away and struck Red Mask on the chest. The red blood streamed out over his shirt. For a moment I thought your dear brother was victorious. Then Red Mask attacked, moving so fast I couldn't believe my eyes, and that was when–"
"Enough," Mia said. "The injury to Red Mask, was it here?" she asked, and she drew a line over her own heart—the spot where she'd seen a scar on her husband's chest for thousands of nights.
"Yes," Ana answered.
Ana went on to say something more, but Mia did not hear it. Her heart accelerated into a dismal frenzy and she felt a need for more air than her lungs could take in. "Yes" meant her husband was the man who most tormented her, the man she most hated. She imagined herself weeping and bending over in pain, crying out against what she had learned, but her body remained stiff. She had felt like this at her brother's funeral. She wanted to scream, to do something to release her terrible pain. But she couldn't let anyone else see that pain, and the repression intensified her torture.
Mia saw that the door to the room was still open. She rose and walked to it as if responding to an automatic instinct.
"Mia, are you well?" Ana inquired.
"I must do something," Mia replied. "I must do it myself," she added, lest Ana try to follow her.
####
Mia went first to the kitchens. Servants froze at her approach, or bowed, or stammered to beg how they could be of service. She ignored them all, found a knife that seemed long and stout, seized it, and stalked back to the public part of the house.
Candles and lamps had already been lit, outlining her way. Mia's mind was clear of thought and was now only filled with one intent—her old, old craving for revenge. Her outrage over her brother's death had lain dormant so long (almost forgotten), and yet its awakening was fierce. The old wrong had to be fought. She walked faster and faster and broke into a run before she reached the stairs. She bounded up them as fast as was possible in her encumbering robes. Her fury grew with the movement.
She ran into her bedroom, imagining plunging the knife right into the scar on Lei's chest. She saw him on the bed, seemingly asleep still, and she lunged and brought the knife down, all her anger taking form in the movement.
But the knife sunk into the soft mattress and glanced off the frame underneath. He had somehow rolled out of the way. For an instant, she was relieved and then enraged. Then she felt his hand on her wrist, and the knife was pried from her fingers.
"My wife?" he said.
His voice tore at her, evoking pity and horrendous hatred at once.
She climbed onto the bed to reach to get the knife back, and he held it away keeping her at bay with his other arm. She quickly realized the futility of trying to overcome him physically and sat back against the headboard.
She looked into his eyes, soft as flowers, and longed to give in to her still-living love for him. It was sweet and lulling. In fact, she now knew him better than she ever had before. Stray ends in his personality and behavior now tied into something larger. She admired another facet of the strength, brilliance, and dedication she'd always been drawn to in him. Love and sympathy for Lei were as strong in her as loathing of Red Mask. She did not know which should rule.
"What is this for?" he asked. But he knew. He had always expected this moment would come.
"You are him," she replied, her voice as tired as a beaten animal. But her own words reminded her that he was Red Mask, and she had sworn many many times to take revenge on him, and her anger rushed to the fore. "You are Red Mask," she said in a voice as sure and deadly as a blade.
He flinched, feeling his doom hit. He thought of denying it, but he could not lie to her. He had hid much, but he could not lie. Besides, a part of him had always wanted her to know his full self—and Red Mask was a part of that. He hoped he could explain himself to her. If she came to see things as he did, he thought he might survive the storm of her anger.
"I did not yet know you," he said in an exhausted voice. "I was only following the way of my art. It has been like that for many generations before I or your brother were born. I wouldn't have hurt you had I known you, but it was a proper contest of skills. I have always striven to serve you since I've known you."
"You have been my enemy all this time. Just look at what's happened—you have destroyed everything in my life more surely than if you'd killed me."
"I have loved you. You can not doubt that. I have given you everything I possess. Our love is–"
"Truth?" she scoffed. "There has never been a grain of truth between us. You built everything on falsity and now it collapses."
They stared at each other, bewildered and defeated.
Mia wanted him to hold her. Yet she also wanted to strike him, to tear at his eyes, to cut deep into his heart. Then she blanched at the image of her adored wounded and helpless. Her own feelings couldn't exist in peace with each other. As long as he was in front of her, she would be torn apart. She had to drive him from her.
She spoke, "I will set every man in this house after you."
"They will not turn against me," he replied. "You will be calm soon. I will explain this to you. I–"
"No. Never."
"I will not give you up. You are everything to me."
They were silent again. They stared at each other, knowing each other entirely. They found no solution in their irreconcilable loves.
Then she said, "Give me the knife."
More than ever, he longed to submit himself to her will and prove his devotion, his unswayable devotion. Perhaps that devotion would be enough to win her back. He turned the back of the blade into his palm and gave her the handle.
She held the knife in front of her for a moment. They both understood she wouldn't be able to harm him while he was on guard.
Then she raised the knife to her own head and grabbed a bunch of hair in her other hand. "As long as you look at me," she said, "I will destroy what you love. I won't let you have that."
He watched and said nothing, thinking she wouldn't do it. But then she began to cut away her hair, making rough chops and throwing away the loose locks. She cut close to the scalp and he saw the knife bite into her skin. Blood quickly poured from the wound.
He flinched and half-reached for her, but froze at a repelling glare.
She understood then that cutting her hair was not enough. He could stand that, but he couldn't stand her pain.
She pressed the knife against her head until the feeling of pressure deepened into pain, and then she pressed harder into the agony.
He grabbed her arm to stop her.
"Let go," she said. "Let go."
He obeyed again. "Please, no," he whispered. "Mia, I have nothing without you."
"I have nothing," she replied. "You can not have me. Leave."
She pressed the knife blade to her cheek at the corner of her lips. Blood ran down her face and shoulder already. Her hair was long on one side, gone on the other. Her face was hard as a mask, and he knew she was determined. She would do it.
Still, he delayed, for he would have to give up everything he loved to spare what he loved most. Then he saw the tendons in her wrist tighten as she resolved to make another cut.
"No!" he cried. He rolled out of the bed and looked away, holding a hand between her and his eyes, as if that would protect her. He could only protect her by leaving now. It was his final duty. "No. I will go."
He staggered to the door. He looked back once: she glared at him, streaked with red blood and cut black hairs, still holding the knife against her cheek, still utterly determined. He turned away.
As he ran into the night, he thought he was a new man, neither Red Mask nor Lei. Perhaps he was nothing at all. Perhaps he was nothing that could be separated from the night that surrounded him, its blackness and its desolate chill.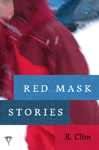 [COMING SOON] Read the rest of Red Mask Stories on your ereader, mobile phone, or computer.
Amazon
Barnes & Noble
Apple
Other formats