by Lynn Stegner
It was after 1:00 p.m. when I telephoned Kaplan, assuming that he would at least be up, maybe already in the kitchen, preparing his usual toasted bagel with bacon, mayo, and cherry tomatoes—and he was up but only just. A conspicuous hesitation followed by his voice, cold and irritated, acknowledged that it was in fact he, "Sidney Kaplan." Needlessly I identified myself and he replied, "Oh." The singularity of the word together with the sound it made between us, like a dull book slammed shut, set the usual tone. And so I was well into the routine of the opening gauntlet predicated upon the crime, so far nameless, that I had committed and for which it seemed I was calling to offer a rather tardy apology.
"This a bad time?" I asked. I think I always trumped up something along these lines.
"It's all right," he said slowly, without inflection. His voice is deep enough to be forbidding.
"I can call back, if there's a better time." I knew of course that he wanted to talk; I knew mine was probably the only call he had received all week, except for the daily flurry of handymen, tailors, mechanics, gardeners, carpenters, and the like. By my count he had only one other friend left, fellow from Chicago, some jazz authority I used to see quoted in liner notes. And the women—they called, they came. Otherwise, what friends he had acquired over the early years he had managed to offend into the wounded stupor of the past.
"Well, I am having my breakfast."
Typically by this point, I found myself growing weary of the old game, but I really did want to talk with him, so I said playfully, "Let me guess," and I could hear something release, some held tension dissipate on the other end of the line, and he softened into the commerce of a thirty-year friendship, if that was what it should be called. That I kept track of his habits, what he ate for breakfast, that sort of thing, never failed to please him.
I told him that I was not only coming to New York but that I would be in town for six months; that I had arranged a mid-town flat near Gramercy Park, and would be working at the Humanities Institute, but that there was a last-minute foul-up with the lease and I found myself homeless for the first two nights. Could I shack up at his place?
"Mona's coming," he said.
"Ah, a new one."
He chuckled. He's always been proud of the parade of women in his life, ever since Judy left him. "Mona's my cleaning lady."
"She doesn't clean at night."
He cleared his throat. "I have to prepare for her."
"Yes?"
"Move some things out to the deck."
"Not to be pushy, Kaplan, but how long can that take? I'll give you a hand." Of course I was being pushy, because I did want to see him—he's one of the smartest men I've ever known, too smart for his own good, and he is always thoroughly entertaining, especially the bits about the women he meets through the personals. Romantic tales replete with minutiae, intimate to the pores. Added to that was the practical aspect: with the Kennel Club show in town, every hotel in Manhattan was booked solid.
After a good deal of needling and wheedling, he finally consented and even seemed to warm to the idea. "I've got a new hand truck, bigger wheels." He was awfully excited about the hand truck. In truth, I was surprised he knew its name, or what one was and how it might be employed. Kaplan is what has become known as a metrosexual, finical about everything, expensive taste, cups of coffee that come with a provenance and a preface, personal trainers who work with him at increasingly ungodly hours, a bi-monthly stylist. He has his initials sewn into the pockets of his shirts, keeps several pairs of Italian driving shoes, and he's a tanorexic. To the opening night of the opera, he might wear silk Mondrian-print slacks and a jacket of woven mink and cashmere. At certain hours of the late afternoon, when the light hits his floors just so, he is known to run his industrial buffer, the one with three heads and a cord as long as a city block, to bring up the grain and gloss of the oak. Naturally, my sartorial indifference provides no end of comment and mock disbelief. He gloats over the contrast, particularly if he has one of his babes, as he prefers to call them, on arm, and if he can amuse them not with my rumpled appearance but with what it highlights: his own excruciating standards of perfection. I like egging him on; it's all part of our duologue. Metro meets retro. When I told him that Costco and Sam's Club serve as my haberdashers he rolled his eyes to the ceiling and emitted an operatic bellow of disparagement. It was therefore something approaching incredible that he owned a hand truck.
"Hand truck?" I said. "Jesus, what are you moving? A refrigerator?"
"Well, not exactly."
"Not exactly?"
"Look, Paul, just come. I'll see you in a week," he said, and there was a staccato chord of impatience blending with anxiety, as if he were saying, let destiny take the stage, come, accuse!
Despite my awareness and even the amusement I took as a bystander of his sub-clinical OCD tendencies, I was nevertheless vaguely dissatisfied with his explanation, Mona's coming. What sort of impact could the arrival of a cleaning lady have on anyone's life? As one of the "new historians," more and more of my job consists of finding the questions that were never asked of long-standing material. I am not interested in the available answers. They are all someone else's lies, stale and uninspiring.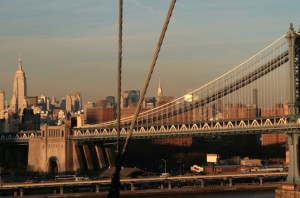 It was mid-February, cold, clear, and bracing. I had already shipped most of my things to the apartment, and arrived at La Guardia with only a small carry-on. The cab driver spoke choppy English and dropped me off half a dozen blocks from the address I had given him, but after the long flight from San Francisco, the walk suited me fine. And it gave me time to prepare. Sidney Kaplan had become a kind of living satire of himself, the man having been blotted out by towering persona. Visiting him was like attending a performance that demanded audience involvement. I would have to be amazed, amused, outraged, disgusted, delighted, and even jealous of the stories he would unravel so comprehensively, and at a pace so leisurely that whole nights might be swallowed up. I would have to supply booster shots of encouragement, ask questions that would leave no stone, no pebble, unturned, no detail not picked at and preened. All must be anatomized until what it was about, what was at issue, had scattered to the winds. Lacking a center or guiding purpose, even, minimally, something he absolutely had to do each day, his life over the years had frayed into trivialities. If Kaplan had ever been moved to curse the bread, he'd have found only crumbs. Crumbs, clippings, and punctilios. For a man that bright it struck me as mortally wasteful.
Kaplan owned a three-story brownstone in Brooklyn Heights, near the Promenade on Remsen Street. He didn't have the view across the East River, but he had lived there for decades and the house was exquisitely appointed and beautifully, obsessively maintained. The corner lot meant that his brick terraced garden and cedar deck enjoyed plenty of sunlight, and beneath that were no less than three—three, in the Heights!—garage bays, two of which he rented at substantial rates to neighbors. The third one he kept for his Alfa. His was a life of cosmopolitan indolence and ease. Three times a week he played squash at the Heights Casino. Twice a week he attended a world-class live performance of one kind or another, theater, symphony, opera, ballet. On his kitchen counter, next to the phone, he kept half a dozen restaurant guides and his were always the latest reservations on the books. He went to bed at four in the morning, rose at noon, then spent the afternoon dealing with service people. People, in other words, he had to pay. Some time around the customary dinner hour, he worked out, either at the casino or at one of several private gyms. After which he showered lengthily and dressed impeccably for one of his dates. These dates graduated from the personals through a grueling sequence of phone and email interviews that of course included recent photographs. Very recent. He had a penchant for thin, boyish women, women who—I observed cautiously—resembled Judy. An ounce of fat or bona fide bustage and Kaplan fled, on one occasion, literally. Mostly the ads were elaborate self-portraits detailing his education—a law degree from Harvard, never put to use—his preferences, everything from arugula to Erroll Garner, his experience skiing the Alps, driving racecars in Italy, and tasting wines in Napa Valley. The fact of his wealth didn't need mentioning, though I happened to know that most of it was held in Berkshire Hathaway stock, and that he owned enough to warrant attendance at the annual shareholder meetings in Omaha, Nebraska. After all, he didn't have a job that required his presence.
To his ads there were always dozens of responses. If all proved acceptable after the calls and emails, a coffeehouse encounter ensued. If the coffeehouse encounter went off, then a dinner date was scheduled. And the dinner date threw open the curtains to what he was really after—any and all manner of sex.
Sidney Kaplan was a player. Back in the eighties it was called swinging, and ironically, that was how he lost Judy. The group sex parties were too unfocused, too chaotic, and about that time herpes was becoming a deterrent, because once you got it, you had it. At least it wasn't going to kill you, like AIDS, but no one then had had to take sexual pleasure and its risks that far, to the screen door of death. It certainly undercut the advice, be here now and love the one you're with. Eventually the Kaplans settled into a safer and more regular private threesome with a derivatives man from Goldman Sachs. William was the only name I heard—first names only, of course, in these matters—and after Judy ran off with him, Sidney referred to him as Billy Goat, or just the fucking goat. When the reality of what had happened, what he had created, finally flared like Klieg lights in the deepening gloom, their delicious sport-and-pastime gone disastrously afield and he the loser, Kaplan devolved into bitter alienation. I had to stop calling him. It was like talking to a man on death row, minus the possibility of religious conversion. All of what had made him uniquely appealing, his sense of humor about himself, his curiosity, his brilliant aperçu—all were lost.
His final act of retribution against Judy was, of course, a virtuoso performance of the blackest nature: He arranged for an acquaintance of his from a local body shop where he had his Alfa detailed to break into Judy's little rented parking space in Carroll Gardens one night, silently roll her white Saab out of the garage, and in four hours flat, paint and return the vehicle to its berth before dawn. What he had them paint on the hood of Judy's Saab, in graceful, three-foot long Puritan script, was a scarlet A. Quel sentiment exquise.
I could appreciate the timing, the elaborate calculations, the literary connotations, the loyalty he had to have paid handsomely for, because, after all, it was a crime, what he did; I could even admire what I imagined was the startling redness of that single letter against the cold vacuity of the hood the next morning when Judy discovered how badly, how meticulously, she had been violated. But actually I could not appreciate the sentiment. Dr. Frankenstein made the Wretch; Ourselves are Fate, as Melville asserts.
The thing of it is, he really loved her. Every woman after Judy—and there were some fine women, lovely, educated creatures seeking companionship, a protector, a bit of fun in lives that bent in toward the bleakness of solitude—every one was just a babe to Kaplan. It stuck in your throat sometimes, the way he treated them, correcting their grammar or deriding the idealism that was like a toxin to his opinions, fingering in conspicuous silence the shabby narrow-wale cord of a blazer, or eyeing the inappropriate open-toes of pumps she had dared wear to the Symphony. For every date I might have, he threw twenty away. It was hardest on the older ones, the divorcées already sobered by life. The younger ones, some of whom asked too many questions about his money, could take him because they could also leave him. And they had no sense of time yet. Anyway, Sidney Kaplan's bizarre schedule often proved impossible to girls with real jobs. How could she stay up all night, frolicking, and make it to work by nine the next morning?
We saw each other sporadically, once a year, once every two years, whenever one of us swapped coasts. Harvard proved a lasting bond; we were permanent members of the same tribe. I hadn't been to the house on Remsen Street for several years, since we were just as likely to meet up in restaurants, but I knew that it would still be elegant, not ostentatiously, and that the Scotch would be single-malt and old, and that when Sidney Kaplan opened the door, he would undoubtedly be frantic about some matter, a plumber who hadn't showed, or a speeding ticket he was trying to worm his way out of, or a babe who was pressuring to move in. But what happened was this: he unlocked the interior door of the vestibule, then the outer; he said my last name in that clerkish, informing tone of his, as if I was expected to learn it for a later test; I stepped through the vestibule and into the living room, and then I gasped, audibly.
"Yes, well…" he said, letting one of his hands fall open toward the room, then close in retreat against his thigh.
"You need more than a hand truck, man."
I watched him wend his way through the piles, each one three or four feet high, quite neat edge to edge. In that one room alone there had to be forty, fifty piles—newspapers, books, magazines, mail, clippings, menus, playbills, receipts banded in boxes, along with (apparently) notes to himself—with a grid of trails crisscrossing among them.
"Seriously."
He turned around. He is a tall man with an arrogant bearing, and he has a way of moving, of conducting his body, that is at once graceful and vaguely stiff, as though he has had to practice and practice choreographed steps. At age thirty-seven, around the time Judy left, his hair simply went white, thoroughly white, obviating any thoughts of modification.  The cotton-puff unreality of his white hair, the yoga sweats and the faded Brooks Brothers shirt, all seemed to infect the mood with a languid, drugged quality as if I were visiting someone who had been living in an institution longer than planned. He said, "I've been meaning to get to them."
Now it was my turn to flatten my voice into what I hoped was a bottom-line, no arguments tone. "Bullshit. You have a very real problem here, Sid."
He shrugged. It struck me that he looked surprised and maybe a little bruised. "All right," he said slowly. "Possibly."
"The last time I was here, what, maybe two years ago, there were a few. Nothing like this."
It was about four in the afternoon, but the piles sent the room into a steeply plunging twilight. Left of the fireplace, occupying the best wall and presiding over Kaplan's interior kingdom, the life-sized portrait of Judy still demanded attention—a lot of it. It was a brightly daubed impression of a jazzed up woman, mature but still confidently sexy, wearing a sequined cocktail dress and canting her head so far sideways that she was like a broken doll. The eyes were starry, unfocused, so that she did not seem to be listening intently to the viewer's thoughts about her, but rather, indulging in a wacky show of girlishness, caught in a private, but not-private, moment, vainly dancing. I was sorry to see it still hanging.
"I'm getting you a Scotch," Kaplan called from the kitchen.
I wandered about the room, picking up one item, then another. There did not seem to be any filing system; everything was stacked with everything else. Time seemed to constitute the only organizing conceit, old with old, the new with the recent. "Is this it? All of it?
"See for yourself."
And so I climbed up to the next two floors and then down to the basement studio. The only room that had been spared was the master bedroom. Even the bathrooms held miniature columns of print matter, and every tread on the staircase supported two, one on each side, so that there was left only a narrow parting path. He had saved himself a space on the kitchen counter about the size of a placemat on which apparently he prepared what meals he took at home. Otherwise, the whole of his elegant Brownstone had been given over to words waiting to be read.
We sat on the stools in the kitchen, he with a cold glass of Chablis and I with a solid Scotch, and he confessed that what used to take several hours—moving the piles out to the deck so that Mona could properly clean every two weeks—was now taking almost fourteen hours. Everything on the second and third floors had to be carried out, which explained why those piles tended to be much smaller, but the hand truck dispatched the living room and basement studio, which had its own small courtyard where the garbage cans were kept. He no longer knew how many subscriptions he received. He also insisted that he had every intention of reading every bit of it, the back issues of the Times, the ancient history contained in Newsweek, the articles recommended by friends; that he would of course chip his way down through the sedimentary layers of The American Bar Association Journal and the Harvard Law Review, and meant emphatically to expand his understanding of the human condition through the novels, the lit mags, the obscure volumes of poetry. And once he had, once he had read it all, he would….
"What? You'll do what?" I threw up my hands. It was all so obvious. He'd gotten himself stuck. After Judy left, his life ground to halt. The other women were simply diversionary tactics. And the piles, they stopped him in his tracks; they were a maze he would never escape. Until he read his way through all of those piles, he had no hope of a future. Sidney Kaplan, not I, was the real historian, the one who could not abandon the past, who must ask and ask and never know, not for sure. "What will you do?" I repeated, and I could hear the vicarious desperation in my voice.
He looked at me, his mind working. "I don't know, I don't know," he murmured, dropping his head finally and giving it a sad shake. "And Mona's coming."
"Never mind Mona. What about the women, what do they say? Your dates? What can they think about this?"
"Babes," he said, curling his lip in faintly amused derision. "The last one had about a teaspoon of brains." He got up and lit his cigarette, the one he permitted himself each day, and gazed out to the terrace. All but a few of the plants had been trimmed back to winter dormancy, and the tired leaves of the ivy clinging to the wall of the next house were dull and dirty.  It was so still in the room among the piles that I could hear the faint clicking of an insect that had gotten trapped behind the calendar hanging on the kitchen wall. In the delicate fan of white lines around Kaplan's eyes there was a distant shattering; his mouth tightened perhaps with regret or guilt—it was hard to peg—but in any case when he said, "Babes, just babes…" all of the strength had gone out of his voice.
We went to dinner. By the end of the meal I had him convinced to try some psychotherapy.
And then there were the piles to deal with, because Mona was coming, coming like the scythe of Time.
* * *
It had taken longer than expected for me to settle into the routine of the Institute work, so it was almost three weeks before I called him. My fellow fellows were accomplished and interesting so far as their fields of endeavor took them, to the fence line, in effect, but they were no good to socialize with.  I needed one of Kaplan's all-night stories, good food and gory details. But I never managed to clear the gauntlet. He sounded seriously irritated. Finally I said, "What's eating you?"
"You took liberties with our friendship," he said. The words dropped like stones to clay, singly and heavily. "You had no right. I see you hardly at all. You had no right.
"I'm sorry."
"To say what you did, to treat me like a freak." There was a pause. "You gasped."
"It was inadvertent."
"This is my home."
"Look, Sidney, I was worried, that's all. Shouldn't have said anything. You'll just have to accept my apology. Let me buy you dinner."
"Busy."
"I'm sorry, man. Really."
"You think I don't know, don't have eyes? What kind of presumptuous new-age prick walks into a friend's home and blithely…"
"Nothing blithe about it, Kaplan. Anyway, forget I called."
And that was how it was left. Given his sensitivities and proclivities, I did not expect to hear from Sidney Kaplan, not for a long long while, and I was certainly not going to telephone him. I had wanted to help, truly. After all, the obvious was obvious.
Then one day in July I ran into him in the subway. In spite of his means, he liked taking the subway now and then; it was what he called his "exposure to the real world." Exposure, as if he were risking contamination. He looked altogether different, hollow-eyed and nervous, his chin stubbled with several days of growth, the raincoat a mess, his khakis soft and almost boyish without the ironed crease breaking trail. He was wearing a pair of his Italian driving shoes, but they were badly scuffed, and there was an unguinous stain across the toe box of the left. No socks. I might not have recognized him, but he appeared at my elbow, he placed a fluttering hand on my arm, he said my name between shallow breaths, "Paul."
"Kaplan," I exclaimed, turning to face him. "What's happened?"
"Have you seen her?" Back and forth, his eyes scanned the platform; it was as if he were in a waking REM state. "Have you seen her?" he repeated.
"Who?" I thought he might mean Judy—it was that look, the old desolation. The white tile of the subway station, sallow and oily seeming, spread out behind him. There had been thundershowers on and off throughout the afternoon and the station air was a fug of diesel exhaust and crowded impatience. People stood about, minding their own business without visible effort. We were alone.
With a measured urgency in his voice he said, "The woman. The young woman. Red glasses, frames, like feathers. Bright red. Little scarf about her neck, knot at the side, like this," he gathered his fingertips at the base of his neck, "she's distinctive. You would know her."
"Sidney."
"Black hair." He nodded as if to confirm what he had said, held up his palm and quickly flashed his fingers, to make sure I had learned this essential detail. "Black."
"Listen, Kaplan, I've no idea who you're talking about."
A train came and together we stood watching as the doors slid open, travelers spilled out and new ones pushed in, and then it disappeared into the dirty tunnel. It might have been my train, but I had already decided to stay.
He looked at his watch and again searched the crowd around us, and then peered intently across the tracks to the opposing platform, so intently and with so much yearning that I found myself searching for her too, for the red glasses and the black hair, the distinctive young woman who had apparently eluded Sidney Kaplan.
"One of your babes?" I asked, trying to lighten the mood.
He gazed at me with a kind of horror and said nothing.
Five minutes later, another train arrived and departed. Then another. Each time we searched the new tributaries of humanity, flowing out, flowing in. Finally he murmured, "It's too late now," and shook his head, staring into the bottom of the dry dim canal where the rails lay.
"Let's have a drink, Sidney. I'd like very much to have a drink with you. A cold dry martini. Perfect in this kind of weather. We'll go to the Oak Room." And so up I led him to street-level and we took a cab to the Plaza where I secured a booth to give us some privacy.  After ten minutes or so, the martinis before us, he sank into a sad sort of calm. Taking several deep draughts and fixing me with a glittering eye, he began then to tell me what had happened to him, his face and voice entranced. The images, the story they start and cannot end, have never left me, not for a day.
* * *
"It was May," he said. "…very late…. I had decided to take the subway home. The only other person on my side of the platform was a young woman. Was she. On the opposite platform, a young man. He was also solitary, or maybe not. He was alone, in any case. Then as I waited a performance began. The young woman paced across the platform. She was not tall, but she walked in strides. A strong carriage, a dancer's carriage, her hands too, the way she moved them. At first it was not clear to me that she was performing for the young man across the tracks, but then with a small smile she stopped and faced him directly and extended an arm in his direction. Her hand made a pistol. She drew her other hand up along the barrel of the weapon that was her arm and took aim. The young man hardly changed expression. She fired silently.
"I thought that might be the end of it. But that is never the end of anything.
"She put her hands around her mouth and suddenly there was a sound so remarkable I wasn't sure it had come from her. Short, deep, not human, but emphatically human. Again, I thought it might be over, this strange underworld performance, completely intimate, and completely public, but she launched into a series of long, bellowing, wordless calls. They didn't sound as if a human voice had produced them. They didn't sound like an instrument either, not one of our Western ones, in any case. What they reminded me of were those long horns, the Tibetan ones. It was otherworldly, the sounds she made. A young woman, not a big woman but an ordinary young woman with a heart and a life like any other.
"On the facing platform the young man listened to these mating calls with what looked to me an almost perfect placidity. Then the train. I made sure I got in the same car as the young woman. While the train waited for the signal light, she mimed the final moments of her play. She lined her fingers along the rubber edge of the doors and made as if pulling frantically, as if trying to reach him before it was too late; he looked on with that same show of indifference. When at last the train rolled away, she went immediately to a seat and sat calmly down. At Borough Hall I exited. She was still sitting quietly, looking straight ahead, and you would never have guessed what she'd just been through. The anguish."
Kaplan drank down the rest of his martini and we ordered another round. I hardly knew what to say, and found it uncomfortable, making eye contact. I felt like the Wedding Guest in Coleridge's Rime, stayed but not yet stunned. Finally to say something I offered up the apparent conclusion: "And you've never seen her since."
"Seventeen days later. Same station."
"No!"
"And every day after that until…"
"Until what?"
"Until I never saw her again." These words he uttered as if I ought to have known, and with a faint, very faint, trace of the old existential irritation. It gave me hope.
"Did you talk to her?"
"I watched her for a week, waiting for her train. I never knew where she came from because I was always just waiting at the station. I did determine that she walked down from the north, because on one of those days I was bold enough to wait on the sidewalk, at the subway entrance. The late night encounter would be impossible to predict. And it could never be repeated. She'd been with him. That night. And now she was not with him. Not after that performance. I kept hoping that she would complete the story, but of course it was impossible. In every way, impossible.
"Eventually, maybe immediately, who can say, she saw me, or perhaps she knew me from that night. I summoned the courage, I approached her. She said, 'Do I know you?'
"I said, 'No.'
"She studied me. She had immense eyes, like the world opening and closing around you, brown and shining, the whites flawlessly white. Amazing teeth, very white. I think she was Spanish. 'I bet I do,' she said.
"'No,' I replied, 'but I saw you. That night. I was there.'
"'What do you want?'
"'Just to know,' I stammered. After all that time, it wasn't easy, talking to her. 'Just to know what it was about. Why.'
"She looked away toward the waiting crowd.
"'You made as if, well, as if you were killing him.'
"'I had to kill him,' she said matter-of-factly.
"'But you didn't.'
"'It is the same thing.'
"'He's out there, somewhere. He's alive.'
"She inspected me through her red-frames. "'He is dead. Maybe you are too.'"
"I drew back from her. Something seemed to tear open in my chest. I heard myself gasp. Gasp, like you, Paul."
* * *
I don't call Sidney Kaplan any more. It is not often that a man sees all of who he is, or who he has been, in one moment thrown open to the unmitigated light. At last Mona had come, come sweeping the lies away; his life had caught up with him.
No, I can't call him. I don't know who will answer the phone, the one before or the one after; the tall polished man with his babes and warren of words, or the Ancient Mariner collaring innocents. I don't know; I don't think I want to know.