by Will Mayer
Behind the K-Mart we went dumpster diving. Not dumpster skimming. When I go dumpster diving I go all the way.
I don't know what I wanted to find—an old milk jug or Baby Jesus—but I was sure keen on looking, and she came with me.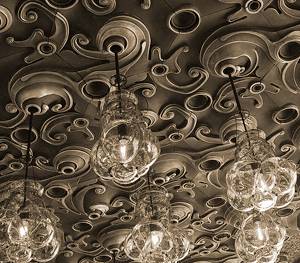 She wasn't timid; she dug right in. Not with two pinched fingers and an upturned nose—but with two hands and headfirst. I couldn't help but love her when she popped back up clutching a bouquet of battered tulips, a huge smile on her face, and a single strand of vermicelli looped over her ear. A girl who goes all the way on her first dumpster dive is a girl you marry.