by Kiik A.K.
Margaret Morri met the devil in person just once. It was in a standalone barrack, partially hidden beside an oddly lush and vibrant copse of trees, where the ground was blanketed by leaves that were ovate, serrated, blackened by age. And though the trees bore ripe fruit, enormous thundercloud plums, their skins fissuring and gurgling thickly with honey, the crows and ants of Gila River wanted no part of them. The red plums swelled, their sugar broke free and ran down, darkening the sand.
The barrack stood at the very edge of the northwest block, the furthest point from a guard tower, and was where Margaret went to collect petrified leaves, bones, pebbles, berries, seed pods, the scooped-out carapaces of beetles. Anything that could work as decoration in a flower arrangement. Margaret's grandmother had been a celebrated master of Ikebana, and during their internment in Arizona, she passed the practice on to Margaret.
He was standing out in front of his barrack, picking his teeth with a metallic splinter that glinted as it pivoted between his fingers. Though the temperature was ninety degrees and rising, he wore a three-piece suit, dark umber, sharkskin jacket buttoned, with a fine, lily-white handkerchief swelling over his pocket like foam climbing from agitated champagne. He actually did not look much like a devil to Margaret. The person he resembled most was the Reverend Kenichi Toguri from the Methodist Church back in Venice Beach. He was muscular and vaguely handsome, his eyes wide and light gray, flecks of charcoal in his irises.
–I've gathered a few boughs with plum blossoms over there for you, he said to Margaret. He gestured to a nearby basket laden with wiry branches and a pyramid of dark, bulging fruit.
–I think you recognize me, don't you? he asked.
Margaret nodded.
–Good lord, you look much younger in person, Margie. How old are you? Are you just eleven? Twelve?
Margaret stared at him, but gave no response.
–You remember me from the dreams you've been having, he said.
Margaret nodded.
–And you remember what I told you, he said.
Margaret nodded.
–That's good, he said. You have a fabulous memory, Margie. If you remember what I told you, then I suppose you're carrying them now. Can you let me see them?
From her pocket, Margaret retrieved three human teeth. They were flat and heavy and were embedded with gold fillings. She held them out and let them fall, one by one, into his outstretched hand.
–Thank you very much, Margaret, he said. The person whom these belonged to will be very happy to see them again.
–Because you've brought me this gift, he said, I will let you have a gift of your choosing. What would you like your gift to be?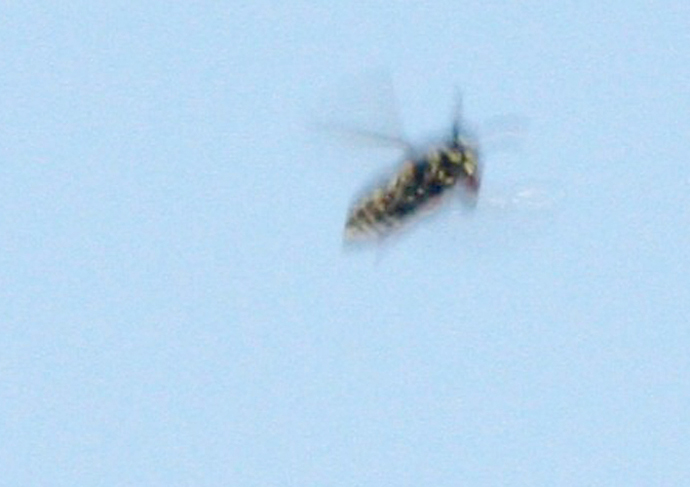 Margaret coughed into her fist and tested her voice. She'd been wondering if he'd ask her this question. He'd promised her favors during the nights before, and she'd fantasized about them since. But never while she was awake, never while she was so close she could smell the cologne against his skin.
–What sort of a gift is allowed? Margaret asked.
–Well, he said, I think you know I have my fingers in many pies, Margie. What sort of a pie will match your appetite?
–If it can be any gift, Margaret said, there is a guard who sits in the southern tower.
–Oh? The tower guard of the south patrol. Strong. Handsome.
–I'd like it if he had an accident, Margaret said.
–An accident, he said.
–I'd like it if when he goes into his tower tonight, and he reaches for a cigarette, and he pulls back the lid of the container, there is a scorpion that crawls onto his hand. And he becomes so startled and frightened he tumbles out of the tower.
–It would be a very long tumble, he said.
–A long tumble, Margaret said.
His face turned melancholy. He closed his eyes and shook his head.
–You surprised me, Margie, he said. You disappoint me.
–Did I say the wrong thing? she asked.
–This sort of favor. People think it is what I want. But it doesn't give me the sort of pleasure you'd expect.
–There are other things I want, she said. This is just the first thing I want.
–I'm afraid the gift is simply too expensive for you, Margie, he said. The guards in these towers are protected by power beyond you and me.
–But I think I have something you will quite like, he said. Please hold out your hand. And don't be frightened by what you see.
He reached into his vest pocket, and produced an enormous blue-black wasp with bright, angular wings. Then he set the wasp in the center of Margaret's palm.
–Have you ever seen a tarantula hawk before? he asked her.
In response, Margaret raised the wasp to her eyes.
–They've very intelligent, he said. And intensely loyal. This one has been my companion for many years now.
–He eats raw meat and drinks the nectar from soapberries. Sometimes when the berries are fermented, he'll even become quite drunk and talkative. But when a young woman like yourself feeds him, and sings to him, he can continue to grow forever. And he will protect you at night from bad dreams.
–And in a few years, after he matures to adulthood, he will be able to trade his life for the life of any man. He is absolutely willing to sacrifice himself for you in that way. But by then, you might find yourself very attached to him. I know I have.
–Come to think of it, he said, if I don't see you again for ten years, he will be large as a puppy.
A metallic click rose from the jaws of the wasp. Margaret gently squeezed it by the abdomen, and set it upon her left ear.
–God, you are a curious creature, he laughed. But it isn't a terrible spot for him to roost.
–One day, he said, when they're striking the stone of your statue, they'll remember to depict you with a wasp beside your ear. They'll say he ate the false voices. Any poisoned words you would want to keep from repeating.
He lifted the basket of blossoming branches and fruit and placed its wicker handle in the crook of Margaret's elbow.
–There now, he said. Take those home. Your grandmother will know the right sort of arrangement for them.
And then he patted his vest pocket, and it clinked with the teeth Margaret had given him. And he turned away, and disappeared down the narrow blackness of his barrack.
"soapberry wasp, thundercloud plums" is dedicated to Janet H. Kim.

Read Kiik A. K.'s bio.