by Libby Cudmore
---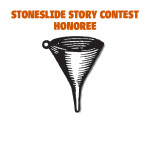 [Note: This story received honorable mention in the inaugural Stoneslide Story Contest. The 2015 edition is now open to submissions.]
---
The town of Keyton aged a man quickly. With the coal dust and the unfiltered Winstons and the nights out at Iris' Tavern, a man's lungs burnt out by forty, the dry sun turned his skin to leather, the bourbon broke blood vessels like fireworks across his face. And if the meth got ahold of him, well, that was it.
Prison, in a way, had been better to Oren Barry. Temptation had been there, but it was harder to come by. A fifth of First Barrel that might have cost seven bucks on the outside instead cost twenty-one, two weeks worth of full-time labor in the machine shop, or worse, an owed favor. The money was a bargain compared to sucking off a guard or cutting another inmate's eyes out.
Incarceration had given Oren another vice—exercise. Prison food kept him lean, hours in the weight room kept him strong. He lifted free weights and kept quiet. And in three years he was on a bus back to Keyton, on parole.
His brother, Daryl, took a different track. He threw a punch the minute he got into gen pop and went straight to solitary. He got in with the Brotherhood and beat a black man nearly to death for another six weeks in the hole. In and out of confinement, anger management, drug counseling, back in solitary. Oren's sentence was up in three years and the parole board praised him as a success of the prison system. Daryl just kept adding time. Five turned into seven. Seven turned into twelve. Twelve, he admitted, might turn into life.
The bus dropped Oren off across from Iris' Tavern. He had twenty dollars in his wallet and two choices—go in, drink and holler and shoot pool with all the old buddies he'd left behind, or go home to Daryl's wife, LynnBaby, and their two kids—nine-year-old Buck and six-year-old Gwenni. Daryl had made Oren promise to take care of LynnBaby and the kids until he got out, and in exchange, LynnBaby had agreed to let Oren sleep on their couch.
Oren could almost feel the condensation slick between a long-neck brown bottle and his palms . He hadn't had a beer since the morning they got arrested—LynnBaby couldn't make bail for both of them, so he sat in County while Daryl got to spend 90 days with his family.
The bus blew dust in Oren's face as it pulled away. Oren stood and watched it drive towards the sun, wondering where the next stop was, wishing he was still half-asleep in his worn and patched seat, destined for anywhere but Keyton. He couldn't even drink away his despair—he had a wife to go home to, even if she wasn't his own.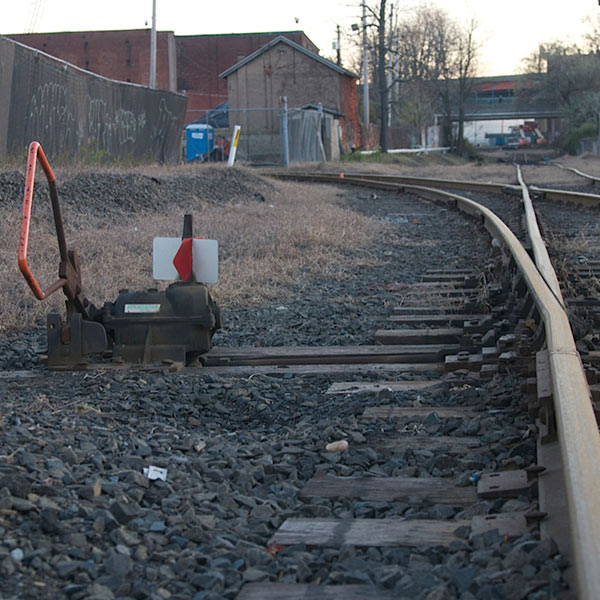 ####
Buck was sitting on the cracked wooden steps of LynnBaby's trailer, banging a stick against the ground and drinking from a blue can of beer. "You're nine," Oren said, taking the beer from his hands and pouring it out into the dirt. "You're too young to drink."
"My daddy let me drink beer," Buck insisted.
"Yeah, well, your daddy's in prison," Oren reminded him. "And beer's part of the reason he's there." He crushed the can and tossed it into the weeds by the mud hole. He crouched in front of his nephew. "You stay away from that stuff until you're old enough to drink it properly," he warned him.
"Yeah, when's that?" Buck asked.
"Never," Oren said, picking up his duffle bag. "Besides, there ain't a woman alive who likes a beer belly. You want girls to like you, right?"
"I want a girl that looks like Marilyn Smith. She sits next to me and she's got hair like one of Gwenni's Barbies."
"And I bet Marilyn Smith doesn't want a man with a big ol' gut hanging out. Come on inside," Oren said, pushing open the screen door and surveying the living room. It hadn't changed much since the last morning he was there: same green carpet and yellow floral-print couch, the same acrylic Cowboy Sunset painting displayed over the twenty-two inch TV on a stand with wheels that had been locked in the same place for so long, they'd probably forgotten how to roll. The only changes were some new stains on the rug, new crayon drawings on the fridge, and a series of Christmas portraits without Daryl. "Is your Momma home?"
"Nah." Buck shook his head. "She works down at Food City—sometimes, if a package of Twinkies busts open, her boss lets her bring them home to us."
"So why aren't you in school?"
Buck shrugged. "I just didn't feel like going."
"And your Momma's okay with this?"
"I hid in the bushes until she was gone. Are you gonna narc me out, Uncle Oren?"
"You bet your butt I am," Oren set his bag down by the couch. "If I had a car, I'd drive you to school right now. But I don't have a car, and I certainly can't take you to school smelling like beer."
Buck started down the hall to his room. "I remember when you used to be a fun uncle," he muttered.
####
LynnBaby got home at 2:30. Oren was never quite sure what she saw in Daryl; she had been the Queen Key in high school and kept her slim figure even after two kids. She wore her brown hair straight and long now, her arms pale and skinny underneath a baggy blue tank top. She was still beautiful. "When did you get into town?" she asked. He wondered if the hoarseness in her voice was from a hard day or a hard life.
"About ten this morning," he answered. "I walked here and found Buck sitting on the porch, drinking a beer like it was a Saturday afternoon."
LynnBaby flopped on the couch next to him and let her head loll back against the cushion. After a moment she snapped her neck forward and hollered, "Buck, you get out here this instant!"
He came sulking out of his room, eying Oren with the same dark glare he'd inherited from his father. "Did you skip school again today?" she demanded. "And where the hell did you get beer?"
"I took it out of Mr. Carl's cooler when he went inside to get a sandwich," he admitted.
She let out an exasperated sigh and got up to get her purse. She returned and tossed a Ding-Dong in Oren's lap. "I was going to give that to Buck for bein' good," she said, staring at her son. "But it's yours now. To celebrate your parole. Enjoy."
"That's not fair!" Buck protested.
"I only bring snack cakes to good boys," she said. "Your uncle got out of prison today because he was a good boy—you skipped school and drank beer. Who do you think deserves a treat?"
Oren would have felt guilty about being used as a punishment, but the cellophane-wrapped cake in his hands felt almost as good as he imagined that beer would have. It was all he could do to keep from tearing off the wrapper and cramming the cake into his face. Buck had been punished enough without having to watch his uncle gloat.
Buck stormed into his room and LynnBaby sank deeper into the cushions. "Thanks for the Ding-Dong," Oren said.
"Yeah, well, thank Buck—I only got two and the other's for Gwenni. She'll be getting off the bus soon." She started to stand, but Oren stopped her.
"I'll get Gwenni," he offered.
"She might not remember you," LynnBaby warned. "And she knows better than to talk to strangers." She arched to standing and he moved his hand to avoid brushing against her breasts. "Look, Oren, I know you're probably eager to pay back your brother's hospitality, but this is my house, these are my kids and you're just another mouth to feed. So please, Oren, get a job, pay your way, and just leave me to my family."
####
He couldn't decide which was less comfortable—his prison bunk or LynnBaby's couch. She'd given him a couple of throw pillows and a Mickey Mouse comforter. "If you get cold, there's a Snuggie in the linen closet, you can use that," she added.
"Thank you," he said, and despite his discomfort, he meant it. It wasn't like he had anyplace else to go. It never occurred to him to ask anyone else—his girlfriend Lulu, his friends Smit and Marty—if he could stay with them. As he closed his eyes, he began to make a list of what he had to do tomorrow after he put the kids on the bus. Check in with his parole officer. Look around town for work; see if Mr. Nelson would give him back the landscaping job he had before he got busted.
He was just on the edge of sleep when the lamplight hit his eyes. LynnBaby had reappeared over the couch in a black lace nightie, the matching thong too big for her skinny hips and rolled twice to stay up. "You want this?" she offered, blowing a pink gum bubble between her waxy red lips.
He stared at her, mouth agape. "You're…" he stammered. "You're my brother's wife."
She slumped in a chair with her legs spread apart, rolling her eyes. "He's in prison and my vibrator's out of batteries," she said. "So unless you want to drive an hour to the Walmart in Harlan and pick me up a couple of double-A's, you'd best get yourself into that bedroom."
He followed her, stripped naked and joined her between the sheets. The waterbed rocked and he felt momentarily seasick. He'd never been concerned about his performance when he was with Lulu. Lulu was wild and willing to get it on anytime, anywhere, and boasted that she'd stopped wearing panties when she turned fifteen. He thought about sex with Lulu in the backseat of his truck and was able to get hard enough to enter LynnBaby.
He gasped in sudden ecstasy when he did—he'd all but forgotten the touch of anything other than his own hand—but then remembered where he was and who he was with. He pumped silently, dutifully, trying to think of anything but what he was doing while Daryl was probably getting blown by a tattooed teenage car thief in exchange for coke.
He finally convinced himself to cum and hoped she did the same. He slid out of her and propped himself up on one elbow. "Do you need . . . umm . . .anything else?"
She stared at him with vacant eyes before taking her gum out of her mouth and sticking it in a tissue from the crocheted box on the side of the bed. "You can go back to the couch now," she said.
He was suddenly reluctant to leave—not just because the waterbed was more comfortable than the couch or his bunk, but because he realized how much he missed the intimacy of human contact. Other than a hug from his brother when they saw each other in the west yard, it had been so long since he'd been touched that he used to imagine he had turned to stone.
Lying there next to LynnBaby, his skin itching and overheated underneath her fake satin sheets, he wanted to drape his arm across her and wake up with her back pressed against his chest. That, he decided as he pulled on his boxers, would be even more of a violation than what they'd already done.
####
After Buck and Gwenni were on the school bus, Oren followed the main road into town. He whistled as he walked, finally feeling free. He wasn't confined by anything—not the razor-wire yard, not the bus seat, not the couch. He could keep walking until he reached the next town, until he reached the Kentucky state line or dropped dead from exhaustion.
He stopped by Nelson's Lawns first. Mr. Nelson greeted him with a slap on the back. "Oren, my boy, good to have you home!" If there was one good thing about Keyton, it was that going to prison wasn't such a big deal. Most everyone knew someone—a brother, a cousin, a neighbor—who spent time in the clink. Parole was an occasion to be celebrated, like a first communion or a fiftieth birthday.
"I can't give you work too close to the house," Mr. Nelson explained. "What with your stealin' record and all—makes the housewives nervous. But if you're willing to go back to mowing lawns, I can give you some work. Might not be much, but it'll be something. And you know how it is—people get to know your face, they ask you in for lemonade and if you can keep your hands off the silver, well, soon they're trying to set you up with their daughters. Just remember to keep your hands off the daughters."
"When can I start?" Oren asked. "With the lawns, not the daughters."
Mr. Nelson laughed. "Let me look into what I have and call you. It'll be good to have you back," he said. "The ladies up on Parish Terrace have missed that baby face of yours—don't worry, I told 'em you were out visiting a cousin in Oklahoma. They'll just be glad to have their favorite lawn boy back to gawk at while their husbands are at work."
####
He checked in with Randy, his probation officer and the former captain of the Keyton's Keys football team. They knew each other well enough; Randy gave him the rundown of the rules and winked when he told him to stay out of bars or other drinking establishments. "Unless I'm there," he added. "Then I can keep my eye on you, make sure you don't get rowdy."
"Then I will buy you a beer to return the favor," Oren said.
"Lulu was askin' about you," Randy added as Oren began to get out of his chair. "I saw her the other day at Iris'—she's married to Smit now, but she heard you got out and was askin' me if I knew when you'd be coming back."
"Where is Lulu these days?"
"When she's not on her back, she works down at the dry cleaners. Oren—" He put his hand on Oren's arm. "Don't get mixed up with her. Lulu ain't worth it. Smit's gotten into some bad stuff. The cops think he's cooking meth, and you do not want to steal a meth-maker's girl."
"I've got no intentions of taking a married woman from her husband," he said, ignoring his thoughts about last night with LynnBaby. "But I can't hide from her forever—might as well get my hellos and goodbyes over with in the same breath."
####
Lulu's big blue eyes went even wider when she saw Oren. "I heard you was back in town!" she exclaimed, clambering over the counter to throw her arms around his neck. "And I was hopin' you'd come to see me, honey. I've missed you."
Lulu had come to visit him all of twice during his incarceration. She said the long drive messed up her hair. He ignored the low feeling in his stomach. He couldn't blame her; it was a two-hour drive each way for a one-hour visit. Lulu had been fun, but she wasn't exactly a stand-by-your-man type of gal. As soon as he was gone, she found someone else to buy her drinks. Oren was strangely glad for this—it was one less temptation, one less vice he might return to. He would find himself a nice girl, maybe one of the daughters up on Parish Terrace.
"We gotta have a party," Lulu was saying. "Smit'll be so happy to see you. We got money now, we can throw you a big ol' blowout. Why don't you swing by the liquor store and order us a keg and a couple bottles of…" Her chatter slowed. "Oh right… well, I'll go order the keg, how does Saturday night look for you?"
"There's no need to throw a party," he said. "I just came by to say hello, nothing more than that."
"Aww, honey, don't be like that." She pulled herself to sitting on the counter. "Is this about me marrying Smit?"
"Not at all," he said with a placid smile. "I'm glad you got a man who can take care of you."
She reached out to touch his face, but he drew back. "You took better care of me than any man I ever had," she said mournfully. "Smit's great, but… well, you know how he gets."
Oren knew. Smit had a habit of going off for days and only came back when he sobered up or ran out of money. Oren had gone to get him several times, once even out to Lexington to pick him up from where the cops had him in the drunk tank. Oren had pulled over at a roadside motel just so that Smit could shower off the stench of vomit and whiskey, but he drove around with the windows down for almost a week before the smell was finally gone.
"Where you stayin'?" she asked, changing the subject.
"With LynnBaby and the kids," he said.
"That bitch? Honey, she'll throw you out on your ass before you can sit in a chair. Shit, she thinks she's better than us, just 'cause she went to college. How about you come stay with me and Smit—we got an extra bedroom that we use as storage, you can stay as long as you want. Smit could use the extra help out back. You'll make some good money."
He stuffed his hands in his pockets and started to amble backwards towards the door, wishing he hadn't come at all. "Thanks, but I told Daryl I'd take care of his family until he got out—can't break a promise to my kin."
She swung her legs over the backside of the counter and eased herself onto the floor. "Come up and see us sometime," she offered. "And if you ever need anything, don't forget who your friends are."
####
Oren's last stop was Bobby's Liquors. He stared at the sun-bleached cardboard beer babes and fading ads for Jack Daniels and First Barrel in the window, his feet locked to the asphalt. The last time he'd stood in that spot, he had a belly full of bourbon and a bandana over his face.
The mechanical chime above the door echoed in his ears like the peals of a church bell. Bobby glanced up from a hunting magazine and his face froze. "Get the hell out of my store," he snapped.
Oren held up his hands. "I just want to buy something," he insisted. "I'm sorry about what I did. It was stupid and I'm sorry. Please, I just want to buy something."
"You can get your cheap nasty beer down at the gas station like all the other trash," Bobby snarled. "Go on now, get out before I call the cops."
"I'm not looking for beer," he said. "I've got a girl to impress and I need something nice. This is the only place I know that might have something I can impress a girl with."
"Do I look like I carry French Champagne?"
"I don't know," Oren admitted. "I never got past the beer cooler."
"Damn right you didn't," Bobby muttered, coming out from around the counter. Oren saw he was holding a sawed-off shotgun, the barrel pointed at the floor. He took a step back and made eyes at the door, but Bobby brushed past him. "Come on," he grumbled. "Let's see what we can find. Peach schnapps?"
Oren shook his head. For Lulu, maybe, but not for LynnBaby. "What else do you have?" he asked, following Bobby further back into the store.
Bobby held out a bottle of sparkling white wine. "This is the closest thing I got to Champagne," he said. "It's from California, but it sparkles. The ladies seem to like it."
"I'll take it," he said. "I mean, I'll buy it."
"I know what you mean." Bobby carried the bottle back to the counter and rang up the sale. "Eleven dollars," he said.
Oren held out the twenty he had in his wallet. He'd never felt as good about handing over money as he did in that moment. Bobby gave him the change and a half-smile. "Hope she likes it," he said.
"I hope she does too," he replied, taking the bottle by the neck.
####
LynnBaby and the kids were all home by the time Oren returned. Buck was watching cartoons, Gwenni was playing with her Barbie, and LynnBaby was sitting at the kitchen table with a stack of bills. Buck glanced at him with sore suspicion, but Gwenni jumped up to greet him. "Uncle Oren, look at the picture I drew!" She ran to her backpack and handed him a piece of white paper, crumpled on the edges. "It's a horsey!" she announced. "I made it so Santa Claus would know what to bring me at Christmas."
"Christmas isn't for another eight months, idiot," Buck snarled over a commercial.
"I'm not an idiot!" Gwenni stamped her feet. "Momma, Buck called me—"
"I heard him," LynnBaby said, her hands tensing in front of her. "Buck, don't you call your sister names."
Oren put his hands on Gwenni's thin arms. "Santa works all year," he said softly. "I'm sure he'll appreciate you getting your list in early, so he doesn't have to rush." He pointed to the horsey's purple legs. "You wouldn't want him to get your list on Christmas Eve and accidentally make those legs green, now would you? Who ever saw a horsey with green legs?"
Gwenni giggled and Buck made sure Oren saw him rolling his eyes. "I want a Playstation 4," he said.
"You might want to try being good or else you're going to be one sorry boy on Christmas morning," LynnBaby said.
Oren ruffled Gwenni's hair and crossed the kitchen to the fridge. "I got us some wine," he said to LynnBaby. "It isn't Champagne, but it's got bubbles. I thought we could toast. To me getting out on parole and you being such a good hostess."
She stopped him from closing the fridge, as though it was a door to block out the children. "You think that because I slept with you that you can go and buy me Champagne?" she hissed.
"It's not really Champagne…" he stammered.
"I don't care what it is or isn't! You don't have the right, do you understand?" Her voice got low and she stepped back. "You don't have the right."
####
LynnBaby let Gwenni and Buck eat their dinner in front of the TV. Oren sat on the couch with them while she ate at the kitchen table. When she dumped the dishes in the sink and went to her room, he silently cleaned up and went out on the porch when she came back to the living room to get them ready for bed.
He heard the screen door open and turned to see LynnBaby holding two juice glasses filled with sparkling wine. She passed one to him and sat next to him on the steps. "Cheers," she said. "To your parole."
"Cheers," he said. "To my hostess."
They drank and she made a low noise in her throat. "Good stuff," she said. "I haven't had Champagne—sorry, sparkling wine—since my wedding."
"About earlier," he began. "I didn't mean to upset you."
She waved her hand and drank again. "I'm sorry," she said. "I shouldn't have gotten mad. It's just… well…" She stared at the daisies on her flip-flops. "I was finally getting my life in order without Daryl. After he attacked that man, I stopped counting the days until his parole hearing. With everything he's into now, he's probably never getting out—or by the time he does, the kids will be so grown they won't really remember him. And truth be told, I don't think I want him back. I don't want some tattooed skinhead raising my kids. That's not the man I married.
"Then he asked me to take you in, and, of course, I couldn't say no, but the whole time I was thinking here's another man who's just gonna stick himself in these kids' lives, then disappear again. I don't know what your plans are, I don't know if you're going to go shack up with Lulu or some other girl or if you were even going to stay in Keyton. Hell, if I could get out of here, I would in an instant. I hate this place."
"Me too," he admitted. "But probation says I have to hang around for awhile. And I'll stay here as long as you'll let me. I got a job now; I can help with the bills. I told Daryl I'd take care of you, and I meant every word of it."
Their knees touched. She didn't move away. "I shouldn't have slept with you," she admitted. "But damn it, Oren, I thought maybe if I close my eyes, I can pretend he's Daryl." She slapped his belly playfully. "Not that you look a thing like him—you've got most of your hair and you don't have Daryl's fuzzy beer gut."
"I spent a lot of time in the weight room," he said. "I still got a little of that Barry belly fuzz, though. Just a little."
She giggled. "I noticed," she said. "Point is, I'm sorry if I haven't been the most hospitable of hostesses."
"You did fold the towels into a nice little roll," he said.
"Next time I'll make a swan—I learned to do that in college." She stared to the bottom of her empty glass and then back at him.
"What do you say we give last night a second chance?" she offered.
"I'd say our not-Champagne had gone to your head."
"I'm serious," she insisted. "Me and you, just two people fulfilling basic urges. I won't pretend you're Daryl and you can go ahead and pretend I'm a Playboy centerfold."
"The guards didn't let us have Playboy," he said.
"If you don't want to be with me, I understand, but the offer is there. I know it's been a long time since you had a girl and it's been a long time since I've had a man. Not counting last night."
He stood and held out his hand. "You don't mind one with a little bit of belly hair?"
She stood with him and smiled. "Not at all."
####
LynnBaby didn't make him sleep on the couch after that. They fell into a nice rhythm of companionship occasionally marked by sex, but more often than not, they fell asleep on their backs, shoulders touching gently, fingers entwined. Sometimes she turned on her side and without her warmth, he woke up panicked that he was back in his bunk, cold and alone. It wasn't until he saw the outline of the Hello Kitty alarm clock that he could sleep again.
In the morning LynnBaby made coffee while he got the kids ready for school. On days he wasn't working, he met Gwenni at the bus with a swooping hug. After dinner, while he did the dishes, LynnBaby made Jiffy Pop and they watched Jeopardy. LynnBaby knew a lot of the answers, from state capitals to the names of European queens. "You're smart," Oren complimented her.
"That associate's degree had to be good for something," she replied, her voice tinged with pride and sorrow.
Even Buck had finally warmed up to his presence—when Oren had a job on a Saturday, he brought Buck along to pick up sticks before mowing the lawn and left him to drink lemonade with the Parish Terrace ladies while Oren rode on the mower.
Walking back from town with Buck chattering away about video games and Marilyn Smith, Oren half-listened and dreamily counted his fortune. He had money in his pocket, a family he loved, and the good sense not to go back to the man he was. He looked down at Buck, dragging a stick behind him and still talking about the Monster Truck rally his friend Matty's parents had taken them to last weekend, and wondered what was going through Daryl's mind when he decided to throw all this away for eighty dollars and a couple bottles of Jim Beam.
####
Oren yanked his feet off the coffee table when he heard LynnBaby's car pull up. There were some bachelor habits he had no intention of giving up, even if he had to do them in private. He'd had the house to himself all day while they'd been visiting Daryl, and he quickly double-checked the bathroom to make sure he'd put the toilet seat down.
Gwenni didn't come in with her usual bounce and went right to the bucket of crayons on her plastic drawing table. Buck trailed behind, looking grim, and LynnBaby wouldn't meet Oren's eyes.
"How was your visit with your daddy?" he asked Gwenni.
"I don't like his new hair," she complained, scribbling green onto the page.
"He got a spider web tattooed behind his ear," Buck filled in, pointing to the back of his own right ear. "He shaved his whole head. He said I can get a tattoo and I'm gonna get a monster truck." He made a bicep on his left arm and slapped the thick flesh. "Right here."
"You're not gettin' a tattoo," LynnBaby protested, pouring red Kool-Aid out of the green plastic pitcher and into two juice glasses.
Oren felt his stomach drop. He went to the kitchen and tried to put his arms around LynnBaby, but she turned away to deliver a glass and a Twinkie to each child. "How are you doing?" he murmured when she came back to him.
"We'll talk about it later," she said. "I don't want to say anything that might upset the kids. It's been a hard day for all of us."
####
The evening dragged like ankle shackles. The low, sick feeling in Oren's stomach wouldn't abate. He volunteered to pick up dinner, just to get out of the house, and came back with a bucket of Lee's Famous fried chicken—LynnBaby's favorite—with sides of mashed potatoes, cornbread and macaroni and cheese for the kids. Nobody ate much.
It wasn't until after the kids were in bed that LynnBaby spoke to him again. "Daryl wants you to move out," she said. "Gwenni said you were her new Daddy and, Oren, I've never seen him so mad. You'd better pray he never gets out, because he'll kill you when he does."
His chest began to fold into itself. He'd only had this feeling once before, when he heard the jury foreman read the word Guilty. "I promised you…" he tried to say. "I said I'd take care of you."
"I know," she said. There were tears on her lashes. "But I've got a husband, Oren, and my kids need to know who their real daddy is. I should have never agreed to let you move in." She smiled ruefully. "I guess I thought you'd still be the same loser that you were when you went in—you'd hang around for a week or so before you hooked up with Lulu or got busted for a bar fight and then I still would have fulfilled my promise," she admitted. "The last thing I expected was for you to be a good man."
He swallowed hard and started for the door. His eyes burned, but he'd rather let the entire west yard see him cry than shed a single tear in front of LynnBaby. "So much for change," he spat. "At least when I was a criminal, I had a place to sleep."
####
Lulu was just locking up at the dry cleaners when Oren found her. "You were right," he said, his throat dust-dry. "About my friends."
The smile that broke across her face made him sick. "I knew you'd end up on your ass," she purred. "No, honey, you're always gonna be Lulu's boy."
"What about Smit?" he asked. The last thing he needed was someone else's husband after him.
"Smit's in Florida," she said. "It's just you and me tonight."
####
"Look who finally came back to us!" Lulu announced, hauling him inside Iris' Tavern. He ignored the hollow feeling in his chest as Lulu pulled him through the gantlet of welcoming buddies and down to the two empty stools at the end of the bar. This was where he belonged, he realized. He was foolish to try and be anything but what he was, a petty thief, a lowlife, another barfly hovering around the pile of shit that was Keyton. He would wash the taste of happiness out of his mouth with cheap whiskey, drink away any last memories of LynnBaby and Gwenni and Buck. He would finally be comfortable, he thought, when he could stop pretending to be a man he wasn't.
He slid onto his barstool next to Marty and Marty motioned Iris over. "Iris, get a drink for Oren here—it's probably been too long since he's had a real stiff one." That got a laugh from the crowd, and Iris slid a shot glass into his hands.
He didn't think about LynnBaby, or the kids, or Daryl as he lifted his drink and tossed it back. His old friends cheered. Marty clapped him on the back. He choked down his dread with the bourbon and forced a wide grin. "Been way too long since I had one of those!" he shouted, slamming his hand on the bar. "Iris, get one for my man, one for my girl, and two more for me!"
####
It was sometime between dancing with Lulu and the sound of sirens that Oren found himself standing in front of Faye's Pharmacy with a chunk of brick in his hands. Lulu was screaming and Marty was crawling through the broken window with two armfuls of sinus tablets. Oren stumbled backwards, dropping the brick. Marty ran past him and towards the truck as the sirens grew louder.
"Oren, come on!" Lulu waved to him from the driver's side. "Get in!"
He shook his head and turned to run towards the tree line behind Faye's. Marty's truck peeled out of the parking lot and away from him; he fell into the brush and coughed, trying to catch his breath. He tasted bile and bourbon in the back of his throat and sucked in a long, cool stream of air. When he was sure he wasn't going to be sick, he wove to his feet.
The sirens were steady but distant, probably still chasing Marty and Lulu. He started down Steadman Street, towards the back road, just to be safe. Each step seemed like it was heavier than the last. He tried to count the number of drinks he'd had and couldn't. He felt like his old self again. He didn't like the feeling.
####
His feet had taken him instinctively back to LynnBaby's trailer and it wasn't until he was one foot inside the screen door that he remembered she didn't want him there. It was too late; she was sitting up at the kitchen table in her pink pajamas, half a pot of coffee sitting on the counter. Her eyes were red.
"Oh hell," she spat, turning her head. "Didn't I tell you to get out?"
"I'm sorry," he said. "I didn't have anyplace else to go."
"What, that bimbo wouldn't take you back?"
"She tried," Oren said. "And I apologize for the state I'm in, but…" He didn't have an excuse. His chest heaved and his eyes filled with tears. "But this is all I have. Right here. I've got no place if I haven't got here."
LynnBaby exhaled a long, heavy sigh and stood to refill her coffee cup. She got a second mug out of the dish drainer and poured the rest of the pot for him. He didn't sit until she nodded for him to do so.
He drank and looked at her. He remembered his brother's wedding day, standing next to Daryl in stiff new jeans and an embroidered grey cowboy shirt ordered directly from Dallas, wondering what the hell this beautiful girl saw in a redneck hick like Daryl. He remembered thinking, as Daryl lifted her veil, he's gonna make that beautiful girl cry. That's what Barry men did. His grandfather made his grandmother cry when he drank himself to death. His father made his mother cry when he took off with the neighbor's girl. And Daryl made LynnBaby cry when he left her in Keyton with two children and no plans to come home. Oren reached across the table and took her hand. Her fingers fit perfectly between his. "I don't want to see you cry anymore," he said. "I'll leave, if that's what you really want."
"You think this is what I want?" she insisted. "Oren, you're all I've got. My husband left me and if you go, well, it's just me and the kids and then what? I'm barely paying the bills as it is and they're not going to stop needing shoes." She put her head in her hands. "This is not what I wanted my life to be," she said. "I went to college. I was pregnant with Gwenni my first semester, I had to take afternoon classes because I had such bad morning sickness. I did my homework side-by-side with Buck and I worked a second shift to pay my way. I was all set to graduate and I couldn't walk across that stage because you and your stupid brother had to go rob Bobby's Liquor Store."
"I remember," Oren said softly. "You had your hair all done up."
"You told me I looked like a Disney princess," she said.
"You made us breakfast," he continued. "We were eating bacon and eggs when the cops came."
"And I had to get my diploma in the mail. I never even took it out of the envelope. There was no point—I knew I was stuck here, with two kids and a husband in prison. It wasn't like I could just pack up and leave."
"I know," Oren said. "I'm in the same position. I've got a wife and two kids I promised I'd take care of, and I won't walk out on them." LynnBaby looked up at him under tear-fringed lashes and he continued. "I've broken a lot of promises," he said. "But never one to my brother. If he ever gets out, we can settle the score then, but until that day, I'm holding up my end of the bargain—and if that means getting my own place and sending you money in a white envelope every payday, I'll buy a book of stamps. But nothing you can say or ask or do is going to make me break that promise to take care of this family."
She squeezed his hand and smirked. "Not even if I put on that awful black nightie again?"
He chuckled. "I think I'd rather lay down in nettles than rub against that thing again, but no, not even that could chase me away."
Her eyes went wide and she folded her arms. "You think it's bad? You try cramming that awful nylon string in your cooch and you will be begging for a shank in the kidney. The first time I went to visit him, Daryl made me wear it under my clothes so he could finger me up my skirt. I almost divorced him right then."
"I'll tell you what," Oren offered. "You throw that thing in the garbage—as long as I'm in this house, you will never have to wear horrible lingerie."
She squeezed his hand tighter. "That's the sweetest thing a man's ever said to me."
####
Oren awoke two hours later with one arm draped over LynnBaby and the other asleep under his side. He dragged himself out of bed and pinched his temples. Hangovers were the part of his old life that he missed the least, but a headache wasn't going to stop him from doing what needed to get done. He dressed quietly and went to the bathroom to pop an aspirin and wash his face.
In the kitchen he rinsed out the coffee pot and made a fresh brew. Gwenni got up and he got her settled in front of the TV with a bowl of cereal. He borrowed LynnBaby's Bettie Boop travel mug, filled it with hot black coffee, and kissed Gwenni goodbye.
He drove LynnBaby's car to the Walmart in Harlan just as the sun was coming up. It was early enough that the wooden shipping pallets, stripped bare of their boxes, were still crowding the aisles and the maintenance men were polishing the floor with loud machines. Oren got a basket and picked out a pack of double-A batteries, a box of Twinkies, a purple toy horse, and a diploma frame. LynnBaby was right. They were never going to get out of Keyton—but the least they could do was make it feel like home.