Venture Capitalist: Okay, you've got my attention. What's your idea?
Hero: Hi! Thanks so much. I'm really excited about this.
I'm Brandon James from Brooklyn, and I have an opportunity for you to back what's sure to be the next big thing.
Imagine a young woman out walking at night, maybe just a few blocks from here. She notices how empty the streets are and she thinks she probably should have used Uber or walked with a friend, but she's almost home, she'll just hurry on. Then a guy steps out of a doorway. He yanks at her purse, and he gets ahold of her arm, maybe looking to take more than just money from her. She's too scared to scream.
Then suddenly, out of nowhere, a powerful whip-like cord wraps around the criminal's arms and yanks them back. He's slammed to the sidewalk. He's almost instantly tied in unbreakable wire.
By the time our young woman looks up to say thanks, our hero has slipped back into the shadows.
Or say a gang of ingenious thugs has just blasted through the exterior wall of a bank vault to loot the contents, and they're escaping, each on a mini rotocopter, rising above the helpless police cars. A new shape slithers and swings through the urban jungle. It can climb any wall, launch itself over gaps, and sprint across narrow ledges as sleek as a panther. It sails off of a 40-story roof, hits one of the criminals and twines itself around him. Gaining control of that rotocopter, it steers after the others to take down the whole gang.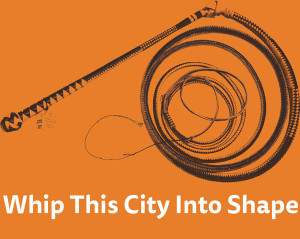 This is the Whip. This is me.
I am only three months away from launching this revolutionary hero brand. I have the training. I have a unique bone and muscle physiognomy, created when I was a subject in illegal experiments conducted by Hella Corp. I have a partner and chief technical officer named Jerald who devised much of the technology behind those experiments before realizing the true aims of his employers. I just need a small investment to acquire supplies of titanium alloy and nanotube-based microprocessors.
We can make a difference together. We'll whip this city into shape.
VC: It's a cute idea you have. I can see how you could get to stopping two, three muggings or rapes a week, and that's great. But I'm not sure I see the potential for the hero meme to really scale.
H: The Whip is a new kind of hero. People today are turned off by brute strength. They've seen how the cynical powers use it for their own purposes. The Whip is subtler and can fight against the monolithic forces of oppression we all face.
VC: Sure, sure, that's the theme, but you need a hook. Maybe if you had a tortured background.
H: I do! When I was 17, I was living on the streets after being thrown out of the house by my mother, who suffered from paranoid schizophrenia. The Hella people tricked me into their experiments by making me think they would be able to cure me of the same disease. Instead, they subjected me to an incredibly painful, years-long process that re-constituted the structure of my skeleton and reworked my muscles. They would strap me to a table and make thousands of micro-injections every day. Every night they left me alone in a cell, where I screamed alone and heard only the echoes of my own despair.
VC: Is that consistent with your brand story?
H: Absolutely. The Whip is about empowering people to overcome pain and challenges they face.
VC: You know, every new hero who has some success plateaus after a few months. How can you break through that?
H: I've got an awesome costume change planned. I can show you the sketches. It's all in the business plan.
VC: That might buy you a few weeks. How do you make it last?
H: I've got a ready-made nemesis. Dirk Wilcx. He's the CEO and founder of Hella Corp—not only does he represent the kind of blunt misuse of power that the Whip will always stand against, but he personally observed some of the experiments they did on me. I'll always remember his pale face with the glinting sunglasses watching as my body was wrenched and violated.
One twist that will come out once I finally stand against him face to face is that I will be overcome with memory of all the trauma he inflicted on me and will fall into despondency for a time.
Then I have to come back from that failure. It's a classic hero's storyline.
VC: There are lots of cheaper options out there. I've got "ratmen" and "energygirls" coming up to me every day who just need a little neoprene or a burrow under the streets and they're up and running. Lean start-up style.
H: None of them gets you the connection to Hella. People use Hella's wearable computing devices and communications networks every day without realizing the nefarious plans Wilcx has for their lives. My battle with Wilcx is guaranteed to capture their interest. You already have hundreds of trade media outlets focused on Hella, and then think of the thousands of fan blogs, and the regular coverage by the major outlets. It's an earned media bonanza.
VC: You know, back when I first met Batman, he threw himself into promotional events. He'd do tricks at a five-year-old's birthday party if that would boost his name recognition. Do you have that work ethic?
H: I've already invested years of my life in this. I won't let anything stop me.
VC: As an investor, there's one thing that worries me. I don't see an exit strategy. I'm looking for an exit inside five years. Can you provide that?
H: Apparent death. It's in the business plan if you want to look at that. Page 27. But the basic idea is that I'll recover from my psychological failure on facing Wilcx the first time, meanwhile he will complete work on his Project X. His goal all along was to find a way to give himself super-human powers, and now he's more than a match for me physically. But Jerald has also added new shielding capabilities to my suit that no one knows about. After I stop Hella goons from planting tracking devices on all communications in and out of New York, Wilcx and I face off. In our climactic hand-to-hand battle, we end up under the Chrysler Building. Jerald desperately tries to get the authorities to evacuate the area, as our battle shakes the foundations of the building. Wilcx is stronger than me, but he doesn't have my shielding ability. I lure him on, and the old building collapses, crushing anything under it.
I'll unexpectedly survive due to my shields and Jerald will manage to dig me out just before I lose power. I'll spend a few months recovering. When I come back, I'll raise a new round of funding to build my national profile.
VC: Okay, leave me the business plan and I'll call you if I'm interested.