Hypocrisy is the currency of the working life. Whether you're "managing up," hiding your misdeeds from your employees, or just trying to get through one day without screaming, "I hate you! I hate every one of you soul-sucking khaki-clad demons!" at your co-workers, you'll find that much of the average workday is constituted of deception of one sort or another.
So we wondered what would happen if a dash of honesty were accidentally spilled on that most tortured and obfuscatory piece of writing: the resumé.
Observe the results below.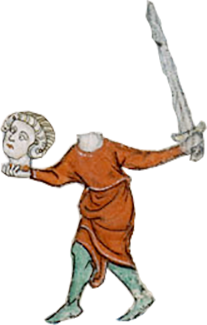 • Increased communication through starting rumors that repeatedly gained company-wide circulation, and at least twice resulted in firings.
• Maximized returns on client-sponsored lunches by ordering multiple drinks and desserts.
• Led a team of six to sneak out to early happy hour at Murphy's.
• Always placed empty gin bottles in appropriate recycling containers.
• Highly collaborative: Had one night stands (excluding holiday-party boinkings) with at least one person from each department.
• Reduced usage of sick time by lying on time sheets.
• Increased revenues of Silver Charlie's, an adult emporium adjacent to place of work.
• Highly proactive and tactically minded: Once went 47 days without letting boss see Facebook on my screen by monitoring office window for his reflection.
• Limited aggressive, unsolicited sexual advances to minimum wage, subcontracted custodial women.
• Constantly optimizing workflow: Timed bathroom breaks to coincide with supervisor's off-site meetings, increasing by 25% the amount of time I appeared to be busy.
• Fit 15 bags of frozen French fries in pants before leaving for the day.
• In employee-only, off-campus ceremonies was twice named Slacker of the Month.
• Always took my thumb off the scale when weighing friends' purchases.
• Professional and discreet: Having attended upwards of ten thousand meetings in my career, have never once been identified as the one who dealt it.
• Detail-oriented. In November 2009 was first employee to count all the colored flecks in Formica kitchen counters. Total 88,996. Completed work in less than one month.
• Steered customers toward more suitable equipment even when it hurt bottom line.
• Never undermined boss openly.
• Mentored all direct reports in massaging numbers.
• Disciplined communicator: Controlled my impulse to high-five my fellow C-suiters following an "anonymous" attack on union organizers until we were securely ensconced in the penthouse.
• Provided regular, positive "feedback" to supervisor while successfully suppressing gag reflex.
More from Stoneslide on Work and Resumés
The dialogs and works of a middle manager
New Way of Calculating GDP Shows Economy Taking Off