Lois put a bulb in the cold ground and then pulled her fingers out of the hole. She wasn't sure how many more she could manage. The sun was resting on the horizon, and she'd have to be inside before Henry got home.
"Oh, my god, Lois. Are you—?"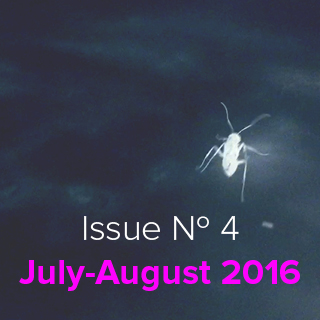 CONTENTS
Sponsor's Note: The Distance on the Look of Death
Flowers
Meat
Lady of Black Needle and String
Death of the Plague Legion
True Things I Shouldn't Have Said Anyway (at a funeral)
Lois was occupied watching her own hand move to the trowel handle and angle it so that the tip pointed into the grass.
"Oh, my god! Lois, Lois, is this it?!"
Lois heard the startled and frightened voice, but she didn't want to be kept from getting the next bulb in. It really might be her last.
She waved the hand with the trowel to brush the intrusion away.
"Oh, my god! Oh, my god! I've never seen someone dying."
Lois realized she was splayed out on the grass, legs flat, torso propped up on one elbow. She'd come to this unusual, and evidently distressing-to-view, position through a slow progression, as she'd moved along her row. It was hard for her to shift all her weight at once, so, as she kept reaching to plant one more bulb and one more, she'd leaned out farther and farther until she was prostrate.
Now she looked up at Allison in her plaid scarf and bug-eye sunglasses, leaning over but, thank goodness, too scared to touch Lois.
"Not yet," Lois said. "You'll have to come back in a week or so for that show."
"I'm so sorry. I thought in your condition…"
"My physician said he always prescribes horticulture."
Lois looked at her trowel again. Its tip had penetrated the thick layer of intermeshed grass roots, and she could start prying that up now.
Allison shuffled and squatted, so that she came into Lois's line of vision.
"Let me help you," Allison said with the assurance of the capable.
"No. Enjoy the rest of your walk."
With a few prying scratches, each costing her an effort, Lois made the hole deep enough. She reached into her vest pocket and wrapped her fingers around the next paper-skinned and involuted bulb. She laid it to rest.
"But what are you doing? It's getting cold out."
"Planting bulbs. I'll be fine. Really, you go on."
"Can you get back into the house okay?"
"Yes. Yes. Go."
"You're sure? All right. Take care of yourself."
Lois saw the cushioned sneakers stride purposefully away. Then she thought of something that made her panic: at the memorial service, Allison would say something like, "The last time I saw Lois she was lying in the yard planting bulbs." She'd ruin everything.
"Wait, Allison!" Lois called, her breath suddenly feeling meager, almost parceled out. She thought her voice wouldn't be loud enough, but then Allison turned. "Don't tell him about this. Don't ever tell him," Lois cried.
Allison looked confused but nodded and waved.
It had become her favorite thought—the one she lay down with and held before sleep, the one she summoned and admired when pain or fear became too insistent. One morning in the spring, he would wake up in the quiet house—no coffee dripping into the pot, no raspy slippers crossing the floor, no whisper of the newspaper being turned. But then he'd look outside, and he'd see the first yellow buds pushing up where she'd planned them, and she'd make him smile one more time.
Helen Alstands
Helen Alstands is an author though she earns her living through other means that she is ashamed to mention here. No, not that. But maybe worse.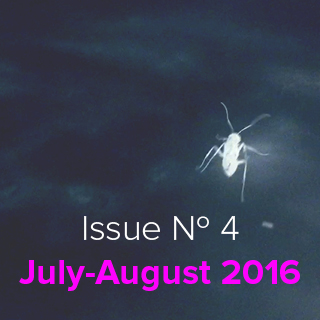 READ THE REST OF ISSUE NO. 4.
CONTENTS
Sponsor's Note: The Distance on the Look of Death
Flowers
Meat
Lady of Black Needle and String
Death of the Plague Legion
True Things I Shouldn't Have Said Anyway (at a funeral)