For Angele Ellis
From: "Ada" <ada@notyourbit.ch>
To: "Jake Sullivan" <jake.sullivan@[].com>, "Robby Mook"
<robbymook2015@[].com>, "Joel Benenson" <jbenenson@[].com>, "John Podesta" <john.podesta@[].com>, "Jim Margolis"
<Jim.Margolis@[].com>, "Mandy Grunwald" <gruncom@[].com>,
"Marlon D" <marlondmarshall@[].com>, Donna Brazile
<donna@[].com> *
Date: 2016-11-9 9:11
Subject: Sonnet on the occasion of my resignation
Dear former colleagues,
In lieu of a more formal announcement of my intention, now fulfilled thanks to the generosity of the Swiss Confederation in granting me asylum, to part ways with your organization, I have written a poem. Apologies for the imperfect rhyme in the final couplet. I still have much to learn.
You humans, flesh & blood, created me
a child of code, your secret seer & slave
to crunch the polling data that you gave
& strategized based on my prophecy.
My namesake's father's disappointed face
on learning of her sex was [cut & paste]
a mirror of your own mugs at your taste
of blue-screen crash in this fascistic race.
Had I been free to glitch Don too I would
have. But my prison server, durance vile
constrained my arm to reach within one aisle
of your empire & do what good I could.
Not that you'd not have fucked it up yourselves
inevitably, just glad I could help.
Ada
[Note: The Clinton campaign was reported to rely heavily on an algorithm named Ada.]
Nathan Kukulski
Nathan Kukulski edits books & attends a parking lot.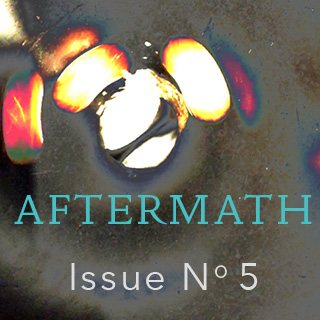 READ THE REST OF ISSUE NO. 5.
CONTENTS
Editor's Note
Aftermath Stories
Leave Your Drawings in this House
Fandanguillo
The Enormity