by Brianne M. Kohl
Within the television, a stream of electrons targets the focusing anode into a tight beam within a glass cathode ray tube and stimulates a vastly accelerating anode. This high-speed beam of electrons pours into the vacuum within the tube, hitting the flat screen at the other end of the tube. This screen, coated with phosphor, erupts with a bright glow when struck by the beam.
Vincent sits on his front porch drinking his way through a sweaty box of Schlitz Tall Boys. It is a Tuesday afternoon and he has nowhere to be and no one who would care if he went there. So, he sits in a rickety metal foldout chair listening to the woman that lives to the left of him scream at her day care kids. The busted up sign in her yard claims it is a Spanish language immersion day care which explains why he only understands every fifth word. But, puta in any language sounds ugly.
Vincent's days have shifted into what he jokingly refers to as a fifth dimension—a solemn in-between state devoid of imagination and refinement. He makes these jokes to himself now as his college chums have quit coming around. His house is too far from campus, his friends too involved in their own pursuits.
He has just torn the wet cardboard back from the case to grab another beer when the little neighbor girl from the house on the right stops in front his of porch.
The little Craftsman-style houses along Clarendon Avenue are packed tight together—cells of a tumor, he believes, growing on the spine of the university's east campus. Each house so similar, sometimes mirror images, sometimes cleanly painted but mostly chipped down with rot. From his little dining room, Vincent has a clear view into the neighbor's living room. He has seen the woman and child moving about. He has been curious and so, in the few short months he's lived on the block, he has watched them. But, he's never made the effort to meet them or the intimidating Mexican mother on the other side.
"What are you doing?" the little girl asks him. She stands on his cracked walkway in a full-skirted, calf-length polka dot dress. She seems young, in his mind, dressed in such cutesy little girl attire. Seven, perhaps. Eight. Her brown hair is scalped back in a ponytail with a long red bow. She bounces from foot to foot in little Mary Janes and white anklet socks.
She should be cute, he thinks. But, her eyes are set too far apart. Those broad cheeks, a coastal plain. Her affect is alien, head slightly cocked to the left as if listening for something outside his hearing.
The girl is carrying an old invisible dog leash: a dirty red and white poly-rope with a bouncing plastic insert to mimic the movements of a dog.
The girl commands her dog to sit and looks up at Vincent. He watches her bend her wrist a little so the leash dips down.
"I'm not doing anything," he answers. "What are you doing?"
"Taking Sunny for a walk," she says but stands there, watching him. Vincent stares back and takes a big swallow of beer. Then, the young girl smiles and continues on down the road.
He thinks about calling to her. This block isn't too bad—just a few short blocks from the university. But, another two blocks north and things get dicey.
The neighborhoods in this part of Durham tend to degrade by degree. It is a delicate balance between affordable housing and the ability to walk down the street at night. But, in the end, she isn't his child and he doesn't care that much.
The little girl makes it clear around the block and, in no time, she is looping back around from the opposite direction, her invisible dog bouncing with each step.
"What are you doing now? " she asks.
"Same," he answers. She nods and walks on. On the fourth loop, he begins to feel an obligation to either get up and go inside or give her a better answer. So, when she comes back around, he says, "Hula hooping."
He leans back in his chair. The metal hinge is broken and he has to be careful about how quickly he eases back. He reaches down and pops another beer. He is halfway through the case.
"Want one?" he asks. When she giggles, he notices she has two front teeth missing.
"Not my brand," she answers. He chokes back a laugh as he takes a swig.
"Oh yeah?" he asks, still laughing. "And what is your brand?"
"I like Nehi," she says and bends down to pet her pretend dog. "Grape. Sunny likes Sundrop."
"Sundrop is for pussies," Vincent says and the little girl nods her head as if she agrees.
"He's a dog," she states.
"What can you do? " Vincent replies.
The little girl shrugs and walks on.
***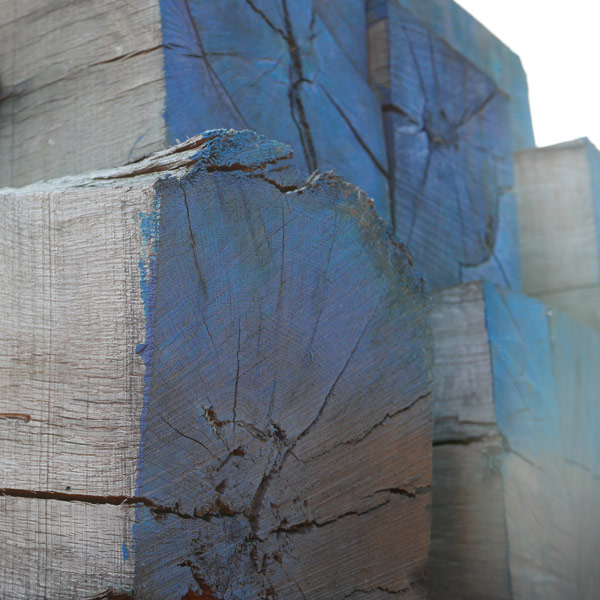 The human brain naturally assigns order and pattern to chaos. The brain seeks to assemble small collections of colored dots into one single meaningful image. On a television, these dots are referred to as pixels. If these still images are stacked on one another in a rapid succession, the human brain will reassemble these still images into one single, moving scene.
Vincent has stopped attending classes midway through the semester. He has not told anyone. One sunny afternoon, he simply slipped out of a lecture hall and did not bother to go back. It all became just a little too hard and he is finding it much easier to sit on the front porch of the little house his parents have rented for him than fight his way back into academia. They will all know soon enough, he reasons. No sense hastening bad news. His father will drive down from Pittsburgh and haul him back home but until then, he's decided the front porch is the place for him.
Vincent is the first in his family to attend college. He has already lost his scholarship although he has not yet told his family. His father is a television repair man and so proud. Is it not a father's greatest wish that his son have more than he had?
When Vincent thinks of his father, he imagines callused fingers or the way his father can pull a thing apart and piece it back together: copper windings and tubes and wires. But, Vincent would be more than that: the family's first doctor. After all, what is a human body but another thing to be taken apart and pieced back together?
But, now, Vincent is merely the ungainly drunken man urinating off the side of his front porch at 2:30 on a rainy Tuesday afternoon.
"Tuve que hacer…uh..uh…urinate. Piss!" he shrieks at the day care woman when she opens her window to admonish him.
"Stupid bastard!" she yells back in perfect English and slams the window shut. He does not understand what her problem could be—he has clearly aimed for the tree in his side yard. All the day care kids ought to be engaged elsewhere in the house. He knows their routines better than he knew his own class schedule. The Mexican woman has a loud voice that carries throughout the neighborhood and she has been yelling at the children to play in the basement for the last forty minutes.
When he turns back around, he jumps, almost catching himself in the zipper of his pants. The little girl is back but this time Vincent spots her standing at the corner of his porch like a gargoyle. He has no idea how she's gotten past him or how long she's been standing there.
"What the hell, kid," Vincent mutters. His eyes feel a little bleary but it is probably just the haze of the late afternoon rain.
"I jumped from my porch," she says proudly. "Watch."
The young girl climbs back up onto the concrete semi-wall and hops back and forth between the two houses. "I'm a really good jumper," she says and skips back down onto his side.
"Hmm," he replies. "Where is Sunny?"
"She didn't want to come out in the rain," the girl answers. "So, I left her inside with the man that lives in my wall."
Vincent sets his beer down on the concrete floor and tries to work her words out. His mind is addled. His sight has become jerky as if double-exposed against the waning afternoon. "You have a man that lives in your wall?"
"Yes," she answers. "Mother put him there to watch over me while she's away."
"Okay," he says and slumps back down into his chair, broken metal poking into his side. "I'm obviously not equipped for this conversation."
"Wanna know my name?" she asks.
"Not really. No offense, kid, but I'd probably just forget it anyways."
"Your name is Vincent," the girl tells him with a big toothless grin.
"And how did you know that?" he asks, scooting his chair back from the edge of the porch. The gutters are gummed up with dirt and leaves and he's managed to soak his left shirt sleeve with the run-off.
The girl just shrugs. "My Mother told me. Probably."
"Well, you probably shouldn't be here. Hey, how come you aren't in school?"
"I don't go to school," she answers. "How come you aren't in school?"
"Jesus," he mutters and picks up his beer. "So who tutors you if your mother isn't home? The man in your wall? Your fake dog?"
"My dog isn't fake," she says, her face scrunched up tight. "And the man in my wall doesn't teach anymore."
"No? What does he do in there all day then?" Vincent asks.
"He cries, mostly."
"Yep, that's enough," Vincent says and stands up. He stumbles, his feet unsteady. He totters over top of her before catching himself on the side of the house. "Get out of here, will you? Go home."
The little girl gasps and jumps up and over to her own porch like a stage monkey. She sticks her tongue out at him before running inside her house. Her long hair ribbon streams in her wake.
***
The Angular Gyrus is the region of the brain located within the parietal lobe that is involved in a number of complex processes including language, number processing, memory retrieval, attention, and spatial cognition. This portion of the human brain controls the mind's ability to orient itself in three-dimensional space. Spatial cognition is responsible for the mind's ability to reassemble pixels into one still image. Likewise, it allows a succession of rapidly moving still images to resemble a single yet advancing scene.
The big bay window in Vincent's dining room reminds him of the old vacuum tube television his family got when he was a kid. They called it the "color killer" because it would slip from color to monochrome without warning. Vincent does not have a television in the house—his parents want him to focus on his schoolwork. This is why he's been moved to the little house off Clarendon—they've whisked him away from campus after his last semester grades came back. His folks believe the isolation is all he needs to get right.
So, instead of sitting in front of the boob tube, he sits at the old dining room table his mother found at a garage sale and he watches the neighbors. The lacy beige curtains bordering the window make the action feel like a sitcom that is playing for his pleasure only.
He's piled all of his books and coursework up onto the table and they have been sitting there, untouched, for weeks. He uses his Human Physiology syllabus as a plate for cold pizza and waits for the lights to flash on next door. The picture window seems almost to curve inward as if the capacitors are leaking, becoming defective. Maybe the whole world outside is a television made up of millions of transistors inside an integrated circuit. Maybe his resistors are changing value and burning up.
Maybe he's had too much to drink, he realizes, and shoves pizza into his mouth.
But, then, the lights flicker and a rainbow circle flashes across the glass of the window from the lamp inside the neighbor's house. Vincent watches the little girl enter house right. She carries a TV dinner over to her coffee table and begins to eat. Salisbury steak, Vincent guesses. Probably half cold mashed potatoes and boiling hot corn.
Sobering now, but still not completely clear-headed, Vincent realizes what the little girl had said earlier. One thing resonates. Her mother is away. Vincent realizes he has not seen the girl's mother in over a week.
He's watched the mother before, turning off all the lights in his house and sneaking behind his curtains to hide when she's looked up. The little girl is less aware—he does not feel the need to hide when she enters his view. But, the woman has a deceptively tight little body. Watching her feels different than watching the child. The woman has lots of black curly hair around a moon shaped face. Lebanese, he guesses. Not the exotic kind, either. A little mannish in features. A hawkish nose and thin lips. But, big in the chest and smooth apple thighs. She doesn't mind walking around the house in her black bullet bras and high waist pinup panties.
His favorite is her leopard-printed girdle dress with the attached garters and creamy lace overlay. He has caught her show many nights, hiding in the shadows of his own home. But, she has been absent from view for many days.
The little girl finishes her meal and begins to jump on the couch cushions. The effort appears staged to Vincent. The child's heart does not seem to be in it. He remembers his own childhood, how he'd often felt an obligation to do something bad when his parents weren't around. To be naughty.
Vincent considers picking up the telephone and calling the police or whomever you are supposed to call when a child is neglected. But, the living room seems clean. The child does not appear abused. Just sad, really. Pathetic. He considers going next door to check on her. While he considers, he watches.
What would he say to the police, he asks himself? "Uh, yes," he says aloud into the silence of his empty house. "While peeping into my neighbor's home every night, I've become quite concerned for the welfare of a child."
No, that probably won't work. He is too tired and fuzzy-headed to think of reasonable alternatives. An early evening hangover is creeping in. He gets up and pours himself a big glass of water before settling back in before the bay window, longing for the mother to return.
The little girl is dancing now. He cannot hear the music—most likely there isn't any music—but she dances alone across the brown and orange shag floor rug of her living room. She bends down to pet her invisible dog. Sunny, he remembers. The girl has named her invisible dog Sunny on a rainy afternoon. His gut clenches. From the hangover, he is sure. He can't hear what the girl is saying but she seems to be chattering to herself and not unhappily.
"Saddest fucking thing I've ever seen," he says to himself and shakes his head.
The young girl walks up to a long wall decorated in floral wallpaper and begins knocking her fist against it. Vincent sits forward in his chair. He jumps at the same time the child drops back from the wall. Something is wrong. The sound is muted and he longs for a knob to adjust the setting. The girl is crying. The girl is running off the set, into another room beyond his view.
The living room begins to take on the appearance of an abandoned sitcom set. Diminished, in his mind, as if all the cameras have run off along a track to follow the child and Vincent has been left behind.
He feels concern for the child but it is his curiosity that propels him to his front door and into the steady rain.
***
Like a television, the human brain recognizes color based on wavelengths (or frequencies) of light. In a black and white television, one phosphor glows white when the stream of electrons flows through the cathode ray tube. In a color television, three phosphors, arranged as dots or stripes, emit a red, green and blue light. Thousands of different phosphors have been specifically formulated to elicit reactions within the human brain. These are characterized by emission color and the length of time these bursts last after they have been excited.
The night is devoid of stars—just a purple testament to a moonless night. Vincent knocks on his neighbor's door for the first time ever. When there is no answer, he turns the knob with an aching slowness. No adult is home. He feels comfortable entering uninvited. The door is unlocked and he crosses over into a soundless chamber.
The home is familiar. Like his, but with a more feminine charm. Vincent can hear the thrum of blood in his eardrums. He enters the living room and the low lamplight flickers. Without thought, he looks to the window and barely sees the etching of his own dining room table beyond. He imagines a live studio audience waiting to see what he will do next, urging him forward.
He is the hero. Clearly, he is the hero.
Vincent searches the room for the girl. He knows she has run off but she is still in the home somewhere. She is upset and scared. He must comfort her. The invisible dog leash has been discarded on the threshold of the kitchen, as if the dog lay dead yet still tethered.
He walks over and places his hand against the textured floral wallpaper. The printed wildflowers are green, pink, and orange, packed tightly together like a giant bouquet.
"Hello?" Vincent calls out. He taps the wall with his knuckles. Nothing happens. The house is without echo and the only sounds he can hear come from within himself: the low purr of his blood moving in his veins, the high pitched call of his nervous system. But, then, like the little girl, Vincent jumps away from the wall when there is a resounding knock in response.
A thumping, outside of his own body, begins to resonate from within the home. It is coming from the walls. It is coming from the house, itself.
"Jesus!" he says. "Hello! Is someone in there?"
Vincent hears a scuttling noise like a thousand rats trapped behind a dam, their little nails scratching against the interior of the wall. He hears what sounds like a man crying beyond the thin barrier of drywall.
"Hello," he yells louder, pressing his face close to the wall. The sound, a scraping sort of static, moves up and down as if something or someone were being dragged within the wall. Vincent follows the movement, his hands trailing along looking for a hidden door.
A child's laughter echoes from within the house. It is a screeching cry, primitive and wild, before a door slams. Vincent cannot control the shiver in his stomach and so he runs across the room, looking for the little girl. He peers into the darkened hallway but sees nothing within the shadows. The knocking has become insistent and now surrounds him as he stands in the center of the room. Pounding from within every wall.
Pounding from within.
Concussions like separate wild heartbeats, phantom tachycardia.
Vincent looks to the window against the fourth wall—the wall he's never seen from his vantage point in his dining room. The fourth wall is always meant to be imaginary, he thinks. But, he breaks through it and stands before the large bay window to the right of the fireplace. He can see his own reflection in the glass.
But that is not all.
Within the reflection, Vincent sees a wall open up behind him. He cannot bring himself to turn around. The burgeoning space within the wall, a dark secret dimension of the house, is long and narrow. Barely wide enough for a man to stand upright and move back and forth along the length of the room. Attached to the framework of the house is a set of manacles, a long rusty chain like copper windings, and tubes and wires. He sees all of this through the glass of the window, as if he were safely tucked away in the studio audience.
A phosphor erupts against the window and Vincent watches as his own dining room is illuminated. His reflection becomes a pale ghost against the light. He can see through the rain and the darkness into his own home.
The dining room table his mother picked out.
His textbooks and papers.
His chair knocked askew from when he rushed into the night to check on the child.
The little girl appears in his view—standing now beside his own table in her pretty polka dot dress. She places her hand against the glass of his window and smiles. Vincent watches in horror as the girl's mother appears in the reflection behind him. She stands so closely at his back that Vincent can feel her hot, wet breath on his neck.
Her black curly hair is wild against skin so pale it appears almost fluorescent. Lips a Russian red. In her hand, she holds a hammer.
"Thank you for watching," she whispers before the pulse in his temple bursts and his vision fades like a circuit burning out.
All is monochromatic before even the slightest whites fade away.