If you want to look slimmer, stand next to an overweight dog. That's according to a study on perception and weight. Scientists from Gulf Isthmus University showed pictures of overweight and obese people to research participants and asked them to describe the people. The participants were divided into three groups: one group looked at overweight and obese people photographed standing next to a fit dog; another looked at the same people, beside an overweight dog; the third looked at the people alone. Participants were asked to describe the people as either fit, slightly overweight, overweight, or obese.
People who were described as obese or overweight when alone or next to a fit dog were described as fit or slightly overweight when beside an overweight dog. Also, the greater the dog's weight relative to its frame, the thinner the person appeared to be. Morbidly obese dogs had the most powerful slimming effect.
Glenda Ann Jameson, one of the psychologists who conducted the study, says the outcome surprised them. "We expected an overweight dog to reinforce people's perceptions of the human as overweight, sort of a 'company you keep' carryover. But instead, the jumbo size of the overweight dogs made the overweight people shrink in viewers' eyes."
Lead investigator Benjamin "Ben" N. Haling notes another surprise. Midway through the study they decided to launch a second round of research, photographing overweight and obese people beside cats.  "You would think if overweight dogs can make you look slimmer, overweight cats could, too. But that isn't the case. Cats are completely useless here, regardless of their weight."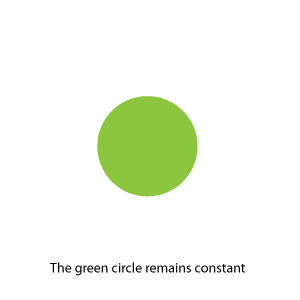 The researchers also asked study participants to guess the IQ of each person they saw pictured. As expected, displaying a well documented bias against the obese, subjects rated the thin people more intelligent than the overweight. However, the same overweight person next to an obese dog looked smarter. "If I had an overweight dog, I'd bring it with me to job interviews and cocktail parties. This research has practical dimensions," says Haling.
Some people who have read the study see a potentially dark side to the research. Bernice Daghlixir, executive director of the Society Against Cruelty to Our Animal Friends, worries that people might intentionally overfeed their dogs. "Some people will do anything to avoid diet and exercise while still looking good, and I fear animals will pay the price. You know those sweet little puppies will do anything to make us happy; they don't know about type 2 diabetes and arthritis."
Haling says that is not his team's intent. "We wanted to examine the science. Obviously we're not advocating animal cruelty. People who would say that don't understand science. We simply recognize that busy people who have their own health issues might not realize what they're doing to their dogs."
 Jessica Drumley and Al Cramp, co-hosts of the TV talk show Weight a Minute, say they would never advocate animal cruelty. However, Drumley says, if an overweight person "happens to have an overweight dog, why shouldn't that person take the dog along on visits to parks, sidewalk cafés, or bakeries? So many people with weight issues dread being in public. This could be a big boost to them. Imagine: for once you can look better out in the world, among total strangers, than you do at home. That's powerful."
Stock picker and blogger Wayne Crammer predicts big economic impact from this study. "Especially during and after the holidays, everyone's feeling too fat. They hear about this, and they're going to either go out and buy fattening food for their dogs or they're going to buy a fat dog. Hello, easy New Year's resolution. Look for a big jump in PetCo's earnings in Q1."
Department of Health and Human Services Assistant Secretary for Forward Thinking and Experimentation Lionel Dreakes has read the study. He says taxpayers could benefit if large numbers of overweight people had overweight dogs. "I would never advocate overfeeding a dog. But if it does occur, there could be enormous savings in Medicare and Medicaid if overweight and obese people receive social cues that they look good. If they think they're healthier—regardless of whether they actually are—they'll utilize fewer health care services."
The researchers also found that it was the level by which a dog is overweight that matters, not the dog's absolute size. Haling says, "People will look thinner whether it be an obese Great Dane or an obese Pomeranian."
Haling further quips, "This could be the one justifiable reason for taking a Pomeranian bowling."
More research on perception coloring reality:
Museum Damaged by Outraged Patrons
More news out of Gulf Isthmus University:
University of California's Academic Standards for Student Athletes Ridiculed in Rival School's New Recruiting Materials
Sociologist Finds Absurdity Has Critical Role in Human Power Dynamics