October 20:
With all the talk at last night's debate about Donald's groping hands and which candidate is whose puppet, the candidates' clear statements on abortion rights brought a terrible image of Donald Trump's America into my head.
Women, Donald doesn't want to stop at your pussies. He wants to insert his hand all the way up into your uteruses and control you—like puppets. More specifically, he wants to eliminate federal protections that keep this from happening and let state legislatures grope around up there at will. He wants everyone but you to decide what goes on inside your own bodies.
He doesn't want us to be able to decide whether or not to procreate based on our own personal or medical concerns, our own reason and sense of ethics, or even our own religions—and isn't religious freedom supposed to be the conservative battle cry? He wants to allow state governments to legislate not only whether we, as individuals, have a god, but which god we follow.
In short, Trump wants to relegate American women to the status of gestational puppet.
Regardless of where one personally stands on abortion, I don't want to live in a country where half the population is systematically dehumanized to satisfy an opinion of another portion of the population. We need to realize what the stakes are and not allow half of America's voices to be legislated into oblivion.
November 9:
To do list for today:
Stop crying
Get out of car

Keep it together long enough to do next errand

Repeat
November 11:
I'm tired of hearing straight, able-bodied white men say we're overreacting. They tell us it won't be that bad, that he won't do everything he said he'll do, that we should just wait until the next election. It's this lack of awareness, empathy, and understanding of marginalization that depresses me.
Please do not minimize our very real concerns by telling us we're overreacting. Look at his platform, look at the surge in hate crimes happening right now in his name, look at the wave of violence during his rallies that he not only ignored but encouraged, look at his language—past and present—dismissive of women and the disabled, look at his party's eagerness to restrict reproductive rights, look at their eagerness to dismantle health care—dismantle with no other plan in place—and his refusal even today to answer a question about banning Muslims—look at all this and a Republican Congress and Supreme Court nomination coming up, and over 100 court appointments further down and the more than 50 Obama picks that are now off the slate—and tell us we don't have reason to be concerned.
Help. Volunteer. Donate to causes that reflect our values. Do not tell us we're overreacting.
November 12 and every day after:
Increase monthly donation to Planned Parenthood
Make calls
Share congressional office numbers
March on Washington
Push back bullies
Call all bullshit, and
Never give up
Tara Campbell
Tara Campbell is a Washington, D.C.-based writer, assistant fiction editor at Barrelhouse, and volunteer with children's literacy organization 826DC. She was the grateful recipient of two awards from the DC Commission on the Arts and Humanities in 2016: the 33rd Annual Larry Neal Writers' Award in Adult Fiction, and the 31st Annual Mayor's Arts Award for Outstanding New Artist. Her debut novel, TreeVolution, was released in November.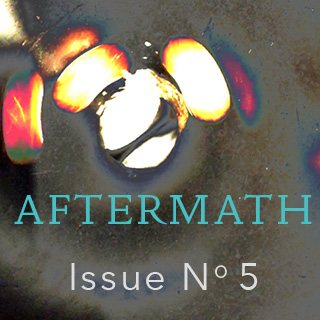 READ THE REST OF ISSUE NO. 5.
CONTENTS
Editor's Note
Aftermath Stories
Leave Your Drawings in this House
Fandanguillo
The Enormity