Most onto five hours ago, we come up to where Ryman's bare-knuckle extravaganza will be fought. When Ryman seen them red-white-and-blue banners bearin' his picture and nickname, "The Ozark Bull," hangin' everwhere, he says to nine-year-old Winder, "See what they done for your daddy?"
Ryman's gonna go home with a pile of cash money when he whups the black champ's ass. St. Louis fight fans pile into the cattle barn, washin' down barbeque and fried chicken and hamburgers and fried okra with Griesedieck Brothers beer. All this moola flyin' 'round means Mr. Harland Besler, the head man tonight, is gonna slap a fat calf in the ass.
I'm Dummy. Scarecrow to some. Ryman calls me Zee. Real name's Hamas Zanderhook. I mostly do what Ryman asks—sweep out blood and muck after he's knocked some young man with more money 'n brains into next week, or care for Winder and his three young daughters though I'm at a crossroads there since they need a woman's touch, which I can't give.
When Ryman agreed to fight here in St. Louis, I were taken aback 'cause money ain't his need. After a hard three-day drive over rocky, muddy roads we pull up at Besler's spread. A tall green fence hides his two houses from pryin' eyes. We yanked the bell rope. The white gate opened and his crew commenced to treatin' us like we was Lucky Charles Lindbergh or somebody special.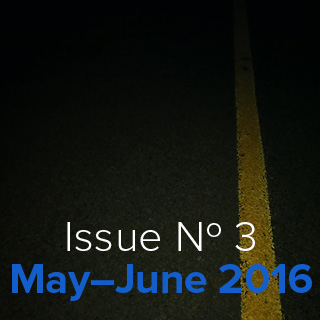 CONTENTS
Sponsor's Note: Warnings
Hyacinth and Waxwing
Prom Night
After Midnight
The Divvy
Mr. Harland Besler shakes hands all 'round, and waves us into his parlor all dolled up with leather chairs and blue-and-white divans. Winder's eyes go big as snowballs and he grips my hand harder.
Besler says, "Welcome to my humble abode. I moved the ladies out to give you privacy. Want anything? Ask. It's yours. We got a Zenith that brings in Denver and Chicago with no static." He points to a radio with gold dials. "There's dominoes, checkers, and cards in the chifforobe. Cook's on duty, day and night. Fancy a young lady? Take your pick. My treat."
Lon Warfield smiles big at this, but 'fore he can speak up, a colored gentleman in a black vest, white shirt, and black britches bows us to our lodgin's. Each room has two beds with red-and-green covers. The carpet's pink and blue showin' a four-legged animal sportin' a man's head gallopin' in the woods. The fuzzy pink wallpaper pictures bare-bosomed ladies hangin' round a water hole, eatin' grapes and drinkin' wine.   
Down the hall is a room with a bathtub, a dressin' table, and a silver mirror. Bottles of colored potions sit on shiny trays. Lon says it smells like a Chinese whorehouse on payday. It makes my head ache.
Winder's my special charge at his daddy's slugfests, never more 'n a lantern shadow away. He holds my shirtsleeve while the clown on stilts wearin' Uncle Sam pants and stovepipe hat twists balloons into dogs and flowers and hearts. I nab a green poodle 'fore a tiny fella, in what Ryman calls a tuxedo, snatches the clown's hat and scampers up a ladder.
The little guy does didoes and handstands, even beds down in the hat, while the bumpkin, his green curls floppin' in his eyes, lunges at him. Finally, the little fella gets nabbed. He squirms this way and that. His shirt and britches come off. Seems he ain't a he, but a pretty red-headed she, who scampers like a raccoon in her birthday suit higher up than the Griesedieck Brothers beer sign. She throws kisses, then dives, her arms curved, her body arched, into a water-filled horse trough on the ground below. Folks like this a lot, I tell you.
I ought to've put my hands over Winder's eyes while this were goin' on, but didn't.
Inside the barn, healthy-lookin' young ladies in yellow shorts and black polka-dot tops sell four-bit beer to thirsty customers. Fight fans that paid a dollar stand shoulder-to-shoulder clean back to the hay bales. A two-dollar bill buys a grandstand seat toward the front. Them with five bucks to spare sit in blue upholstered chairs mebbe ten feet from where the fighters come to scratch, smokin' cigars and sippin' whiskey cocktails.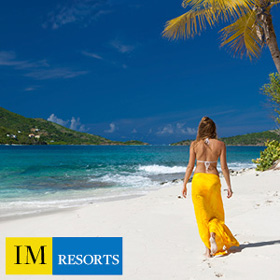 This issue sponsored by IM RESORTS.
Take a vacation from your conscience.
To the rear, on hay bales piled to the rafters, is the colored seats, where men in round hats and white shirts, ladies in Sunday go-to-meetin' dresses, gab and laugh. Each paid fifty cents for the honor. Yessiree, Mr. Harland Besler's got hisself a goin' Jessie, I tell you.
The stock pen where Ryman'll fight the black champ, Max Hereford, is whitewashed fresh, slats replaced by ropes, sawdust coverin' the dirt. The square circle, Besler called it last night.   
"We promoted this as hillbilly against colored, since every defense plant and factory has plenty of both," Besler said when we were in his parlor, glancin' at Ryman. "No offense meant, nor taken, I hope. Folks'll skip meals to see you beat that black boy's ass. I'll be in the office so I won't see it, but hope you knock him into la-la land."
Lon Warfield asks Ryman if he wants to loosen up some. This throws me off, cause Ryman's trained hard for this scrap. He split logs and stacked firewood, pushed wheelbarrows filled with rocks up past the sassafras and persimmon trees and dumped 'em in the gully. He carried sacks of sand from the crick uphill to the barn and back. Breakfast and dinner, he ate spinach and scrambled eggs with tomatoes. For supper, liver and onions.
Lon and Ryman play fight on the lawn between the two houses. They's pops and grunts roust out the ladies, and 'fore you can say, "Pretty girl, pretty girl," a dozen of 'em, in bed clothes, stand under the sugar maples, gigglin' like a church choir. A perfumey smell is in the air.
A skinny blonde spies Winder. "Come here, boy, so I can see ya up close. Ain't been 'round a little one since I left home."
Winder sidles over. Skinny pats his shoulder. "I got one 'bout yer age. Somewheres." She kisses his forehead. Winder's eyes go big as walnuts, his face firebrick red. 'Fore he can wail, I put a hand on his shoulder.
Skinny says, "What happened to you? Get too close to the fire at a weenie roast?"
"Keep it clean, Norma," says a older lady in a pink robe with white feathers down the front. "No weenie talk. 'Sides, you ain't seen one for a week." The other girls laugh.
Robe Lady says, "When I were a girl, our dog knocked over a lantern. Burned down the barn and set little brother on fire." She looks to the sky. "Boy had bad luck his whole life. Drowned the next summer."
Skinny says, "This one didn't drown, but he oughta. With his face." She points at my lower part. "Everthing work down there?" The other ladies giggle like she's Gracie Allen on the radio.
Lon's tuckered out and throws up his hands. Ryman says, "Come here, son."  Ryman does pushups with Winder's hands 'round his neck.
The ladies like this. "Want me to get under ya?" And, "Whatja charge for that?"
Ryman says, "Behave. Or I'll spank ya."
Skinny says, "Start with me. Please."
After five minutes or so, Ryman motions me over with his concoction of chamomile tea, stewed mint, fine ground walnuts, and boiled horsetail root. I towel him off. Robe Lady says, "Show's over, girls. Back to work."
Lon eyes a redhead. "I like yer style."
"Good. Come visit. Ask for Clarisse."
Lon nods but follows Besler and Ryman inside. I stay to pick up towels. Blondie stands behind the rose bush. She whispers, "I were just funnin' ya, Scar Face. Name's Norma. I'd like to entertain ya, okay?"
I shake no. At the door, I look back. Skinny, hands jammed in her robe pockets, shoulders slumped, face the color of oatmeal, squints toward the house, hopin' for one last glimpse of Winder, I reckon.
Besler scheduled two fights 'fore Ryman's match, what he calls the undercard. Ryman changes into his fight gear and drowses on a cot, waitin' for his turn. Lon, solid as a park statue, stands at the door. He does Ryman's drivin' and covers bets at Ryman's fights, his pistol always within reach. He can shoot and gut a deer 'fore its last breath leaves its lungs, Ryman says.
Winder and I go outside to run off his piss and vinegar. He races here and there, watches the dogs do tricks, rides the merry-go-round, and has a cotton candy. When the microphone blares that a fighter in the second fight can't come to scratch, we hurry inside and follow Ryman to the square circle, me with his ice bucket and towels, Winder his stool.
Ryman wears the fine robe Besler given him and raises his hands high when fans call his name.
This is Ryman's first bare-knuckle go 'round in St. Louis. Two months or so ago, Besler drove his Caddie to Mokane the Saturday night Ryman knocked out Boxcar Adams in the first round. Boxcar's twenty years younger and forty pounds heavier than Ryman, but he was carried out on the cellar door, his face bloody sausage, his jaw broke, and his belly swole up from Ryman's fists bangin' his kidneys.
Later, Ryman and Mr. Harland Besler, his gray snap-brim hat pushed back on his head, wearin' a brown suit coat with a white shirt and blue-and-yellow flowered tie and brown-and-white shoes, drink beer in the Blue Moon Cafe.
Besler says, "Come fight for me in St. Louis and you'll eat coconut cake and beefsteak every day. In the spring, you'll have enough money for a new Farmall tractor."
Ryman smiles. "I'm a big fish in a small pond 'round here. I like that. With the real men off at war, I've been lucky to win a few fights and take home a dollar or two. When the war ends, so do my fights." Ryman's good at poor mouthin' hisself.
Besler says, "True. But, you could have a couple of big paydays between now and then. Hell, a one-armed ball player is an outfielder for the St. Louis Browns."
Ryman nods. True be told, Ryman's knocked many a strappin' young man to his knees, beat some 'til they'll cripple through life, and won enough fight pots that he paid cash money for 80 acres of prime farm land three miles west of Yellowbird on Layer Creek, with a good house and outbuildin's. Ryman don't need money. What he needs, and I think he'd agree, is a good woman to help him raise his three girls and rein in Frankie, his 6-year old boy, and kinda guide Winder. You don't win wives at bare-knuckle jamborees, just one-night companions.
The announcer introduces Ryman as "The Bull of the Ozarks" and says he ain't never been whupped, nor knocked down. He calls his name loud and long. Most white fighters won't take on a colored boy, but Ryman'll fight Paul Bunyan and Babe, his Blue Ox, at the same time if the money's right, and I reckon it is or Ryman wouldn't be here.   
When the announcer calls the black champ's name, the boos and name-callin' start. "We don't shoot coloreds here; we bury 'em." And, "That black boy won't fight 'til he gets some watermelon." Other yells are plain nasty.
The gong rings for round one. Twenty minutes of hard knuckles tearin' skin, eye gouges, and fists to the gut. Max comes out like it's Christmas mornin' and he expects a fine present. He pops Ryman mebbe five straight punches. Ryman flicks 'em off like horseflies. To show he come to the party, Ryman fires right hooks and left jabs, but hits only air. I reckon that's why they call Max "The Shadow."
The gong rings. Four rounds left. At his stool, Ryman says, "The boy's quick as a quail. If he could punch, he'd whup my ass."
Don't it say in the Good Book to choose your words with care, since you live by what you utter?
Round two, Ryman's punches miss Max here to Wisconsin. His face is red from chasin' Max. After a while, Ryman puts a rasslin' hold on Max, then aims a fist at his chin. Max jerks back.
Ryman's punch slams into Max's Adam's apple. His eyes go big as biscuits. He gurgles like water pourin' from a jug. Ryman lands a hard left to Max's nose and a right to his chin. Blood and snot fly.
Then, Ryman slaps Max with his open hand. The crowd roars. They know this is Ryman sayin' the fight's over, pay yer bets, cause he's gonna wreck this fella, mebbe even put out a eye, and for sure, knock him into next month. That's what folks come to see.
Max's legs are spread, his arms adangle. He seems confused as a man in a dress shop. Ryman slaps him agin, then fires a right upper cut. Max staggers. Ryman gives him the ol' one-two. Max's knees buckle. He grabs Ryman to keep on his feet.
"Turn me loose, boy!"
Max don't. Ryman pushes with both hands. Max fires a overhand right that smacks Ryman on the chin and sends him sprawlin'. Max paws the air tryin' to breathe, probably with no idee his punch knocked Ryman to the sawdust.   
Next to me, Winder yanks my sleeve. "Get up, Daddy. Get up!" Ryman lays still as a walnut log. "Get up or you lose."
Winder's right. If the gong sounds now, the fight's over and Max wins the pot, sendin' Ryman home with nary a cent to salve his bruises. I want to run out and jerk him to his feet but squeeze Winder's shoulder instead.
In the sawdust, Ryman crawls to the ropes and pulls hisself up. He wobbles like a dog with hydrophobia toward Max and pops him with a short right and good left. The gong rings.
Round three starts. Ryman slaps Max mebbe twenty times, then fires a hard right that splits Max's nose open, spewin' blood five feet. The crowd yells and hollers. Ryman says, "When I'm finished yer momma won't even know ya."
His punches look and sound hard, but true fight fans know Ryman's nursin' Max. He could knock him out anytime, but the crowd likes the blood.
Ryman fires three hard blows to Max's gut. He crumbles to the sawdust. Ryman yells, "Get up, boy. I ain't finished." Max, bent as a old man, staggers to his feet. Ryman slaps him. Blood splatters on the rich fans near the action. Ryman slams a left to Max's jaw and right to his temple. Max falls like a shot hog. The sawdust under his head grows dark. The smell of a over-turned privy fills the air. Ryman stands over him.
The timekeeper calls, "Fighter has to come to scratch."
Max tries to stand, but he falls. The timekeeper says, "Black fighter quits. Fight's over." He sounds the gong. Ryman clasps his hands over his head. Fans yell and dance. The band plays "For He's a Jolly Good Fella" for Ryman.
I towel him off. Winder kisses his cheek. We cross over to Max just as Mr. Timekeeper comes up. He kicks Max's foot. "Get your black ass up and out. Cattle comin'."
Ryman says, "Let him get his breath."
Blood oozes from a cut above Max's eye, his lips are swole big as persimmons. He probably lost a tooth or two. He wipes his face with the towel I hand him. His corner man rubs ice over his neck and shoulders.
Max's voice is bullfrog hoarse. "Mr. Ryman, ya rassled me."
"Part of the game, boy. Like holdin' when ya get knocked down."
"Stop yappin' and move it," the Timekeeper says. "Cattle's comin'."
Ryman says, "Show respect. He put up a good fight."
Timekeeper says, "Don't high-hat me, pal." He pulls Ryman off to one side. "Ya was on yer ass when time ran out. I hit the gong, he wins. Besler don't want that."
"It was a lucky punch."
"Don't matter. Ya were down. I give ya extra time."
Ryman pulls his fist back to pop him, but Lon joins the party. "That's my job," he says, keepin' Mr. Timekeeper from a five-minute snooze.
Ryman says, "Lon, give this asshole a twenty. But, I didn't need his help."
Lon has a brown paper sack stuffed in his belt, but he goes to one knee, pulls money from his sock, and palms the timekeeper two ten spots.
Ryman motions toward Max. "Can't let his kids go hungry. Give him a twenty."
Lon looks at Ryman a long minute, shakes his head, yanks his wad out, and hands Max some singles.
"'Preciate it, Boss," Max says, spittin' blood.
Ryman pulls on the robe with "Ozark Bull" wrote in green letters 'cross the back. We climb through the ropes. Lon calls, "Make way for the Champ."
Folks yell Ryman's name. "That black boy weren't as tough as he bragged." And, "He'll think twice 'fore he fights a white man agin."   
Outside, the crowd's backed up like a beaver dam. Beer drinkers stand three deep at tables along one side, crampin' folks agin the cattle barns. Manure dust swirls. Lon keeps sayin', "Make way for the Champ."
The clown on stilts lopes past, his arms flappin' like a scarecrow in the wind, the girl midget on his back. She wears clothes, but folks whoop and holler just the same.
That's when it happens.
When the clown lopes past, a man with a blue bandana coverin' his face like a bandit in a Gene Autry movin' picture jams a gun in Lon's face. "I'll take the money."
He jerks the sack from Lon's waist. 'Bout the same time, the second crook yanks Winder's hand from mine.
Folks behind us see the gun and shy away, knockin' Lon to the hard ground. His pistol spins to a stop under a table, mebbe three feet from me.
The robbers are worried Ryman'll grab Winder, so they move away from him. They don't see Lon's gun in the dirt. The robber holdin' Winder says, "Don't be stupid, Old Man." He taps his gun barrel on Winder's head. "We won't shoot him if ya stay back." My heart jumps. Do they mean that?
The crook with the money sack says, "Mike's bringin' the car." Then, his voice louder, "We jist want the money, folks. We won't hurt nobody. Once we're outta here, we'll turn the boy loose."
Headlights are comin' fast up the road. Mike, probably. The beer drinkers push agin me, cranin' necks to see the action. I don't know why I do what I do, but usin' them to shield me, I drop to my knees, swoop up Lon's .38, and crawl like a rabbit under three, mebbe four tables. When I stand, I'm at the bad guys' back.
My hands sweatin', my mouth dry as a cottonwood leave, I pull the hammer back and point that ugly thing at the sonofabitch holdin' Winder. Mr. Timekeeper, who's moved to the front of the crowd, spies me.
He yells, "Let the boy go!" He's wavin' somethin' shiny in the air. "I'm the law. They's a gun at yer back." I find later he's a deputy sheriff.
A robber yells, "I ain't fallin' for that old trick."
The car I seen skids to a stop, flingin' dust everwhere. Mike. The thieves turn toward him. Winder spies me. He makes a lunge. The bad guy stumbles. Lon's gun jumps. A loud bang hurts my ears. Blood spurts. The robber falls. Winder slams into me. I drop the gun. We fall in a heap. Gun smoke fills my nose.
Two ladies run up. One of 'em grabs Winder. "He's too young for this shit," she says. It's the pretty midget girl the clown got nekkid earlier.
Mike sees he's on his own. He speeds off. At the stockyard entrance, he rams into a cattle truck. Cows run loose. The car horn is stuck. Truck lights show yellow. Mike dives into a culvert. Lon drags him out. The deputy hog-ties him. His criminal days are over. When the other robber sees his buddy in the dirt, he throws his hands in the air. Ryman coldcocks him. Hard.
Now, roped to his buddy, he mumbles through broken teeth, "Forgive me, Jesus. Forgive me."
After a hour or so, a hearse comes and hauls the dead man away. The deputy says, "I'll write this up as boys at a sportin' event when criminals horned in. An unidentified spectator shot and killed one of 'em. In self-defense. Protecting private property. That's it. Still, you best get over the county line fast. That gives me and Besler wiggle room, in case a politician or preacher comes ameddlin'."
We go to Besler's office, so Ryman can get his payoff. Lon says, "Them robbers was dumb. That sack they grabbed was stuffed with newspaper. The clown on stilts brung up the real stuff. Our bettin' proceeds are in my sock."
Besler don't seem bothered one whit by the shootin'. He waves us to a chair. "Great fight, Ryman. You buggered that colored boy up good. That sells tickets."
"Glad I could help. But, I don't like all the excitement."
"Part of the game. Some idiot thinks he's entitled to someone else's dough and uses a gun to get it."
He slaps my arm. "But Ol' Dead-Eye Zee made him pay." He ain't one bit funny.
To Ryman he says, "When things simmer down, I'll schedule you again. Bill you as state champ. Maybe give you a belt or something before the fight."
His diamond ring catches the light. He hands Ryman a stack of bills thick as a Bible. "Half cash, half bank draft, like you asked. Here's my figures."
Besler points to numbers on a paper. "Check my arithmetic. If I give you too much, keep it. If I'm under, let me know. Twice your usual winnings, right?"    
Ryman glances at the paper. "Much obliged."  He stuffs it all into his overalls.
I reckon Ryman don't have to worry that Mr. Harland Besler made a mistake countin' his own money.
Besler tousles Winder's hair. "Come back next summer, and we'll go see them Cardinals play." Ryman planned for us to take in a ball game this trip, but the shootin' changed that.
Besler rubs his first finger and thumb together. "I've some influence 'round here, but the deputy's right. Get across the county line fast." He shakes Ryman's hand agin and slaps my back.
"Hear you play the fire out of a banjo. Bring it next time. We'll put you onstage so folks can get a gander at the real Dead-Eye Dick." He's jokin' about where the bad guy got shot. It ain't funny.
Outside, Lon walks us to his truck. Ryman asks, "How'd the bets go?" Lon hands him cash and a paper. "Not many bettin' agin ya."
"Good. Take your cut?"
"No, sir. It's all there 'cept the donations to the deputy and Blackie."
Ryman looks at the paper, peels off bills, and hands 'em to Lon. "Nice payoff. Was it worth it? The shootin' and all." Lon don't answer.
In the truck, Ryman snaps his fingers. "Damn, I forgot. Lon, ya need liver for yer pup, don't ya?" He scratches his head. "We can't go back to Besler's for that redhead ya took a likin' to. There's a house in St. Charles, right?"
Lon shrugs. "I might could find one."
Ryman pulls out a ten spot. "What's the price of stink nowadays?"
Lon says, "I'll skip it tonight and stop by my sister-in-law's at home. My brother don't mind and she kinda likes it."
This takes me aback. I know the hefty lady he speaks of. She buys blackberries and walnuts from me in season. Step on her lawn and she squawks like a schoolteacher. She feeds eight or ten cats twice a day in her backyard.
Ryman says, "Hell, go double. Get some tonight. More later. Man can't get too much stink." He stuffs the ten in Lon's shirt pocket.
That's Ryman. He knows crackle makes people jump. He spreads his jack 'round, so they jump higher for him.
Lon fires up his truck. I pull the tarp 'round me and Winder. We're not even on the road 'fore Winder commences to jabber. "Sombitch put his gun in my face. Smelled like cow shit. His teeth were rotted. Glad you shot his ass."
Usually when he blackguards, I tweak his ear and shake no. Now, I hug him close. I'd like to tell him he's safe, that it's all over, but since the house fire burned away my talk box, my only sounds are tongue clucks and shushes.
I close my eyes and think a prayer, askin' Jesus to remove this stain. Then, my hand jerks and a eye swims by, black as a crawdad hole. All sleepiness leaves me. If I had my banjo, I'd play my hurts away.
'Fore I can say, "Good time, Saturday night," the truck rocks to a stop in front of a beer joint. St. Charles. Across the county line. Lon, eager for the wiles of a lady, drove fast. Next to the tavern is a jewelry store with a clock out front. A red light shines from a second-floor window. Red Foley's "Tennessee Saturday Night" spills into the street from the music box.
Ryman says, "Lon, go take care of bidness. We'll be in the bar." Lon walks toward the buildin'. A man steps from the shadows. Lon hands him somethin'. A yellow light cuts the darkness. Lon disappears.
This whole time Winder's laid on me. He'll go limp like a wet leaf, then jerk stiff as a schoolmarm's paddle. Why didn't I bring my banjo?    
"C'mon," Ryman says. "Soda pop's waitin'."
I wave him away.
"Boy sleepin'?"
I flash a thumbs-up.
Ryman goes to the bar and comes back in a jiffy, a red soda pop for me and Dr. Pepper for Winder. "Lon'll be quick. Then, we'll head home. Long ride ahead." He slaps my shoulder.
"Ya done good tonight. I was a fool to put ya in that situation." He goes back to the beer joint.
I shake Winder. He sips Dr. Pepper. "My throat hurts." He sounds like he ate sand for supper. He falls back on me, his eyes closed.
My banjo would make the wait easier. Still, I ain't no more 'n said the words to "Wabash Cannonball" and "Moonlight on the Pines" when Lon comes out and heads for the bar. He's back in a hurry, carryin' more soda pop. Most nights after a bare-knuckle slam bam, me and Winder sit on a stool and drink soda fizz while Ryman brags how he knocked the stuffin' out of some poor sucker. If the bar has a band, I'll mebbe pick a few tunes and jig some.
Now, Lon says, "Ryman's cornered a gal. It'll be a while." He slumps behind the steerin' wheel. Lon don't drink.
Three men in white sailor uniforms come down the sidewalk. They giggle like boys at a swimmin' hole. "That black-haired gal had tits big as a Holstein."
"I see ya drink straight from the udder." They all laugh.
"Reminded me of a girl back home. Asked how many men she does a day. Said twenty-five or so on Saturdays."
"What'd you expect? That ya were her one and only and she loves ya true?"
"I miss my folks," says the sailor who recalled the girl back home. They're too far away for me to hear more.
The hands on the jewelry store clock move slow as moss grows. Winder's about pushed me through the truck bed. I stand, stretch, and think through all four choruses of "The Great Speckled Bird," Roy Acuff's famous song.
That brings to mind my guitar-playin' buddy, Farley Jenkins. I'll go see him. Mebbe we'll put a band together and play honky-tonks and radio stations like old times. Go to Nashville. Hook on with a band. Only two minutes have passed.
I repeat the words to "My Pretty Little Pink," the theme song for The Music Freaks, the band us crippled folks started up. Me and Blind Abe, the best piano player the world ever heard, used to stay up all night playin' music. That's how I learned to pick like I do.
Roots must grow from my rear, I've sat so long. Lightnin' flashes across the river. Winder trembles with each thunder boom. We're in for a gully washer. Wish I had my sweater. Why didn't I bring my banjo? The wind swirls dust and dirt down the street.
Then, Ryman comes out, a lady with him. Up close, she ain't as young as most that he cottons to. She wears a red skirt and white high heels.
"I sure like you," she says. "Let's go someplace an' get better acquainted."
"Not tonight," Ryman says. "We're runnin' from the law. I'll be back this way in a month or so. We'll catch up then." He digs into his overall pocket. "Here's a little somethin' for breakfast. Or whatever."
The lady don't look at her windfall, just stuffs it in her brassiere. A drunk staggers down the tavern steps. Jimmy Wakely's "I'm Sending You Red Roses" plays on the music box. Ryman slides in next to Lon. "Let's go."
Lon sits up. "Now? A storm's comin' on."
Ryman says, "The lady's husband gets off work soon. I got one shiner. Don't need 'nother. 'Sides, we got what we come for."
Lon starts the truck, and we're off to race the rain. The lady watches us drive away.
•••
Polio. Polio. Polio. Lon's wiper blades scream that terrible word with every slap. Winder hangs on me like a snappin' turtle to a fish.
Winder's been my special buddy since birthin'. When he were a little shaver, come mealtime, he'd stand on my bench, chubby hands on my shoulders. The first bite was his'n, the next mine, 'til our plate were clean as a spring rock. My ugly scars and burned away lips don't bother him. He knows my hand gestures, tongue clucks, and hisses. Now, he's hot to my touch.
I put Ryman's hand on Winder's forehead. "Shit fire and save matches, fuck a duck and see what hatches. He's got a fever. Think its polio?"   
These days, when a young'un's face goes red from playin' Ante Over or he's pooped from Indian rasslin', or don't take a second helpin' of peach cobbler at the school picnic, folks fear its polio. Ryman included.
At a church supper one Sunday, me and the preacher's kid, Joshua, played music and clogged for the folks. Afterwards, drinking sweet tea on the well, Josh stood up, laughed, twisted in a circle, and fell face down in the grass. Died two days later. Polio. No wonder Ryman's worried.
"We need a doctor. Fast," he says.
Ryman uses a rag on the windshield. The rain's ghost white in our headlights. The wind lifts the truck. Lon steers down the black tar stripe in the middle of the pavement.
"Wentzville the next town?"
"Yeah."
"They got a doctor?"
"Beats me."
"See a light, stop."
Winder's legs are on me, his back on his daddy. No one talks. It's awhile 'fore a light shows. Lon pulls over.
"Bring him," Ryman says. We're at a Walgreens. A sign in the window reads "Closed." Ryman shakes the door. "Open up. Need a doctor."
Cuss words come from inside. "There's a shotgun at your belly. Can't you read? We're closed."
"Put down the gun, friend. Doctor around?"
The night watchman's light plays on Ryman's face. His black eye, courtesy of Max Hereford, makes him ugly as Boris Karloff.
"Sawbones won't help. Beefsteak'll take the swellin' down."
"Ain't me who needs doctorin'. It's my boy. Got bucked off a horse."
Ryman's smart to say this. If he said it might be polio, the watchman would run like a scalded dog and warn everbody. Polio scares folks that bad.
"Doc Hill will see ya. If he's sober. He won't, yer best bet's St. Charles. Doc's the corner house two blocks south. Big elm in the yard."
"Much obliged," Ryman says. "Bring me a jug."
"Can't. We're closed."
"Who says?"
Ryman lays a bill on the window so the watchman can see it. It's probably the first double ten he's seen in a while. Mebbe ever.
"'Round back. Side window. You didn't get it here."
"I ain't never been to this fair city."
I carry Winder to the pickup. Ryman's hat drips rain when he climbs, with a bottle. Lon drives. A sign says, "Doctor's Office."
There's a light toward the back. Winder's heavy as wet hay. I flop on the porch swing. Ryman bangs the door. It opens a crack.
"Quiet. You'll wake the devil."
"We need a doctor. You him?"
"Yeah."
His light plays on Ryman's face. "Can't help you. The swelling will go down in a week or so. You'll be fine."
"Ain't me. It's my boy. Has a bad fever."
"How long?"
"Hour. Mebbe longer."
"Can he move his arms? Walk?"
I put Winder down. He goes to his daddy.
"If he's not paralyzed by now, it's probably not polio. Give him some aspirin powder. Put him to bed. It's after midnight."
"Wish you'd look him over," Ryman says. "Can't let this spoil." He holds the bourbon so the light hits it.
"Sure can't." Locks click. Chains rattle. The door opens.
The office smells of rubbin' alcohol and books. A desk sign reads, "H. Chase Hill, Doctor of Osteopathy." Letters and pictures are on the wall.
Doctor Hill twists the top off the bourbon and takes a long pull. He swallows, takes 'nother nip, and says, "How old are you, boy?"
"'Most ten."
"You're small for your age."
"I run faster 'n anybody in school."
"I bet you do."
Doc puts a thermometer in Winder's mouth and shines a light in his ear, then holds his listenin' device to his chest. I seen a doctor do this to Blind Abe in Jeff City once.
"Hurt anywhere?" Doc asks.
"Nope."
"That calls for a drink." He takes a swig. "Oh, yeah. No matter the problem, bourbon takes it away so it can grow bigger and hit harder later on."
He pushes Winder's stomach. "Hurt?"
"I don't like guns in my face is all."
"I hate that, too." Doc turns to Ryman. "What's he talking about?"
"After tonight's fight, armed robbers tried to steal the purse and kidnap him." He taps my shoulder. "Hamas shot the main sombitch."
Doc eyes me. "You don't look like a killer."
"He can't talk," Ryman says. "But, he's a mean sucker when it comes to protectin' his family."
I wish Ryman wouldn't josh so. I ain't family. Just a boarder.
Doc says, "Get that eye tonight?"
"Yeah."
"Win any money?"
"Some."
"Little old for that game, aren't you?"
"Figured to make a buck or two while the real men are at war."
"It's your blood. And skin. Here's some APCs for the boy." He hands Ryman a small flat tin. "Win enough to justify putting your family in danger?"
"Hell, sweat dries. Blood clots. Bones mend."
"Smart mouth, huh."
"No. Some of us have to use what we have to make it in this world."
"No offense meant," Doc says. "Let me tell you a story. One Fourth of July I left my family and went to the beer garden. Came out three hours later to a dead daughter. Fireworks spooked a team of horses. They drug her a hundred feet. She'd have lived if I'd been there to stanch the blood. I traded my daughter for beer."
He chugs the bourbon. "You're making the same gamble. Your boy sees and hears things he shouldn't at his age. With his protector in danger, it scares him. He runs a fever. When he's older, he'll drive too fast, or stick a knife in someone's gut because he wants your approval."
Ryman don't answer.
Doc takes another jolt of bourbon. "Eat supper?"
"No."
"Skyline's open twenty-four hours. At the junction."
Doc's hand is on my shoulder. "You get caught in a fire? That why you can't talk?"
I nod.
Ryman says, "Found him in the woods. Wet and cold. Near dead. Fire burned up his pap and little sister. My wife nursed him a year or more. He's been with me since."
Doc Hill nods. "Being wet probably helped, if he didn't catch pneumonia. The way his scars look, if he'd have talked, his larynx wouldn't have atrophied. Today, we'd hook him to a nebulizer and make him speak. Even sing."
He pulls at the bourbon agin. "How'd everyone get wet?"
"Boys were in the back when the rain hit."
"Treat folks better, they'll do more for you." Doc's voice is low. "My only loyalty's been booze. All that's gotten me is puking drunks and hurt feelings. Most folks just want a kind word now and then."
He moves things in his desk drawer. "I tried that stop drinking program that doctor in Ohio started. Not for me. Too many absolutes."
He hands Ryman a silver tube. "Calendula. For your eye. Reduces swelling. That'll be ten dollars. Plus the bourbon. Night calls are usually fifteen."
Ryman forks over a Jackson. Doc looks in his desk, goes behind the counter, opens a drawer, then stuffs the bill in his shirt pocket.
"Let me guess," Ryman says. "No change."
"Not tonight." Dr. Hill opens his office door. "Drive careful. It's raining."
The Skyline is a Frank Sinatra kinda place. "Be Careful, It's My Heart" plays on the jukebox. In the men's room, I comb Winder's hair and dry his feet.
When the soup jockey comes for our order, Ryman looks at her the way he does when he's washed up for supper after a hard day in the field and a cool breeze blows from the spring and the table's set with fried chicken and all the trimmin's.
"Look at the hide on that hare," he says. "My goodness gracious."
The soup jockey's smile's like a old friend. She has black eyes and black hair. "Where'd you get that shiner?"
"Fight. At the stock yards."
"For Harland Besler?"
"How'd you know?"
"He asked me to sell beer when he came through a couple weeks ago."
"Didn't see you there."
"Wasn't. His girls to do more 'n sell beer. If you get my drift."
Ryman smiles. "I do."
"You the hillbilly he was bragging about?"
"Guilty."
"You look like a prosperous farmer to me, not a country bumpkin."
The soup jockey writes our orders in a book. When I was grill master at the Upstairs Café in Jeff City, they'd call in the customer's wants. "Noah's Boy" for a slice of ham or "Take It Through the Garden and Pin a Rose on It," for hamburger with lettuce and tomato and onion.
Ryman watches the soup jockey head to the order window, then looks at Winder. He wipes his eye and clears his throat. "Doc's got a point. I'd die if somethin' happened to him." His face works, his eyes wet.
He says, "I ain't done right by ya, Zee. Took ya from yer music, 'cause I needed help raisin' my kids. Ya give more 'n ya get."
He touches my arm. "Ever think 'bout goin' back to it? Music, I mean?"
He keeps talkin'. "Since Ethel died, I've been a fool and asshole. Even to my own family. Don't know any other way."
The soup jockey comes up carryin' a raw cube steak, a dish towel over her arm. "Mind if I put this on you? Helps the swellin'."
'Fore Ryman can answer, she ties the towel 'round his head, to hold the steak agin his eye. He looks like he's from the "Terry and the Pirates" comic strip.
Ryman touches her hand. "Right nice of you. I've got three girls at home. Thanks to Zee, they cook a little. Sew some. But with 'em gettin' older, he's lost. Me, too."
She smiles. "Girls have different needs."
Ryman says, "Tonight's fight showed I'm washed up. Couldn't hit that darkie with a shotgun. Had to wrestle him."
He waves a hand in the air. For the first time, I see how banged up his fists are. The back of his hands are black bruises, his fingers crooked as oak root. He tries to laugh. "This was my last fist flingin'."
The soup jockey says, "Mind if I sit? My name's Janet." Glenn Miller's "That Old Black Magic" plays on the jukebox.
"Glad to meet ya, Janet." Ryman holds her hand after they shake.
Then, for the first time I ever heard, he says, "I'm Ryman Call. Bare-knuckle fighter. Retired. This is Zee. Banjo man. My boy Winder's on his lap. I've a good house. Eighty acres of prime grazin' land. Plenty of water. Three girls to raise." He touches his eye. "And one helluva shiner ya just fixed. Hope it's my last."
Me and Winder ride with Lon the next day. Ryman and Janet follow in the 1940 Studebaker Ryman bought with his St. Louis winnin's. They was married at Yellowbird Baptist a year later. Farley Jenkins' song, "Knockout Love," about them, opened doors in Nashville for me and him.
I come back for Winder's high school graduation nine years later. Like old times, I took a Greyhound from Nashville to Jeff City, a taxi to Yellowbird, and walked three miles to Ryman's. Supper that first night, with only family at the table, I wrote on my paper, "Doc Hill gave good advice."
Ryman read it and gazes at Janet like a cow at her calf. "He said stop at Skyline. A certain woman there put a beefsteak on my eye and feelin's in my heart."
Pete Peterson
Pete Peterson could hit neither the fast ball nor the curve, so he successfully wrote advertising and direct mail copy until the insane necessity to write fiction engulfed him. Neither he, nor his wife of 37 years, have had a good night's sleep since.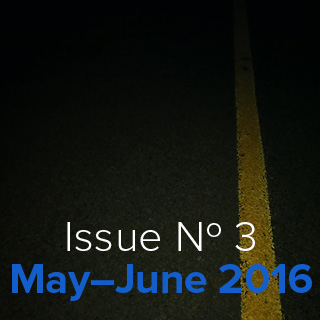 READ THE REST OF ISSUE NO. 3.
CONTENTS
Sponsor's Note: Warnings
Hyacinth and Waxwing
Prom Night
After Midnight
The Divvy
WARNING
There's a pain sitting at a deeper level than you've ever known. No matter how far you've rattled and bumped down the innumerable descending paths that head toward it, you haven't reached it. Perhaps you've felt its heat. Perhaps a puff of smoke or other emanation has wafted past you and made you shudder. Then you know it's there, seething at the base of things, always a step worse than you can imagine. And you know that all happy endings are at best a respite on the descent, a brief moment of forbearance.