In the course of research for this issue on passion, we discovered the following grant proposal in the federal government's online record system. It has been lightly edited for style and usage but is otherwise unaltered. We have made multiple attempts to reach the author to learn more about his project but have received no response.
Grant Application Submitted to the National Science Foundation, May 2013
Principal Investigator: Leonard J. Shug
Tracking no.: 79420001
Overview: The principal investigator will travel to the 50 largest cities in the world, as determined by the United Nations' Statistics Division, and conduct a comprehensive survey to identify in each location the most beautiful woman who's willing to engage in a sustained (minimum 3 seconds) kiss with the principal investigator.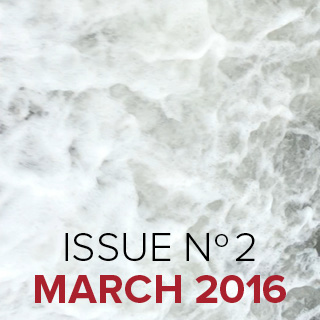 CONTENTS
Sponsor's Note: Passion
The Bridge
The Saguaro Apocalypse
The Final Blow
True Things I Shouldn't Have Said Anyway
Application for Funding
The process of this search will be documented through detailed participant surveys and photography, resulting in both academic papers and a museum exhibition oriented toward the general public. The resulting output will explore cultural differences in conceptions of beauty and sexual mores. In an era of globalization, when the world is more bound together than ever before, this study will examine whether real cultural differences still exist by looking at the most intimate exchanges between people and explore the question of whether innocence can survive when pornography has become a lingua franca of relationships.
•••
Methodology: Upon arriving at each location, the principal investigator will advertise for female survey participants between the ages of 18 and 32. Each participant will be photographed and judged for beauty by a panel of local experts, ensuring assessments of beauty are based on local standards. Those participants rating in the top quintile will continue to the official questionnaire, which will assess their opinions on sexual ethics and morality and how those views relate to their cultural and religious background, and finally determine if they are still willing to engage in the kiss after viewing principal investigator. Upon completion of survey and kiss, participants will receive payment of a reasonable stipend.
•••
Risk Factors: This project requires considerable logistical coordination and financial resources. These challenges are in line with other large-scale social experiments of this kind, and this work is likely to make a unique and valuable contribution to the literature. While the research is motivated by a dedication to advancing knowledge, the survey process could be deemed to violate anti-prostitution and/or privacy laws in some locations, leading to the potential arrest of the principal investigator. One further risk factor is that the principal investigator may find true love with one of the survey participants and discover that his utter devotion to this one woman makes it impossible for him to carry on with the continued experimentation required to fully complete the study.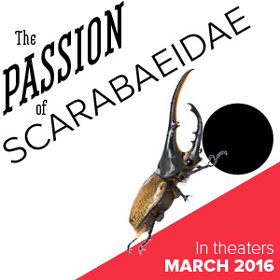 This issue sponsored by the new film from Gorgons Bluff Productions.
Watch the preview now.
This final risk must be considered in some detail. Such an occurrence may seem like a matter of choice by the principal investigator, and thus within his control. However, the principal investigator must confess to a deep conviction that there exists somewhere in the universe a soul that matches his own, down to the finest delineation, and that, should he locate this partner, the union of two such souls changes everything. He cannot simply renounce this belief.
He does not consider the action of such love an instance of hedonism or self-indulgence. It is not for pleasure that he seeks his preordained mate. It is not even to give pleasure and satisfaction to his match, though generosity is certainly one of the great qualities of love. The principal investigator believes that true love is the surest, and possibly only, way to see the action of destiny in our world. While so much in our lives may appear swathed in confusion and injustice, the thought that there can be one fellow soul of immaculate fit placed somewhere out there provides an indication of the presence of greater meaning acting behind the curtains of the stars. To believe in true love is to believe that destiny is both the smith forging centuries and generations into links of history and the watchmaker who tunes the workings in your breast.
The principal investigator has certainly had his belief tested many times, and it has not yet weakened in any respect. Living in a university town, he regularly sees women who stir in him an appreciation and a desire that echoes within the deepest reaches of his internal being. These longings are so close in strength and in tone to the sudden recognition of one's true love that he can spend minutes convinced the moment of revelation has finally come and hoping to see the matching recognition in her eyes—maybe she'll spot him at the other end of the baked goods aisle and drop her bag of Kaiser rolls or maybe she'll look up from her book while reading on the bench and smile in a way so sure and warm he knows she's thinking that she is as glad as he is that they have all their lives to explore each other. But when these return revelations fail to materialize, the principal investigator knows fate has not yet tapped him, despite his readiness.
Did you know that the word "apocalypse" comes from a Greek word meaning to uncover, like turning back the sheets on your bed? Funny how such a harmless action has morphed into a word that now shakes the pillars of creation. But that is what happens when what is uncovered or revealed is the action of destiny. It has such power. Leonard J. Shug has intuited this power, even if he has not yet felt its full force. One time he met a young woman with a flaxen ponytail standing near the northwest corner of the green. She held a clipboard, as if she were engaged in professional endeavor. But when she saw the principal investigator, she (and I say this with due modesty) lit up. She said, "Hi!" Note that. She is the one who reached out. How could Leonard not begin to feel a shiver, as if the arcs and revolutions of the clockwork spheres had suddenly aligned above him, giving him a clear sightline into heaven? She smiled, and he sidled closer. She asked him what he thought about oil spills and the environment. Now, this may not sound like the discourse of love, but Leonard had always anticipated that his mate would have this sort of concern for bettering the world, and so he suspected more strongly that he had found her. He answered as best as he could. She turned to face him. She asked him another question—whether he had heard about the way Crefton Industries was dumping its waste into a nearby gorge. His answer cannot be recorded here, because the principal investigator was clenched in apotheosis. She looked at him with interest in her eyes, and he was sure the hand of God was poised to rip back all the confounding disappointment that had constituted his existence to that point and give him a sight of the gleaming certainty that drives both the universe and his life within greater patterns. He could feel the power of that moment—the utter, ravishing, transformative power of that moment when it comes. He trembled in expectation. Sadly, the woman with the ponytail handed him a leaflet for her organization and pursued another passerby. The principal investigator did not leave this encounter, disappointing as it was, with any doubt about the action of fate. Indeed, he felt he had come close enough to glimpse its power more fully.
Yes, the belief in true love persists in the heart of Leonard J. Shug.
Of course, he has had to acknowledge that there is the chance that true love exists, but only for a select few, not including the principal investigator. He has dwelt on this possibility as he's watched lovers walk with arms entwined or overheard the sighs and giggles of two young lovers in the seat behind him on the H54 bus. Once in a motel in Dayton, where he was attending a professional conference, he was kept awake by sounds coming from the adjacent room of lovemaking so exuberant he thought it had to be a union of true lovers. He could sense that without seeing the couple because he himself has always been a lover—if one seeking his other half. After a time, he thought he heard in the moans and sudden exclamations a tone as purely expressive, though unknowing, of the wondrous laws of the universe as the dawn whir of the song thrush. He was driven to distraction by the recognition that he himself had the capacity for such ecstatic meeting with another, that a piece of his being called silently and longingly for the ear that would one day recognize his otherwise imperceptible song. Sadly this scenario caused some distress, which he tried to resolve in the most misguided and sordid manner. And this act resulted in the appearance of an unfortunate line of expense on his company credit card bill and his eventual termination from his position as deputy lab manager for a major pharmaceutical maker.
Leonard J. Shug cannot yet provide evidence to disprove the idea that some are made for love and some are not, but the corollary of such a belief is that there is a deep inequality in the universe, that some people, like serfs on love's plantations, will always toil and never taste the benefits of their labor. Leonard J. Shug rejects unequivocally any such belief. The universe was made for love and we each have a share in it.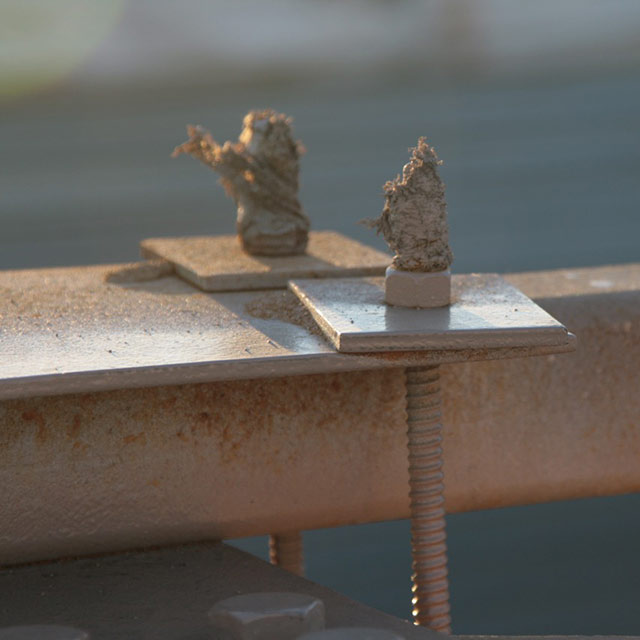 You may say his termination was a misfortune, but he also sees good in it, since he has been able to devote himself to the planning for this ambitious experiment.
Indeed, sometimes he believes this entire research project, and the months of preparation that have gone into it, are a mechanism for the principal investigator to throw himself into the waves of fate, and almost helpless, be forced with punishing tenderness toward the fulfillment that has erstwhile escaped him. The stricture of the methodology will force him to give up the machinations of the will and the persistent hints and misdirections of crass desire that can no doubt steer him astray and keep him from achieving his ultimate potential.
How to mitigate the risk of identifying true love? If upon first touching the lips of one participant, the principal investigator detects that jolt carrying with it the same energy that spins the solar system but also such gentleness, and if he looks into the eyes of that participant and sees mirrored there a look of shock and pleasure, he will immediately suspend the fieldwork and identify a suitable surrogate to complete that portion of the project. He sees no reason to believe true love should interfere with his ability to complete the data analysis and presentation of findings.
•••
Budget:
$157,000 Travel and Lodging
$84,000 Participant Stipends
$91,000 Research Assistants
$8,400 Equipment
$3,900 Databases and Surveys
$1,800 Subscriptions & Online Services
$346,100 Total*
*See Appendix B for detailed breakdowns.
Leonard J. Shug
Leonard remains a mystery to us. We wish him good fortune in his search.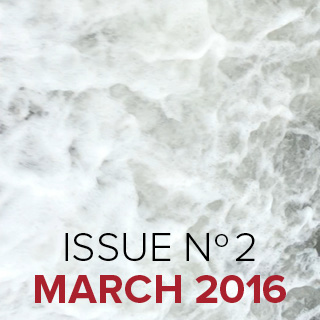 READ THE REST OF ISSUE NO. 2.
CONTENTS
Sponsor's Note: Passion
The Bridge
The Saguaro Apocalypse
The Final Blow
True Things I Shouldn't Have Said Anyway
Application for Funding