WIFE: When you look at your phone while I'm talking I feel like you don't even care.
ME: I do care, sweetheart. I'm just not interested.
ME: What's it feel like to be a newlywed?
COWORKER: It's weird! I can't believe it still.
ME: Does it ever cross your mind that if we had sex now, we'd both be committing infidelity? I think about that a lot.
WIFE: Do you ever think about the fact that one of us has to die first?
ME: Yeah. God, it's terrible.
WIFE: I can't stand the thought of living without you.
ME: Oh, yeah, I hope I go first. Can you imagine all the paperwork?
ME: How tall are you, honey? I can't remember.
WIFE: Five foot six. Why?
ME: Nothing, really. I was just daydreaming about filling out a missing persons report.
PARTY GUEST: How long have you two been together?
WIFE: Six years. God, has it been that long?
ME: That's right. If you count the time I was experimenting with being gay.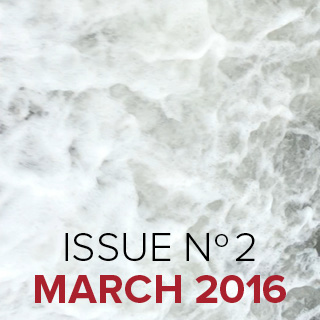 CONTENTS
Sponsor's Note: Passion
The Bridge
The Saguaro Apocalypse
The Final Blow
True Things I Shouldn't Have Said Anyway
Application for Funding
ME: Pass the salt.
WIFE: Here.
[Pause]
ME: Kids, you just witnessed the most civil exchange your mother and I have had in probably a month. This relationship is going downhill.
WIFE: I'll leave in a couple minutes, and I should be home by 5:30.
ME: Okay. Please drive carefully, sweetheart. I'd hate to get stuck making dinner for the kids if something happens to you.
WIFE: Why are you looking at that young woman?
ME: Huh?
WIFE: The one with the short shorts…
ME: Oh, I was just thinking about how much you and the kids mean to me and all the good things we've built together and how quickly I'd throw that away.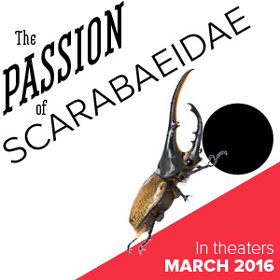 This issue sponsored by the new film from Gorgons Bluff Productions.
Watch the preview now.
WIFE: It's so exciting that in just a month you'll be married.
FEMALE FRIEND: I know!
MALE FRIEND: Any advice for us? What's the key to a happy marriage?
ME: Always delete your internet history. I'm serious. Every single time.
WIFE: Thanks again. Are they asleep?
BABYSITTER: Yes. They were angels. How was dinner?
WIFE: The food there is so good.
ME: Yeah. It almost didn't matter that we're desperately trying to find some romantic spark, and we keep failing.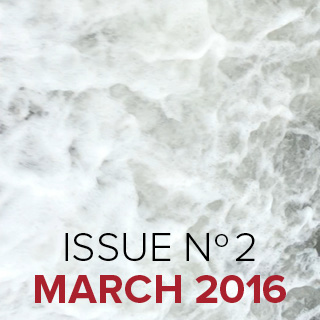 READ THE REST OF ISSUE NO. 2.
CONTENTS
Sponsor's Note: Passion
The Bridge
The Saguaro Apocalypse
The Final Blow
True Things I Shouldn't Have Said Anyway
Application for Funding