The night before I killed Kevin Dillman, I sat at the kitchen table, spooning homemade macaroni and cheese with potato chips crusted over the top onto my plate. We were never a sit-at-the-table-type family, but it was the night before the Disagreement Fight, so Dad insisted.
"Dammit, Steven, I've never been prouder of you," he said more than once, slapping me on the back each time. All of my straight-A report cards must have been a close second.
"Thanks," I said, with a smile, which I then retracted. He always told me to hide my teeth whenever I had my picture taken, said I looked like a damn fool. I didn't think I had done anything to earn the praise, but it was so rare that I took what I could get. I was silent, shoveled the macaroni and cheese through a small gap between my lips, telling myself that this was a pre-celebratory dinner. Not a Last Supper.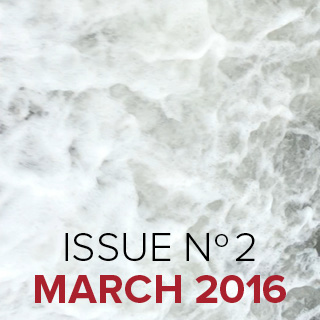 CONTENTS
Sponsor's Note: Passion
The Bridge
The Saguaro Apocalypse
The Final Blow
True Things I Shouldn't Have Said Anyway
Application for Funding
What does a person do on what might be the last day of their life? If I knew for sure I was going to die, I could have done something crazy—stolen a car and crashed it, burned all of my possessions, kissed a girl, gone out with a bang. But there was always the chance, no matter how small I thought it was, that I would survive, forcing me to live with the consequences.
I tried looking up other people who'd been involved in Disagreement Fights, what they did to prepare, what the night before was like for them. I found a Yahoo Answer: What should I do the night before my Disagreement Fight? The top-rated response: Act like you're going to be alive this time tomorrow night.
Seemed like sound advice.
I also found a New Yorker article: "Learning to Live after Taking a Life." It included details of what it felt like smashing a 10-year-old's face into the pavement and finding hope through Jesus Christ. Both topics were given equal significance.
I took the "pretend you're not going to die" advice, did my homework in my room, and prepared to go to bed early. I brushed my teeth, took a shower, did the things a person does to a body they plan on having for a lifetime. Though, if you die when you're a baby or die at a hundred, I suppose you get a lifetime either way. Which, I guess, is all anyone's ever promised.
I didn't have anything against Kevin Dillman on a personal level. I barely knew the kid. I'd seen him around, of course. I even had a class with him, which would make you assume that we were the same age, but the class was Mrs. Milligan's (formerly Ms. Kumpf; I never saw her husband, but the name was a definite upgrade) pre-algebra class, which was mixed-age. I was in 6th grade at St. Apple's All-Boys Full-Track Learning Facility, making me the youngest I could be and take pre-algebra. Mrs. Milligan told us that sometimes she gets a few kids from the college-level wing of St. Apple's in her class. I couldn't help but feel proud of myself.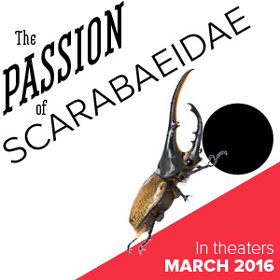 This issue sponsored by the new film from Gorgons Bluff Productions.
Watch the preview now.
By sight, Kevin looked older than me, at least two years. The age gap wouldn't be that big of a deal for, say, a middle-aged man, but from age 12 to 14, that's a lot of muscle mass, a few growth spurts, a crucial time for testosterone production. The whole idea of fighting him to the death seemed like a bit of a suicide mission for me, but there wasn't really a way out. Disagreement Laws are nothing if not specific, and have worked for years and years. Even if I wanted to get out of the fight, who would I go to? My dad? He's the one who arranged it.
Until my parents told me that it was my duty to kill Kevin Dillman, I honestly don't remember if I had an opinion on him that was either positive or negative. I never got to know him beforehand, and after the Disagreement Law was invoked between our families, my parents pulled me out of school until the day of the fight. It was one of the few times children were allowed to skip class without a recommendation from the school's on-staff physician. My dad told me that I needed time to train and that the school was aware that I was partaking in a well-respected tradition. This might be the case, but it seems more likely that they want to keep the soon-to-be child combatants outside of school so they don't end up with any 10-year-olds slipping a protractor between a kid's ribs in the cafeteria.
I asked my dad how old Kevin was, hoping to gauge my odds, but he wouldn't budge. I'm sure now that he had no idea, didn't even consider that it might be a factor. "Age is irrelevant," he said. "It's the man who wants it more who's the victor every single time."
My dad also fought someone to the death when he was a child. Even younger than me, he was 10. From what I understand, it had something to do with the man that was renting out my grandparents' apartment at the time, but Dad said that he was too young to really know what was going on.
"Then why did you fight?" I asked him.
"Because it was my duty."
Doing the math tells me that my grandma was pregnant with my dad's brother Rick, 10 years Dad's junior, when the contract was signed. I imagine that they rushed to invoke the Disagreement Law before Rick was born because his birth before the contract was signed would have made him the youngest person in immediate relations with the contract signee (my grandfather) and, by law, the one that had to kill or be killed for the sake of the family.
"Steven?" my mom said, peeking through the bedroom door, her wispy spider-fingers curled around the frame. "I saw a light on. You okay?"
I tossed my laptop on the floor, emptied of any pictures that my parents wouldn't approve of seeing on their dead son's computer. "Just getting myself mentally prepared for tomorrow," I said, not even trying to make it sound like the truth.
Mom gave me a warm, pride-filled smile, one that could only come from her son's resolve to murder the child of her husband's worst enemy. She sat at my bedside, stroked my hair, brought my head gently into her breasts. "You've been working so hard these last few days. We're all so proud of you. Especially your father. He's telling everyone that will listen. Yesterday, I even caught him telling the girl at the grocery store. She said that if you bring in documented proof of the fight, you get a free dozen donuts from the bakery." She moved my face away from her chest, gauging my reaction to the free murder-pastry. I mustered up a faux-grin. "But for now, the best thing you can do is get as much sleep as you can. 'Kay, sweetie?"
I didn't move, didn't speak.
"Shake your head so I know you understand."
Shake.
"Good boy. Very, very good."
She patted the top of my head distantly, like I was a flea-ridden dog, and stood to leave.
"Mom," I said. She stopped, turned back toward me. "What are you going to do with all my stuff if I lose tomorrow? Keep it or give it away or what?"
Mom smiled again, but this time with a harder edge, like a sliver of moon, the edge of a knife. "That won't be a decision we're going to have to make. I promise." And with that she left.
I waited until Mom's footsteps disappeared into her room before getting out of bed. I wasn't nearly as confident in my fighting skills as my parents seemed to be. I'd only had a few days to train and didn't feel comfortable in a killer's skin. Some families train kids from birth to be good fighters, but it's a rarely used skill. If you have a 5-year-old who can gouge out an eye with only a wrist flick, no family is going to risk it. On occasion, the government will force a Disagreement Contract, so these well-trained kids do get to a chance to show their killing abilities. When it happens, there's usually a segment on the local news about the victor, or if they're lucky, a video clip of them beheading a fourth grader will go viral. It may even land them a brief, uncomfortable interview on a nationally broadcasted morning talk show that's looking to fill time on a slow news day.
The chosen domain for my fight with Kevin Dillman was the picnic area of Wildwood Park, it being close and equally familiar to both parties. Wildwood was beautiful, one of the only places you could visit in suburban Albany that partially resembled what I would call wilderness. Sometimes you'd even see deer, so used to being around humans that they didn't run. The poor, stupid things. Dad took me out there before the fight so I could get a sense of the terrain, but seemed scared to go more than the one time, probably afraid of running into Mr. Dillman. Instead, we spent most of the time training in the backyard.
"First things first," my dad said in his best motivational speaker voice. "When the official is doing the count off, scan the ground for some kind of weapon. A sturdy stick could be rammed into his eye. A solid rock could end the battle in 30 seconds." Dad demonstrated the effectiveness of this tactic, grabbing a nearby twig and ramming it repeatedly into my mom's dying flower garden. I tried to imagine the dirt as Kevin's face, fertilizer as blood clumps, tulip petals as broken teeth, flying away with each jabbing motion. But I couldn't make the two sets of images line up correctly.
"If there aren't any weapons, you need to use your speed," Dad said, dancing around me in circles, using the balls of his feet to bounce up and down in uncomfortable jerks, like a marionette controlled by a novice puppeteer. "He's a bit bigger than you, so don't stay in close for long. You may want to take your time, tire him out a bit, give 'im the rope-a-dope. You're Ali, he's Foreman. 'Rumble in the Jungle' that son of a bitch."
I thought about that for a second. Son of a bitch. This made me laugh a bit, but Dad couldn't figure out why.
"Stop smiling," he said, still bouncing around. "You look like a damn fool."
It was early fall.
Through my bedroom window I could see the night, darker, heavier than it should have been. The streetlights were barely visible, my focus shifting to the brightness across from my window, from the house next door. From Kevin Tillman's room, to be exact. He, too, was looking out his window, right into my eyes, like an underwhelming comedy act where we pretended to be mirror images of each other. Without his face registering my appearance, he raised his hand to the glass, placed his palm against the window, almost a wave, a smudge painted against the pane as he pulled away.
Did I mention that Kevin and I were neighbors? New neighbors, actually. The Dillmans had moved in two weeks before, after our old neighbor, Mrs. Greenfield, was carted off to an old folks' home by her grandsons. The whole thing would have felt crueler had Alzheimer's not kept Mrs. Greenfield from remembering that she even had any grandsons. A worker from the place where she would spend the rest of her life came to pick her up, took her away from her home forever, and she didn't even know the difference.
Kevin held up his index finger, mouthed one second, and stepped away from the window. He returned with a piece of computer paper, pushed it against his window. It read, in thick black Sharpie:
MEET ME?
I grabbed a notebook, a pen from the backpack under my bed, ripped out a piece of paper from the notebook, pulling it straight from the metal loops despite the perforation, wrote down my message, going over the lines several time to make the letters thick enough to read from a distance. I turned on the lamp next to my bed for backlight, held the paper up to the window:
MY BACKYARD
10 MINUTES
He nodded, gave a thumbs up, and sank away from the window, out of my view.
I quickly got ready, put on sweat pants, shoes, the only sweatshirt in my room, the things I thought I would need after sneaking out of the house to meet the boy I was supposed to kill tomorrow.
The disagreement between families came less than a week after Kevin's family had moved in. Mr. Dillman stopped over at the house and asked ("He didn't ask," my dad said after, "he insisted.") if he could bring someone in to cut down the tree in our backyard. While the tree was technically rooted in our property, it had grown sloppily over the wooden fence separating our backyards. The tree's limbs tipped backward into what was now the Dillmans' property, earthbound, desperate to form an upside-down "U" shape. I always thought the tree was kind of beautiful, not because it was nice to look at, but because it refused to do what it was supposed to.
"He said that the roots might fuck up their waterlines," Dad said, the knuckles of his right hand red, sticky with unformed scabs from punching the dry wall the previous week after a rage fit and one beer too many. "That cushy, white-collar jackhole doesn't know the first thing about waterlines. He just wants to show me he can tell me what to do. Well, if he wants to make someone on the block his bitch, it's not gonna be us."
The next day, Dad and Mr. Dillman had a meeting with the assigned Disagreement Official. It's a surprisingly popular occupation. If you weren't looking to go on to higher education, St. Apple's had a program at the time where you could be a Disagreement Officer by the time you were in your early 20s. Apparently the position pays pretty well, has good benefits, a killer pension.
Both parties had to agree to settle the conflict with a fight and then respect the outcome or face jail time. They were allowed to choose any date, time, and location for the fight as long as it could be agreed upon and the fight had a finalized outcome within a week after the contract was signed. Both agreed to wait the maximum week, giving their soft-bellied, suburban sons as much time as possible to get their minds around the idea of murder, of death as finality.
"That assfucker was shaking, he was so scared," Dad said after. "I would've been fine having you fight right here, right now, but I thought I'd let him and his wimp of a son have the week. Give him some undeserved confidence, a little extra time with the kid before you crush his skull in."
I wish I could have seen for myself how Mr. Dillman looked, if he really was scared, or if Dad was the one who insisted on waiting the week, trying to get me pumped up and cover up how little confidence he had in me. I'll never know. Dad forbade me from attending the meeting with the Disagreement Officer.
"Adult business. You'd be bored, anyway," he said, pushing his hand through my hair, clasping the strands into clumps between his fingers. I winced, my scalp dry, sensitive. "Sorry, buddy. Gotta enjoy somebody's hair; mine's long since dead." He used his other hand to rub his hairless head in a circular motion, making squeaking sounds out of the side of his mouth like he was waxing a car. I smiled, endured the pain in my scalp, not bothering to tell him that it didn't matter. My hair was dead, too. It was never alive.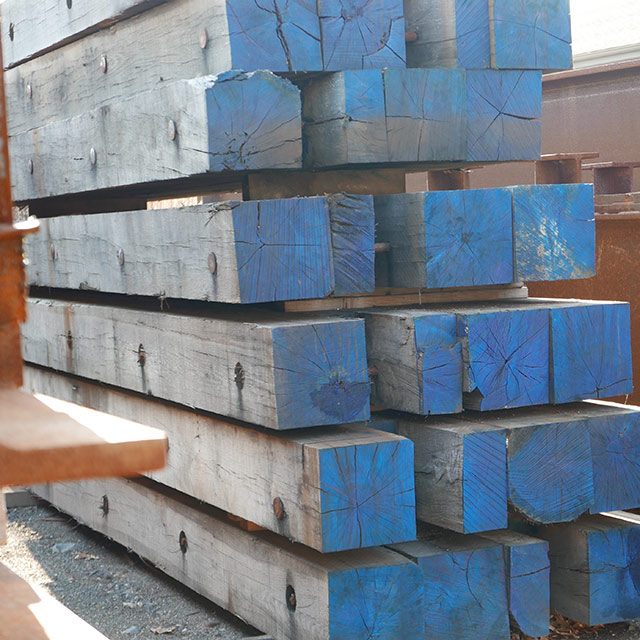 I opened the backyard gate to find Kevin, his arms hidden behind his back, wearing a St. Apple's sweatshirt, several sizes too big, white-and-blue-striped pajama pants, sandals with socks. As I approached, he unveiled his arms, a glass bottle in each hand. I tried to gauge his face for clues, to understand what he wanted out of the encounter, but he gave nothing away.
"What are those?" I asked, my voice low, not wanting to wake up either set of parents.
He held the bottles with the labels forward, but it was too dark for me to see them clearly. "Beers. They're my dad's," he said. "I thought we should try them, seeing as one of us won't live to be old enough to drink one legally."
I took one from him, the bottle still wet, cold in my hand. I slipped it under my shirt, using it as a grip, grabbing and twisting the cap the way I'd seen my dad do hundreds of times. When I heard it pop, I opened my hand, letting the shirt unbundle, the cap fall to the ground. "Won't your dad get mad?"
"Normally, yeah, but by tomorrow, either I'm going to be dead, or he's going to be so proud of me for killing you that he won't care what I do."
"Yeah," I said, trying to play it cool, hiding the way my skin buzzed when he mentioned killing me, even if the context was unthreatening. I took a sip of the beer, let it run across my tongue, doing what I imagine people without money do when they drink expensive wine at parties and weddings, savoring something they may never taste again.
"Thoughts?" Kevin asked.
I licked my teeth, moved the beer away from my face as if studying it. "The closest that I can come to describing the taste is… it's a little bit like tree bark. Or, what I imagine tree bark tastes like." I leaned against the fence, let my body slide down until my butt hit the ground, the momentum sending a bit of foamy beer out of the bottle, spilling it onto the back of my hand. I wiped it against my pants. "Is it bad if I say that it's kind of gross?"
Kevin laughed, sat next to me, his weightier body making it a less than elegant process. He readjusted himself around the holes in the ground under his butt. I didn't tell him that he was sitting on the spot where my dad gave me a demonstration on how to properly murder him. "Yeah, it's gross as fuck, right?" I must have made a face when he swore. "What? I might be dead tomorrow."
I burped a little bit after a sip of beer, a bit of vomit catching a ride to my taste buds. I kept it all back, but I could taste the bile, feel it burning my throat, my tongue, my nostrils. "Does anybody like this crap the first time they drink it?"
"Doubt it. I think you're just supposed to fake it. Eventually you get so used to faking it that one day you realize it's become reality."
I nodded, took a few big drinks of beer, trying my best not to taste it, to let it enter me without any evidence. "Nice shirt," I said.
Kevin looked down at his chest, grabbed his shirt, and pulled it outward so he could see exactly what image was on it. He hadn't realized what he was wearing. "I hate this school."
"St. Apple's is okay," I said, not wholly convinced myself. If you were to look it up, you'd find that St. Apple, a full-blown albino, is the patron saint of people with pale skin. One of his sainthood-required miracles was sitting naked on a beach for two weeks without food or water. Afterward, he had no traces of sunburn. Truly God's work. "They have the most AP classes in the state."
Kevin shook his head, face scrunched into a grimace. Not what I meant.
"It can be rough, yeah." I said. I continued, as if we were trading secrets. "I mostly hate lunch. I always eat in the library so nobody sees me eating alone."
Kevin, like some form of rebellion, downed the rest of his beer in a handful of rapid gulps, then without looking, tossed the bottle behind him, over the fence. The bottle hit a stray branch of the tree and the branch bent slightly before catapulting the bottle back into my backyard. He moved to stand up, grab the bottle, toss it back into his yard. I stuck out my hand to stop him.
"Leave it," I said. My eyes had finally adjusted to the darkness. "Fuck it."
The left side of his lips curled upward, happy to finally have a friend, an ally. Even if it could only last the night.
Sometimes I try to picture how my dad's fight went. He never gave me any of the gory details, if he used a weapon or if he killed the kid with his hands, if he choked him or just beat him unconscious. This wouldn't have been strange (describing what mashed brain feels like against your fist isn't exactly good party conversation) if he hadn't made it a point to bring up the fight itself so much in a general sense. He used to tell everyone he met how he fought, how he won, how it made him a man. Dad even listed the win on his résumé under "Special Skills."
Once, I asked him how listing the fight would help him get a better job (he drove a truck). His response? "It shows that I'm willing to do whatever needs to be done, even if I have to get my hands dirty. That's a good skill to have in life."
"Why did you want to meet me?" I asked Kevin.
He arched his neck back, letting the top of his head touch the fence. "Don't know, just wanted to. I guess I'm scared for tomorrow. Thought this would help."
"You're scared?"
"Yeah," he said, bunching his hands together, breathing warm air into the pocket between his fingers. "Aren't you?"
I wondered what my dad would tell me to say in this situation. Do I tell him that I'm not scared so that he gets intimidated, shows his weakness? Or do I tell him I'm afraid, reveal my soft underbelly, give him false optimism?
"Yeah."
"I've never fought anyone in my life, never taken a punch, nothing. I don't even know what to expect."
"Has your dad done any training with you?" I said.
"He's tried, but he's not good at it."
"I'm sure it's all the same stuff that my dad told me. Did he tell you to find a weapon?"
Kevin pointed his finger out like a movie politician, giving his best impression of his father. "If you find a rock, use it as a melee weapon. Throwing it is the same as giving him the weapon to use on you."
I laughed, though it seemed like sound advice that my dad failed to relay to me during our training. "Did your dad have a fight, himself?"
"No. He acts like he's an expert, but he doesn't know what he's talking about. His family did have a Disagreement Fight, but he had a younger brother, so he got a pass."
I gulped down the rest of my beer, wiped my mouth, tossed the bottle over the fence, missing the branches. I heard it hit the grass in the Dillmans' backyard a moment later. "Had?"
"Had."
"I'm sorry."
"Don't be. I never knew him."
"There wouldn't be a reason to fight if the tree was gone, right?"
Kevin pushed himself off of the ground, walked toward the tree. The tree, that is. The cause of all of this. I followed, stood next to him.
"This fucking tree," he said, through a clenched jaw.
Without considering it, I kicked the tree with my toes out, the way that my dad always insisted was the wrong way to kick a soccer ball. The kick knocked off a hunk of bark. I considered picking the bark up, smelling it, seeing if it matched the beer taste in my mouth, but Kevin stomped the piece with his foot, several times, a few quick jabs before holding down his heel against it, twisting it until it splintered into sections too small to break down any further. I kicked off another piece, which he destroyed in the same manner. We fell into a system: I kicked, he smashed. It took us awhile before realizing what we were doing, that we were destroying the tree one piece at a time.
"It would be faster if we just chop it down," I said, still looking down at my feet. "Then we wouldn't have to kill each other, at least."
"Is that how it works?"
I shrugged. "There wouldn't be a reason to fight if the tree was gone, right?"
It was his turn to shrug.
"It would be too loud," I said. "And we're too weak to cut down a whole tree, anyway. I saw a reality show on lumberjacks once. They're huge guys, and they still use power tools."
"My dad—" Kevin stopped, considering his words, "my dad has gasoline in the garage. We could always just set it on fire. Burn it down."
"We'd probably burn our houses down, too." I smirked, thinking that I'd said enough, that I'd been convincing, but Kevin's face was sobered, hardened with determination. If I didn't know any better, in that darkness, I would have thought that I was looking at the face of a full-grown man. But I knew better.
Any other night, my dad would have been proud of me for sneaking out of the house so late. He always told me stories of his exploits when he was my age—how he used to slip out of his second-story window at night, how he started drinking alcohol at a young age, how he slept with a much older girl not long after. It all hardly seemed like an appropriate topic for father-son conversation.
"You might not think this is a good thing, but after I won, things really started happening for me," Dad said after breaking the news of the fight to me. "I felt like I was a man long before most kids knew which end to piss out of. I know you get picked on at school, that kids don't like you, but that's gonna change real soon. Nobody fucks with a winner."
He put his hands on my shoulders, kneeling, matching my height. His body was trembling, like he was coming down from an adrenaline high or going through some kind of withdrawal. Was he having a flashback? Was he remembering his Disagreement Fight?
"Everything I have is because of that fight," he said. "If I hadn't fought and won, I wouldn't have had the confidence to approach your mother when I did. I just went right up to her in the hall at school—this is when boys and girls could go to the same school—and told her I wanted to take her out. The version of me that existed before the fight? He never would have had the guts to do that. Do you understand what I'm getting at?"
"Yes," I said, but he knew I didn't. He was used to confusing me with his pep talks.
"Because of my fight, I was able to ask out your mother. Because of that we got married. Because of that you were born. You see? You exist because of that fight. You exist because your dad is a winner."
The Dillmans' garage was very much a "dad garage." With the streetlight pouring through a window above the work bench, I could see a massive latched tool box mounted on a wheeled cart, pieces of scrap wood piled in the corner, bikes hung from the rafters, a bucket of sporting equipment against the wall. I stood back out of the light, so close to the source, but still too dark to see my feet. I could feel the sawdust covering the floor, the uneven crack down the center of the pavement from years of alternating seasons, cold then hot, never knowing anything between the extremes. I thought about the game I sometimes played where I avoided the cracks in the sidewalk, pretending that they were hot lava. I placed my foot over the crack, the arch of my foot bridging the gap, imagined myself burning alive from my foot upward, until I was nothing but ash.
I could hear Kevin picking through the junk in the back of the garage. He didn't dare turn on the light and risk waking his parents, instead using his hands to feel around for the gasoline. What was back there? My dad had told me to scan the area, take note of possible weapons. Was there something in the garage that I could use on Kevin, a hammer or a piece of wood, something that I could use to smash his skull in? With Kevin's back turned, I could have easily killed him right there and then, saved myself from the fight. I could have bashed him on the head, then made it look like something had fallen on him, like it was an accident. It would have voided the terms of the Disagreement Contract, sure, but it would have spared me from having to fight Kevin. It seemed to be the only way I could take matters into my own hands, end it quickly and painlessly. For one of us, at least.
"You okay?" Kevin said. He had a sloppy lisp, his words blocked by mucus gathered in his nose.
"Yeah," I said, crossing my arms defensively. "Just a little scared of the dark."
He snickered, then went back to looking.
I wasn't lying. Even now, I hate the dark. I was never scared of monsters, or murderers coming to kill me, though. It's never been what's out there in the dark. It's what isn't there that I'm afraid of.
One day, Uncle Rick took my cousin Danny and me out deer hunting. They were regular hunters, had the camo gear, those silly-looking hunting hats. Dad used to tell me that Rick only got into hunting because he was never allowed the opportunity to take part in a Disagreement Fight, that he kills animals instead and was always jealous of Dad's success.
Dad, of course, was the one who made me go hunting that day. I only finally agreed because I had never earned back his respect after rejecting his request that I attend baseball camp the previous summer. Hunting, mercifully, would only be for one day, not a whole excruciating week of catching fly balls and striking out at bat, a protective cup strapped between my legs.
"Ever used one of these?" Rick asked me, holding out his hunting rifle, the most powerful weapon he was legally allowed to use to hunt deer. Anything deadlier and the deer wouldn't have a fighting chance.
I shook my head. "You will today," Rick said, wailing. I could almost hear deer in the distance running for their lives, teeth chattering, unaware that it was all just a game to us. Nothing more than a game.
Waiting. Hunting is a lot of waiting, sitting around, being patient, being still. It had a way of slowing down your heartbeat, calming you, blending you into your surroundings, only to have the calm shattered the instant a rifle is fired.
When Danny pulled the trigger for the first time that day, I found out how much louder a gun is than I had expected. I couldn't imagine getting the chance to kill more than one deer in a single hunt after the others heard the rifle crack.
"Daddy, take a picture of us," Danny said when we found the deer, led by the thin trail of blood, dripped and splattered in irregular patterns across branches, twigs, dirt piles. It felt so out of place seeing the deep red against all the greens and browns, though I suppose I was projecting. We were in nature. Nothing's more natural than bloodshed.
My cousin kneeled next to the dead creature. Its eyes were still open, like it was taking in the early morning sun, like it still had things left to see. I thought of the deer at Wildwood, safe only by location, by circumstance. Luck doesn't begin to explain it.
Danny picked up the deer's head, cradled it in his arms like he was hugging it, like it was a pet dog. He took no care to avoid getting blood on his jacket.
"Are you guys going to eat it after?" I asked Uncle Rick as he messed with the tiny digital camera that he didn't know how to use.
"Eat it?" he said. He jumped as the lens popped out, making the sound Transformers make on TV when they're turning from a jet plane into a robot. "Nah, it's for the sport of it. For the challenge."
"But," I said, taking off my gloves, aware of the itch of the material on my palms, feeling how cold the air was for the first time all day, "then what happens to the body?"
But Uncle Rick was already gone, the picture taken, father and son now giving each other high fives and man-appropriate hugs for a job well done. I couldn't do anything but watch, shiver, pretend that I didn't feel the cold, that what I was feeling wasn't what I was feeling.
Kevin dropped a red container near my feet. "Gasoline," he said, wiping off the droplets of sweat that had formed above his lip. "It's for my dad's riding lawnmower."
I looked down at the container, how small it was, thinking about the power possessed by the liquid inside, the potential for destruction. "What if it doesn't burn the whole tree down?"
"We can completely cover it; this should be enough. Besides, it doesn't need to be completely burned to the ground, right? Just enough to void the contract." I didn't say anything, suddenly aware of the fear that had likely been there all long, that I had been too naïve to notice.
"If you don't want to, I'll do it myself," he said. "I have to try."
"Our parents will know it was us."
"What could they possibly do? They're already making us kill each other because of their stupid argument. If we do this, we can stop it."
I looked at him, seeing if he was bluffing me, trying to get me to let my guard down. Dad warned me about the tactics he might use to confuse me, gain my sympathy. "He'll scream for his mommy, say he's sorry, that he just wants to go home," Dad said. "Don't listen to the wimpy little shit. That's when he's desperate, when you need to finish him off, deliver the final blow."
"But," I said, "if we just went through with the fight, at least one of us would have a chance to live a good life where one of us is a real winner. That has to be better than what we have now, right? It has to be."
Kevin put his hands on top of his head, opening his lungs. "You haven't figured it out yet, have you? It's not worth it. Even if you win, you'll never be anything other than who you are. Get it? Nothing will change unless we do something. So grab the gas and come on."
"I don't know."
"Take it, you're wasting time."
"I'm scared."
"We're gonna get caught, take—"
And with that, the Dillmans' side door opened, the kitchen light blinding us, having grown used to the darkness. "What the fuck is going on out here?"
My body went stiff at the voice. Kevin used his foot to slide the gasoline into the darkness of the garage. I could see a shape coming toward us, like a silhouette Frankenstein.
It was Mr. Dillman.
Kevin rushed out of the garage to meet his dad, cut him off, keep him from seeing the gasoline and figuring out the plan. "Dad," Kevin said, his voice angrier than I was expecting. "It's fine, please, go back inside."
"Fine? Fine?! This little fuck is the enemy," Mr. Dillman said. "You jerking each other off out here or what? Don't make friends, tomorrow you're gonna kill this kid."
"Please, please," Kevin said, pounding at his father's chest, the strength in his voice fading between tears. "Please don't make me do it. I can't. I can't."
"Shut your mouth, I'll deal with you in a second," Mr. Dillman said, grabbing Kevin by his arm, tossing his son toward the door. He pointed at me. "And you, you little fuck. Get out of here before I beat you to death myself."
As I ran to my house, I heard him yell out to me. "And tell your shit-eating dad to keep a better eye on his son."
I had a dream that night, but the details were gone the instant I woke up, leaving me only with a feeling, a vague understanding of what happened.
It was a nightmare.
I never understood why people preferred happy dreams, ones where good things happen, where you get your heart's desire. All you do is wake up in agony, back to the way things really are. With bad dreams, you feel relief, you're grateful that there is a worse version of yourself out there, a path your life could have taken that would be more painful. It's rare that we're given the chance to feel another version of ourselves so close.
I heard the screaming right away, my dad, Mr. Dillman, the ambulance outside, the whole event approaching a limit, moving toward its natural end. I didn't even need to go downstairs to know that I had killed Kevin Dillman, that he was gone, that it was my fault. He had killed himself, yes, but I did nothing to stop it and that made me responsible. Maybe that's what my dream was about. Maybe I'm living someone else's nightmare.
The voices became clearer as I moved down the steps.
"You! You little fuck!" said Mr. Dillman as I stepped into the living room, his face flush, his hands and chest covered in dried blood. I could almost see the shape of a face on his chest. "You made him do it! I don't know what you said to him, but you made him do that… to himself… and…"
Mr. Dillman's voice broke, the mix of anger and pain grabbing his words and forcing them back down his throat. He made a move in my direction, maybe to attack, maybe to plead and beg at my feet for some kind of understanding, an explanation. I'll never know what he wanted, because Dad grabbed him by the arm. "Stay away from Steven. He didn't do anything to your pussy of a son."
And that was it. Mr. Dillman punched Dad, grabbed him by the throat, threw him onto the living room table, the one that came from Dad's childhood home, the closest thing we had to a family heirloom. The table split down the middle from their combined weight. They grappled at each other, seemingly blind with anger, the adrenaline playing with their motor skills. Mr. Dillman shoved a thumb into Dad's eye, but Dad retaliated with a knee to Mr. Dillman's belly, forcing him to recoil in breathless pain. Mr. Dillman held his belly, like he'd just had his stomach cut open, like he was trying to keep his guts from spilling out. Dad stepped on half of the broken table to keep it steady, grabbed one of the legs, twisting it until it splintered free from the base. He walked over to Mr. Dillman, who, voiceless, put a hand out, begging for mercy. Dad replied to this silent request by smashing the leg against Mr. Dillman's face, shattering the leg. Mr. Dillman fell to ground. He might still have been conscious, his eyes dilated, focused on me, begging me without words to end this before my dad did. I was the last face he saw before Dad used the heel of his boot to stomp Mr. Dillman's face over and over, turning it into a puddle the consistency of pudding with chunks of fruit stuffed into it. He didn't stop pounding what had become nothing more than a pile of mush until the police and ambulance arrived. Or, more accurately, ran to our house from next door.
"That—" Dad said to me, holding up his foot, blood and pieces of brain smashed into the crevices of his boot. Two cops grabbed his arms, holding them behind his back. Restraining him, they handcuffed him, dragged him out of the house. "—is how you deliver a final blow."
I still see Mrs. Dillman on the front porch from time to time, drinking a glass of something that's likely alcoholic, glaring blankly across the street. Sometimes she gives a wave, gentle, feeble, the kind of wave that Mrs. Greenfield used to give me from the same porch. Even though she was stricken with Alzheimer's, Mrs. Greenfield seemed to know that she was supposed to recognize me, so she'd fake it for my benefit, fake it because, somehow inside, she knew she should. Because people want to be recognized. Because kindness is so inbred, so human.
Dad's lawyers are making the defense that he killed Mr. Dillman as an extension of the Disagreement Contract, but it's shaky at best. The law is nothing if not specific about what's legal murder and what isn't. Dad will probably be in prison for life. The cops took down my statement after it happened. I told them everything, my feet still covered in Mr. Dillman's blood. Mom replaced the carpet, the wallpaper, and yet the smell of death still lingers in the house, though I'm the only person who seems to smell it. I'm starting to think that the smell comes from inside me, that I'll never outrun it.
School is different.
Being the kid with a murderer dad has had the same effect Dad said winning the fight would have. Nobody messes with me anymore, but nobody talks to me either. No one even looks at me, scared that I might snap and smash their face in because they gave me a dirty look. One day I'll ask my mother if she was scared of Dad when they first met, when he approached her in the hall at school. Maybe it didn't happen that way at all, maybe she saw something in him that I couldn't see, maybe he changed. I'll have to ask her. Soon. When all of this passes. When it's all over.
Mrs. Dillman didn't even flinch when I walked past her and entered their garage. As far as I know, she hasn't spoken a word since the deaths of her son and husband, so I knew she wouldn't question me, let alone do anything to stop me. What's the worst thing I could be doing to her? She's already lost everything she has to lose.
So it comes to this, then, watching the tree burn, doing now what I couldn't do then. Things will change again after this, I know, but I'm ready for it. Ready to be someone different.
Fire trucks are coming, I can hear them approaching. It doesn't really matter. They're already too late, the fire out of control, the damage too deep. It's hard to look right at it, the heat burning my eyes, but I force myself to watch the flames ripping apart the tree's protective outer layer, working their way straight to the core, beyond and beyond forever until it's all gone. Until there's nothing left worth saving.
Alex Sobel
Alex Sobel is a freelance writer and a teacher at a school for children with autism. His fiction, poetry, and essays have appeared in publications such as The Saturday Evening Post Online, Foundling Review, Hippocampus Magazine, and High Desert Journal.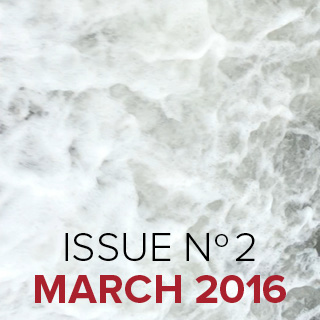 READ THE REST OF ISSUE NO. 2.
CONTENTS
Sponsor's Note: Passion
The Bridge
The Saguaro Apocalypse
The Final Blow
True Things I Shouldn't Have Said Anyway
Application for Funding